Navigating the world of luxury retail, you work tirelessly to create memorable experiences for high-profile customers. From training sales associates to perfecting visual merchandising, your efforts directly translate to store revenue.
In a job as results-driven as yours, it's important to emphasize your successes when applying for a new role. To do that, start with a good resume template and then allow us to guide you through the whole process.
Read our luxury retail resume examples and top tips for impressing recruiters. We'll help you land more interviews!
---
Luxury Retail Resume
---
Professional Luxury Retail Resume
---
Formal Luxury Retail Resume
Related resume examples
---
What Matters Most: Your Customer Service Skills & Management Background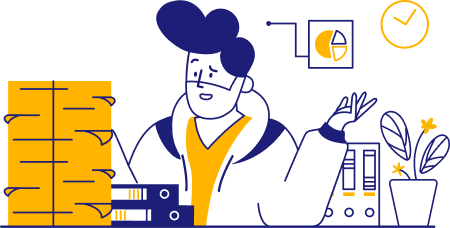 Running a luxury retail store requires a lot of skill and grit. You're there through the ups and downs, utilizing your in-depth knowledge of sales techniques and dedication to customer service in order to achieve positive outcomes. In your resume, it's crucial to encompass the diversity of your ever-changing role.
Keep your job skills specific, and make sure to include some that are found in the job description. Focus on your knowledge of management, be it staff development or hiring, but also other things that have a direct impact on sales and customer satisfaction. This includes event management and e-commerce strategy.
As a cherry on top, throw in some CRM and POS software to show that you've got the technical part of the job down to a T.
9 best luxury retail skills
Microsoft Dynamics
Cross-channel Retailing
Salesforce Advanced
Shopify Plus
Inventory Management
Oracle Retail Suite
Staff Training
SAP S/4HANA
Sales Strategy
Sample luxury retail work experience bullet points
You analyze sales insights, explore new venues in digital marketing and e-commerce, and ensure every product is displayed according to brand standards. Not only that, but you may also be expected to host and participate in industry events, and that's on top of managing store staff and handling key customers.
It's safe to say you've got your hands full, but the good news is that your work revolves around achieving tangible results, and that means you have a host of achievements to talk about.
Talk about the real-world impact of your work, be it an increase in revenue, successfully fostering relationships with VIP clients, or incorporating winning sales techniques. Add some helpful metrics to each point to emphasize what you've achieved.
Here's how to use measurable impact to your advantage:
Managed onboarding for new staff through BambooHR, reducing process time by 89%
Boosted store traffic by 63% by launching an annual loyalty program
Oversaw the rollout of an e-commerce platform (Shopify Plus), capturing an additional 18% in online sales
Organized and managed 6+ exclusive brand events annually, drawing in VIP clientele and increasing brand visibility
Top 5 Tips for Your Luxury Retail Resume
Show off your brand knowledge

Working in luxury retail requires more than just familiarity with the brand—recruiters will want to see genuine passion for the company and its products. Familiarize yourself with the brand's product portfolio and drop mentions of it throughout your resume and cover letter. Be ready to talk about it during the interview, too.

Express your leadership

A luxury retail store needs to run like clockwork, so your management and leadership abilities are crucial. Instead of listing them under your skills, emphasize them through strategic work experience bullet points, such as improving staff retention or hosting regular workshops.

Discuss the financials

Since your work directly impacts the success of your store, don't be afraid to put financial figures in your resume. Include metrics like ROI, yearly revenue, sales growth, or cost efficiency achieved through inventory management.

Impress them with your marketing skills

Dive deep into the various marketing and sales techniques you're familiar with, and make sure to follow the latest trends. Discuss your knowledge of various e-commerce platforms, cross-channel retailing, and upselling.

Update your resume for each job

Just as the experience at each store needs to be personalized to match every customer, your resume needs to be tailored to match every job description. Update your job skills and work experience as required to show that you've done your homework.
Do I need to include any certifications or my education?
Education is always good to include, especially degrees in business, fashion, retail management, marketing, or a related field. Extra courses or certificates in luxury brand management or strategy and innovation can elevate your resume, too.
What should I talk about if I've never worked for a luxury brand?
Everyone has to start somewhere. Discuss your past background in retail, team management, marketing, sales, or event planning. In addition, make sure to emphasize your passion for the brand.
What tone should I use in my resume?
For a luxury brand, a formal tone may often be appropriate. However, let the job listing be your guide. If it's written in a highly casual tone, you can tone down yours—but keep it professional to show that you're ready to work with high-profile clients.