You're a helpful and diligent worker with an eye for detail. Shelves are stocked, customer questions are answered, and payments are processed accurately and efficiently with you on the job.
Have you stocked up on the top skills in your resume to stand out in the hiring process?
Figuring out what skills are most important to include in an entry-level retail resume can be confusing, especially if you don't have much experience. You can use our entry-level retail resume examples as an easy template to help you stand out in the hiring process.
---
Entry-Level Retail Resume
---
Professional Entry-Level Retail Resume
---
Formal Entry-Level Retail Resume
Related resume examples
---
What Matters Most: Your Entry-Level Retail Skills & Work Experience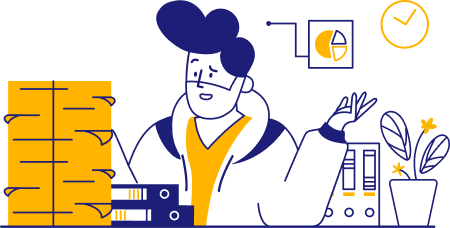 Many entry-level retail candidates don't have much work experience, so you're probably wondering what skills you can list in this section.
If you don't have much experience, think about skills you've gained from education, school clubs/sports, volunteer work, or any other responsibilities you've held that apply to the position. For instance, if you're applying for a cashiering position, your basic math abilities would be essential to list.
Here are some of the most popular skills retail hiring managers look for on entry-level resumes.
9 most popular entry-level retail skills
Customer Service
Verbal Explanations
Basic Computer Skills
Teamwork/Collaboration
Basic Math
Cash Handling
Sales Principles
Consumer Products
Data Tracking
Sample entry-level retail work experience bullet points
Many entry-level retail candidates also feel overwhelmed with this section if they don't have much prior work experience. However, just like the skills section, there are still a lot of different examples you can list here.
For instance, if you volunteered at an animal shelter and managed feeding schedules, that would be a great experience to list, showing your abilities to be timely and organized.
Additionally, educational experiences like maintaining a high GPA or participating in competitions through school clubs could be great to fill out your resume.
Here are a few samples:
Used clear and precise verbal explanations and rebuttals to get 2nd place in a 20-person debate team competition.
Studied diligently about equation variables and the quadratic formula to achieve a 98% overall grade in algebra classes.
Counted and made change for cash payments with 99% accuracy while volunteering at an event ticket booth.
Maintained high levels of communication while working with teammates to effectively run plays throughout the basketball season to achieve 1st place in the division.
Top 5 Tips for Your Entry-Level Retail Resume
Proofread for spelling and accuracy

Retail hiring managers will want to ensure you can perform tasks accurately, like counting change and tracking inventories. Start things off right by submitting an accurate resume without grammatical errors.

Keep your resume organized

Think of your resume like you're putting together a school presentation showcasing your top skills. Your teacher would probably ask you to use clear headers, bullet points when possible, and an easily readable font. You should do the same for your resume.

Aim for concise and easily understandable examples

Hiring managers don't expect you to include every detail about how you accomplished your achievements on your resume. Simply saying you kept inventory of products with 98% accuracy would show many key skills that inform them about your abilities to perform in a retail environment.

Consider including a resume objective

Entry-level candidates without much experience will benefit from a resume objective. For instance, you could say you're a dedicated student with a 3.85 GPA, eager to apply your abilities in a retail position.

Measure your impact

An excellent way to make examples stand out is by using numbers. For instance, that could be achieving a 98% score on your team project or keeping your cash drawer organized with no shortages or overages for eight months.
How long should my entry-level retail resume be?
Try to fill up an entire page with relevant details related to your abilities to perform well in a retail position. If you don't have work experience, using educational examples, volunteer work, hobbies & interests, and an objective can help fill in more details.    
Do entry-level retail applicants need a cover letter?
Most entry-level retail jobs don't require a cover letter. However, many still state that you can submit one, which can be a good idea if you want to stand out. Your cover letter could include information about why you're passionate about the organization's mission or how you'll apply your teamwork skills to the job's needs. 
How do I format an entry-level retail resume?
Reverse chronological order is the best fit, which lists your most recent experiences first. Your most recent experiences will be the most relevant to your current customer service and computer skills to show how you'll perform in retail.