You're a friendly professional who helps create the best customer experience. Questions are answered, directions are provided, and shelves are stocked efficiently when you're on the retail team.
Is your resume template organized and ready to create a great reviewing experience for retail hiring managers?
We've researched the needs of retail stores and know what it takes to impress with your resume. You can use our retail associate resume examples to display your skills successfully in 2023.
---
Retail Associate Resume
---
Formal Retail Associate Resume
---
Elegant Retail Associate Resume
Related resume examples
---
What Matters Most: Your Retail Associate Skills & Work Experience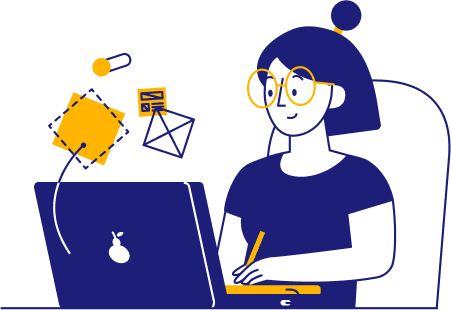 Retail associates are in a prime customer-facing position. You'll want to show the retail hiring staff you know how to create an excellent customer experience at each phase of the shopping process.
Representing a versatile skill set will work best since you may manage several tasks on any given day. Try to emphasize core retail skills like customer service while emphasizing key aspects mentioned in the job description. For instance, your ability to quickly fold and hang clothing products would be essential at a fashion-based store.
Here are some of the top retail associate skills hiring managers look for on resumes.
9 top retail associate skills
Cash Management
Loss Prevention
Inventory Tracking
Customer Service
POS Systems
Product Merchandising
Upselling
Visual Signs/Displays
Conflict Resolution
Sample retail associate work experience bullet points
Many retail stores operate on lower margins, so hiring managers will want to know about the results you've gotten in past work experience that will help optimize the bottom line.
Consider aspects of your top skills, such as the impact of loss prevention techniques, persuading customers to sign up for loyalty programs, or creating visual displays that boost sales.
Aim for concise and relevant examples that have a numerical impact. For example, how you generated an average of seven loyalty program sign-ups daily.
Here are a few samples:
Educated customers on in-store promotions and loyalty programs to boost sales by 78% and program sign-ups by 65%.
Provided friendly greetings to over 100 customers daily, answering all questions in a friendly and helpful way to achieve 95% positive satisfaction scores.
Developed a new organizational system for product shipments in the back room to make stocking products and inventory management 76% more efficient.
Set up an average of 16 new displays per week based on current promotions to boost sales volume by 88%.
Top 5 Tips for Your Retail Associate Resume
One page is the best length

You want your retail associate resume to be concise and relevant for easy review. Keeping descriptions of how you stock shelves efficiently and upsell products to one sentence, along with focusing on the primary needs of the position, are great ways to narrow down what you include.

Use an organized template

Use the same skills you would when creating product displays while designing your resume. Have clear headers with retail work experience and skills, use bullet points with key data, and use an easy-to-read 12-14 point font.

Action words help examples stand out

Do you want to grab a retail hiring manager's attention? A great way to do that is with action words like "managed" or "organized." For instance, you could say you "organized 30 shelves daily to increase product visibility by 59%."

Use the right formatting

Reverse chronological formatting will be the best order for your work experience. Your customer service and merchandising skills have likely improved over time, so putting those most relevant abilities at the top of your resume will help catch a retail hiring manager's attention.

Both interpersonal and technical ability matters

Retail is often very customer-focused, but your technical ability in inventory and efficiently creating displays still matters. Try to emphasize both in your resume, such as how you checked inventory records to help customers find products they came to the store to buy.
Should retail associates use a resume objective?
If you don't have much experience, a resume objective is a great way to display your top skills. For instance, a couple of sentences about how you have two years of experience stocking 150 products daily and are eager to apply your merchandising skills to the position would work well.    
Should retail associate applicants list hobbies/interests?
Many retail stores emphasize their company culture, so including some of your relevant hobbies & interests would work well. For instance, listing your love of cooking could be a great idea for a store that specializes in culinary products. 
Do retail associates need a cover letter?
Not every retail position requires a cover letter. That said, including one can be an easy way to stand out amongst other applicants. Your cover letter could explain your passion for the company's products or how you ensure you provide great customer service while performing other tasks simultaneously.