You help uphold the foundation of countless building projects—and sometimes you lay the concrete down, too! Your skills with power tools, codes and regulations, and heavy machinery enable you to get the job done, and done well.
But how do you use all your job skills, work experiences, and relevant personal traits to build a jaw-dropping resume that will get you the job you crave?
Don't worry; we've done this before. After years of helping laborers like you, we've developed three general laborer resume examples to help you pave the way to your success!
---
General Laborer Resume
Why this resume works
Show the recruiter how comfortable you are adhering to safety regulations and maintaining accuracy for your work.

An effective general laborer resume should not only provide your expertise in using a variety of tools but also how your safety efforts helped minimize potential accidents.
---
Skilled Laborer Resume
Why this resume works
Remember that your attention to detail and skillful use of tools can help you showcase your ability to match the position's demands. Go one step ahead and capitalize your crafting and installation skills in your skilled laborer resume from your previous roles.

When you pick the right skills to highlight for example achieving an impressive first-time-right installation rate, you can impress the recruiter despite having less direct experience.
---
Concrete Laborer Resume
Why this resume works
A powerful metric you can leverage for creating a compelling concrete laborer resume is your ability to keep rework and accidents at a minimum.

When you demonstrate your vigilant skills such as reducing unforeseen breakdowns, you give the recruiter an idea of your supervising abilities.
Related resume examples
---
Adjust Your General Laborer Resume According to the Job Description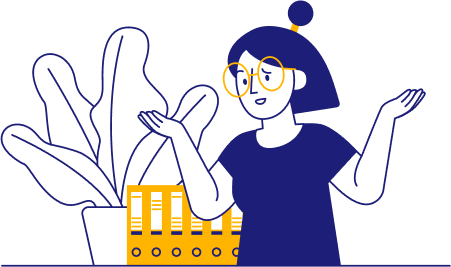 No two laborer's jobs are quite the same, so you'll want to pay close attention to the job description. See what you're actually applying for. Does the job emphasize the operation of heavy machinery? Or are you more likely to be working with power tools and chemical compounds?
Whatever the "heart" of the job is, make sure you reflect it in your resume! Don't pitch the wrong skills to the wrong job ad. Instead, write down various job skills and work experiences that you can switch out for various jobs.
Need some ideas?
15 popular general laborer skills
Wood Forms
Concrete Brushes
OSHA
Concrete Saws
Claw Hammer
Cordless Drill
Nail Gun
Welding Torch
Wire Stripper
Pipe Wrench
Router
Concrete Vibrator
Code Compliance
Circular Saws
Accurate Measurements

Your general laborer work experience bullet points
Now, as valuable as that job description is, you want to go beyond it instead of just repeating parts of it back to the recruiter. Leverage your experiences in the laborer setting, whether they involve working for a company or excelling at trade school.
Use metrics to substantiate your statements of how successful you've been, too! Tell the reader what you did, why, and how it made an impact (in numbers). Quantifiable data gives your credibility a huge boost.
Write your resume with active verbs and language, too. Show that you care about the job and that you show up to each concrete pour or stud installation with your best foot forward.
Budget savings in dollars indicate your finesse and efficiency with project materials
Positive employee scores show that you've worked well with teammates and supervisors
Improved customer return percentages show that your work is just plain good
Reduced turnover rates thanks to your strategic thinking show strong coordination skills
See what we're talking about?
Supervised the regular maintenance of the concrete pump, resulting in a 37% decrease in unforeseen equipment breakdowns
Operated the walk-behind power trowels, contributing to the successful completion of 51+ large-scale projects with efficiency that reduced time-to-completion by an average of 3 days
Customized around 277+ fabrication projects, leveraging router skills to craft intricate designs which boosted client satisfaction rates by 58%
Adhered to safety regulations by making proper use of hard hats and other safety equipment, maintaining a zero-accident record
Carefully measured materials for renovation projects, facilitating accurate installations and reducing material waste by an average of 19%
9 active verbs to start your general laborer work experience bullet points
Maintained
Repaired
Oversaw
Facilitated
Streamlined
Installed
Customized
Operated
Supervised
3 Tips for Writing a General Laborer Resume if You Don't Have Much Experience
Think of previous projects

If your experience section feels a bit "thin," you can always reference notable projects you worked on. These could be internships, school projects, or even volunteer labor. Experience doesn't have to be paid to gain you some sweet skills!

Use a career objective

A resume objective, or objective statement, provides a concise overview of why you want the job and how you're qualified for it. Reference the job description here to drop super relevant qualifications like "concrete pouring" or "circular saws." Choose thoughtfully so you don't repeat these traits later in your resume!

List relevant academic awards

If you earned some recognition in school for a really high GPA, or you were top of the class in a workshop that fits with your resume, add that in! You can place it next to your education unless you racked up a handful of achievements that warrant their own section.
3 Tips for Writing a General Laborer Resume if You Already Have Some Experience
Show off your best work!

Now that you already have some experience under that tool belt, make sure you're showing recruiters your highest points. Stick with just three or four laborer jobs for your experience section, and pick only the most impressive points for each one.

Use reverse-chronological formatting

Honestly, reverse-chronological formatting is always pretty great! Use this layout to put your best achievements at the top. This makes your greatness more eye-catching and reinforces a trend of learning and growth throughout your professional history.

Leave out academic stuff

You probably don't need to list academic achievements on your resume anymore. They'll just be taking up valuable space that would be better used to show off your experiences and complex skills!
How do I get past the ATS?
Regurgitating the job requirements word-for-word is a big "Nope!" but you do want to use some of the exact skills they list to get past that ATS. Work them into your experiences and skills list organically so that they look good for recruiters after that!
Do I use an objective or summary?
If you lack experience, a resume objective can help outline your career goals and level of promise as a worker. If you're already experienced, a resume summary could help you give a quick overview of the highlights. Sometimes, if you have enough other qualifying information, you'll need neither!
Which template is best for me?
While all three of our resume templates will work well for you, you'll ultimately want to select the one that puts your most impressive creds front and center! If your skills or extra achievements really shine, you might want to use a side column. If your experiences are the most eye-catching, let them take center stage.