You're a skilled tradesman with a talent for installing, maintaining, and optimizing water flows and systems. You effortlessly identify and solve problems while always adhering to complex building codes.
You've mastered the art of reading and crafting blueprints, but do you feel equally confident when faced with writing a resume to score your next job? No worries—we're here to help you.
Countless tradespeople like you landed great jobs with the help of our plumber resume examples. Check out our expert resume tips so that you can be next!
---
Plumber Resume
Why this resume works
If you've earned a master plumber license, you've gone through extensive training and are one of the best in the business. Make note of this esteemed certification on your plumber resume to concisely convey the depth of your expertise.
---
Apprentice Plumber Resume
Why this resume works
Just starting out in the plumbing business, but already have years of training in related skills? Add a career objective to your apprentice plumber resume summarizing how your background aligns with your target role.

Help prospective employers see that it's an easy leap from your last position to plumbing.
---
Commercial Plumber Resume
Why this resume works
Working on the commercial side of the plumbing business involves some large-scale projects. For these undertakings, success looks like staying well within the boundaries of timelines and budgets.

You can bolster your commercial plumber resume by emphasizing the ways in which you completed projects in a cost-effective and timely manner.
Related resume examples
---
Adapt Your Plumber Resume to Showcase Your Expertise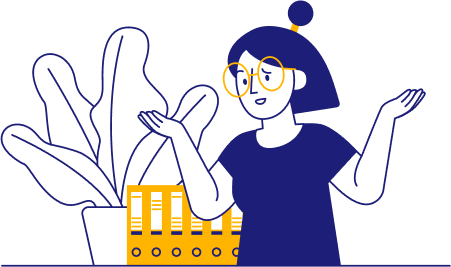 Your work is integral to ensuring that the water systems are in ship shape, be it in commercial or residential buildings. You've tackled complex installations and system failures with great confidence and attention to detail, and your skill set keeps growing with each passing day. This is the part of your resume where you can make it shine.
The plumbing industry thrives on hands-on, practical expertise and know-how like yours, so make these skills the focus of your resume.
Talk about your knack for detecting industrial leaks, your backflow expertise, your in-depth knowledge of safety protocols, and some of the tools and software you're proficient with. If there's an area you have a specialization in, such as commercial plumbing, zone in on it here, too.
Need some ideas?
15 popular plumber skills
Pipe Fitting
Leak Diagnosis
PlanGrid
Blueprint Reading
Code Compliance
Autodesk Revit MEP
System Testing
FastPIPE
Fixture Installation
Hazard Identification
Quality Control
PipeCAD Pro
AutoCAD Plumbing
Procore
PIPE-FLO

Your plumber work experience bullet points
Whether you're an apprentice plumber or a seasoned veteran with a specialization in water heating, your work revolves around meticulously examining water systems and optimizing their efficiency and performance. Instead of listing your daily tasks here, focus on the installations and interventions that you're most proud of.
A lot of your work experience and achievements can be quantified and presented as metrics to make them more effective.
This includes things like the number of installations you've overseen, the percentage of planning errors you were able to slice, or material cost optimizations you've made. Use metrics like these to back up your work experience bullet points.
Highlight the number of plumbing systems you've serviced, and your resulting customer satisfaction rates, to show that your work is high-quality.
Reaffirm your expertise with specific plumbing tools by showing the impact you've had with them, such as using AutoCAD to reduce project error occurrences.
Spotlight your leadership skills by mentioning the training or mentoring you've led, highlighting the number of students and the impact of the training
Emphasize instances where your work designing, servicing, or maintaining plumbing systems led to performance or efficiency gains.
See what we mean?
Designed plumbing layouts for commercial projects using PipeCAD Pro, resulting in a 24% reduction in material waste
Installed custom plumbing systems using pipe benders for 17 construction projects with boosted client satisfaction rating
Trained 4 plumbing apprentices and saw a 59% improvement in their technical skills
Operated drain cleaning machines to clear clogs and achieved a 91% success rate in resolving drainage issues on the first attempt
9 active verbs to start your plumber work experience bullet points
Designed
Leveraged
Conducted
Installed
Assisted
Implemented
Modeled
Resolved
Operated
3 Tips for Writing an Entry-Level Plumber Resume
Highlight your certifications

If you're just starting out your career in plumbing, you won't be required to hold certifications like the Journeyman Plumber License or the Master Plumber License. However, if you have any vocational qualification like the Certified Apprentice Plumber (CAP), add it to your resume.

Mention transferable skills

If you've gained relevant skills from previous jobs or education, they're worth listing. Past experience with mechanical or electrical systems, as well as soft skills like customer service and problem-solving, are all valuable in a plumber's resume.

Tailor your resume to each role

Read the job description carefully and determine the skills that are the most relevant. Display these skills and qualifications, if you have them, toward the top of your skills in your resume. For instance, if a role emphasizes the importance of leak detection, place it at the top of your list.
3 Tips for Writing a Plumber Resume as a Seasoned Expert
Dive into your specializations

As an experienced plumber, you may have a specialized area of expertise. If so, draw attention to this in your resume. If you're a commercial plumber with a specialization in large-scale soldering, make sure your work experience bullet points show off this expertise.

Showcase your business acumen

Success in plumbing means managing job scheduling, client retention, and budgets. Show recruiters you possess these skills by talking about how you leveraged tools like QuickBooks and ServiceTitan for job scheduling and customer management, and show off your high client retention rates.

Express your concern for safety

Plumbing is rife with health risks, so if you emphasize your spotless health and safety track record, you can set yourself apart. Highlight any safety training you've led and metrics like your low accident rate throughout your career.
What should I discuss in my cover letter?
Your cover letter is a great opportunity to expand on your achievements. As an example, discuss the thought process behind the plumbing layout redesign you spearheaded for a high-rise commercial building, detailing the factors and potential obstacles you kept in mind throughout.

Should I include a career summary?
Regardless of your experience level, a career objective or summary can be a good way to tailor your application, with a specific mention of the company name, and to show your enthusiasm for the job. If you're more experienced, be sure to include your career highlights and key strengths, such as project management or backflow expertise.

How can I demonstrate my soft skills?
Rather than explicitly listing any soft skills, let them shine through your work experience bullet points. For instance, show off your collaboration and leadership by highlighting cross-functional teams of other types of technicians you've worked with, or junior plumbers you've mentored.