Your proficiency in carpentry brings projects to life, enriching interiors with craftsmanship and functionality. Your proficiency lies in measuring, cutting, and assembling materials with finesse, ensuring the final product is both robust and visually appealing.
From framing to finishing touches, you orchestrate the entire construction process—but crafting a resume, on the other hand, is a whole different ball game. 
While it can be difficult to capture your artistic flair and technical mastery in writing, we're here to help you overcome this hurdle. Our carpenter resume examples and useful resume tips will show you exactly what you need to do to impress recruiters.
---
Carpenter Resume
Why this resume works
Your hands-on carpenter skills will make or break your chance of getting that job in your dream company.

Highlight your tool handling, project management, and interpersonal skills in your carpenter resume to make a perfect impression on an employer.
---
Carpenter Apprentice Resume
Why this resume works
Mentioning your apprenticeship milestones goes a long way toward getting recruiters' attention.

Underscore your project management skills during personal or academic projects, and show how you used creativity to learn fast and work independently on your carpenter apprentice resume.
---
Carpenter Assistant Resume
Why this resume works
It's your skills that will help you get the job you're looking for. Therefore, don't hold back any relevant skills that will get you noticed.

In your carpenter assistant resume, underscore your woodwork dexterity, ability to run a project from conception to completion, as well as time and resource management skills.
Related resume examples
---
Tailor Your Carpenter Resume to Each Job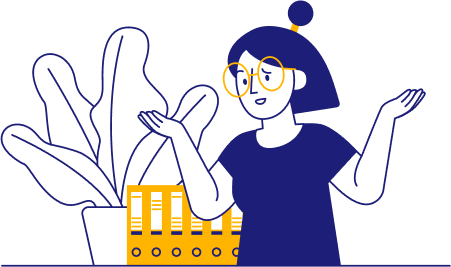 Your carpenter resume is a testament to your expertise in shaping structures and bringing architectural visions to life. To select the most impactful skills, ensure they reflect your abilities and align with the job requirements.
The goal of a resume is to show recruiters you know what you're talking about, so being specific and digging into industry niches is a great idea. Including vague terms like "hard worker," however, is not quite as great, because it doesn't talk about your exact skill set.
Focus on technical proficiencies such as carpentry tools, materials, and construction techniques. You should also mention the kinds of software you use to aid your design process and create blueprints.
Fancy some pointers?
15 popular carpenter skills
Carpentry Tools
Woodworking
Construction Materials 
Blueprint Reading
AutoCAD
Framing
Cabinetry
Finishing Techniques
Safety Compliance
CNC Woodworking
Wood Turning
Trim Carpentry
Sketch Up
PlanSwift
Bluebeam Revu

Your carpenter work experience bullet points
As a carpenter, you've crafted remarkable structures and contributed to the transformation of architectural visions into tangible realities. These kinds of project outcomes are the best thing to focus on in your work experience section—they simply do a better job of demonstrating your impact compared to listing routine job duties.
Highlight your role in completing complex projects, delivering quality workmanship, and meeting deadlines with precision. Another effective strategy is to use metrics and data to add gravity to your accomplishments.
You can include metrics like the number of successful installations, project completion rates, or client satisfaction scores. These will help make your bullet points pop, as well as add useful and impressive detail to the scope of your achievements.
Validate the overall success of your projects with the percentage of positive feedback or number of referrals you've earned.
Demonstrate the extent of your experience by mentioning the number or percentage of projects completed on time and within budget.
Show off your precision and efficiency by quantifying the decrease in errors or the need for rework.
Highlight your commitment to waste reduction and cost saving by including the amount of materials saved.
See what we mean?
Created workflows to allocate roles that expedited project completion by 23%
Achieved 97% accuracy with complex wood shapes by effectively using CNC Router
Reduced average project time by 96 hours and saved 17% on overall costs
Introduced Laser Distance Meters, which improved distance measuring precision by 98%
9 active verbs to start your carpenter work experience bullet points
Constructed
Collaborated
Innovated
Installed
Supervised
Fabricated
Resolved
Optimized
Repaired
3 Tips for Writing a Carpenter Resume Without Having Lots of Experience
Demonstrate problem-solving abilities

Although you might lack professional experience, you can still highlight instances where you've demonstrated problem-solving in other scenarios. You can draw from personal projects, volunteer projects, school projects, internship projects, or any other hands-on experience you have. 

Showcase certifications

Certifications are a great way to bulk up your resume when you're low on experience, so you should definitely include any you have. OSHA's Construction Safety Training or a Carpentry Apprentice Certification can boost your credibility and show that, although you're new to the field, you're invested and well-trained.

Select key skills

Focus on a concise set of carpentry skills that align with the job requirements, rather than including an exhaustive list. You can swap skills in and out as you customize the section for each application, and this will help you stand out and satisfy the ATS scans.
3 Tips for Writing an Experienced Carpenter Resume
Show project diversity

Showcase your versatility and adaptability by selecting a diverse set of projects to include on your resume. Discuss your experience with various types of construction, such as residential, commercial, or renovation projects.

Mention specializations

If you have experience with specialized carpentry, like historical restoration or eco-friendly building practices, include them on your resume. It's acceptable to include these even if they're not strictly relevant to the role because they're a measure of your expertise and experience, and they can also help you stand out.

Demonstrate continuous learning

Carpentry techniques and materials evolve over time, and new software solutions to assist in the design process pop up all the time. To show that you keep up to date with industry trends, mention recent certifications you've earned, workshops you've attended, or organizations you're a member of.
What kind of resume template should I use for a carpenter resume?
Opt for a clean and professional resume template that highlights your carpentry experience and skills. Avoid flashy designs that may distract from the content. Keep the format clear and easy to read, using bullet points to present information concisely—and don't forget to check for errors!
Should I include a portfolio with my resume?
Yes, portfolios are a must-have for a carpenter—how else will you show everyone the products of your skill? The best way to present a portfolio is to link to it in the header of your resume, right next to your contact information. 
Should I include a career summary in my resume?
While it's not mandatory, a well-written resume summary can have benefits. Personalize it for each job application, mentioning the specific company and carpentry role. Highlight key proficiencies, your total number of projects completed, and years in the field to give an impressive overview of your experience.