You've refined your ability to envision, organize, and orchestrate intricate projects, transforming blueprints into stunning buildings and cozy homes. Through your experience, you always accurately estimate project costs and comply with various building codes.
Regardless of the type of contract work you specialize in, a stellar resume is going to go a long way in helping you land new jobs and lucrative clients.
We're here to help you achieve that. Check out our contractor resume examples and resume tips to learn how you can propel your career forward!
---
Contractor Resume
Why this resume works
Your contractor resume should reveal your proficiency and track record of construction management, surveying, site assessment, team and equipment management, and project coordination efficiency. Demonstrate how your mastery of construction software helped you achieve project goals in your previous positions, and you'll be a favorite for recruiters.

Convince potential employers you're the right person for the job by backing your achievements with measurable metrics.
---
General Contractor Resume
Why this resume works
A winning general contractor resume should indicate the applicant's ability to impact different teams involved in construction, such as the design team. It also showcases the applicant's ability to leverage different tools and software to achieve fewer design-related errors, documentation accuracy, timely project completion, increased profitability, and safety regulations.

For instance, highlight your use of tools such as Revit BIM and STACK to streamline designs and cut costs.
---
Independent Contractor Resume
Why this resume works
Your independent contractor resume should reveal your credentials for satisfying previous clients, acquiring repeat business, attracting new clients, reducing product wastage, working with other construction key players such as designers, and streamlining communication and document storage.

Be sure to denote the skills and tools you have successfully used to achieve your track record and how much success you achieved manipulating them.
Related resume examples
---
Adjust Your Contractor Resume to Impress the Target Audience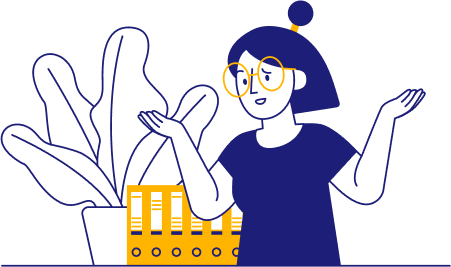 Through countless hours spent meticulously planning and executing every aspect of contract projects, you've carved yourself a well-rounded skill set. From dealing with subcontractors, carrying out quality control, and managing inventory, you've got every angle covered.
Contractor work is all about technical skills, so it's best to focus on your technical and project management skills when you tweak this part of your resume. You can let your soft skills, such as leadership and teamwork, shine through your experience and the cover letter.
Don't be shy and get highly specific. For instance, highlight your skills in using Revit for 3D architectural modeling, STACK for precise cost estimations, and Primavera P6 to preemptively address scheduling delays and conflicts.
Need some ideas?
15 top contractor skills
Autodesk Revit
AutoCAD
Procore
QuickBooks
Primavera P6
Trimble XR10
eCompliance
Asana
STACK
RemoteHQ
Risk Management
Subcontracting
Cost Estimation
Code Compliance
Safety Protocols

Your contractor work experience bullet points
Whether you specialize in residential construction, commercial projects, or consultancy services, you examine every facet of all your projects to ensure they're all running optimally. Such a diverse background gives you a lot of bragging rights.
To make your work experience stand out to recruiters, focus on listing your achievements rather than your daily responsibilities. Where possible, back them up with concrete statistics and metrics.
As an example, you could show off your high on-time and on-budget project completion rates, and mention the value of the projects you oversaw. Don't forget to include tools or software you used to aid your success, such as using Fleetio to minimize maintenance costs.
Spotlight your impressive accuracy rates, whether for material orders and deliveries, project budget estimation, or adherence to safety regulations.
Mention improvements you made to project completion rates and timelines by applying your technical and project management expertise.
Highlight how your technical expertise led to lower rework instance rates or design-related issues in construction.
Emphasize your customer-oriented approach by citing your high client satisfaction rates or return customers.
See what we mean?
Led a team of skilled professionals in the execution of multimillion-dollar construction projects, achieving an average on-time completion rate of 97%
Managed project procurement processes using Procore, resulting in a 98% accuracy rate in material orders and deliveries
Implemented Trimble XR10 mixed-reality technology to enhance on-site visualization and coordination, leading to a 49% decrease in rework instances
Worked with cross-functional teams to deliver tailored construction solutions, resulting in a 98% client satisfaction rate
9 active verbs to start your contractor work experience bullet points
Managed
Oversaw
Conducted
Facilitated
Implemented
Executed
Leveraged
Provided
Negotiated
3 Tips for Writing an Impressive Entry-Level Contractor Resume
Highlight your certifications

If you have relevant certifications, such as Certified General Contractor or specialized certs in HVAC or electrical, make sure to display them in your resume. While they're typically not mandatory, they can help signal your know-how when you're just starting out.

Align your skills with the job description

When you're creating your skills section, prioritize the skills you're confident in that each job description emphasizes. For instance, if a role stresses the importance of project scheduling, be sure to list your Microsoft Project proficiency toward the top of your list.

Show your fluency with industry software

When you're just starting out, showing recruiters that you're already a pro at using industry-specific software can help set you apart. For instance, if you're familiar with QuickBooks and Asana, list them in your skills section.
3 Tips for Writing a Contractor Resume if You're Already Experienced
Emphasize your track record

As a veteran contractor, you've seen countless projects from conception to completion. Highlight the impact your work has had on these projects, such as reducing their overall costs by 14% or shortening project completion timelines by 22%.

Dive into your specialization

If you're a specialized contractor, dive into the details of your specialty. Let's say that you specialize in industrial construction. If that's the case, make sure to draw attention to your skills, certifications, and experience specific to industrial projects that showcase your expertise in the niche.

Elaborate on your risk management

Anticipating and mitigating risk is a major part of what you do. Discuss times when you leveraged your expertise to help mitigate potential risks to safety, budget, or timeline. For instance, talk about the safety protocols you implemented that reduced on-site accidents by 23%.
How can I show my leadership qualities?
Instead of simply listing these skills, provide concrete examples of how you've directed or worked alongside subcontractors, or liaised with stakeholders such as clients or architects. Underscore the positive impact your collaboration led to, such as completing a project ahead of schedule and within budget.
How much work experience should I include?
Unless you have more than ten years of experience, your resume should fit into a single page. If you're having trouble fitting everything in, just include your most recent and most relevant work experience as a contractor.
Should I include a career summary?
Regardless of how experienced you are as a contractor, a career objective or summary can help you tailor each application with a specific mention of the company. This goes a long way in showing your enthusiasm for the job. If you're a seasoned contractor, include your career highlights and key strengths, such as risk assessment or subcontractor management.