Timeliness is essential in the fast-paced business environment. That's where you excel, keeping project schedules, budgets, and team members organized and on time.
But have you coordinated your resume to guarantee success in the hiring process?
You're an organizational expert, so sometimes, all that's needed is a solid resume template and a bit of inspiration to get some ideas flowing for your resume. You can use our project coordinator resume examples to get you off to a great start.
---
Project Coordinator Resume
Why this resume works
In your project coordinator resume, emphasize your ability to manage projects and coordinate with diverse teams.

Mention your deep experience in overseeing project timelines, budgets, and resources.
Discuss your ability to coordinate with various departments and prove your strong communication and collaboration skills with verifiable performance metrics.

If you've used any project management software, mention them and be specific in disclosing how they fit into your workflow.
---
Entry-Level Project Coordinator Resume
Why this resume works
For an entry-level project coordinator resume, shining a light on your relevant skills and coursework can work wonders.

Talk about any projects you managed or contributed to during your studies or in volunteer roles.
And include relevant courses or certifications that have equipped you with knowledge of project management principles and techniques.
---
IT Project Coordinator Resume
Why this resume works
Your IT project coordinator resume should blend project management skills with technical knowledge.

Don't be afraid to mention specific IT projects you've coordinated, especially those that improved system efficiency, security, or user experience.
And call out by name the tools or software you have experience with—the more industry-specific, the better.
Related resume examples
---
Personalize Your Project Coordinator Resume to Fit the Job Description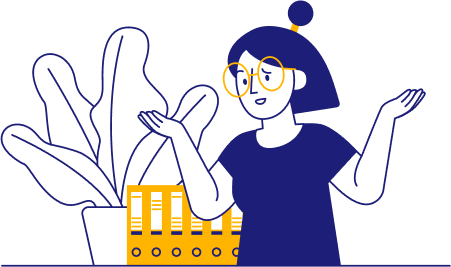 When you play a key role in completing projects on time, organizations will want to ensure you have the right skills for the job.
You manage a lot, so some project coordinators struggle with narrowing down the right skills to pick. It's a good idea to start with the job description. Does the company need help managing budgets? Then your abilities in Quickbooks and negotiating with vendors may be ideal to include.
Need some ideas?
15 best project coordinator skills
Negotiations
Collaboration
Process Evaluation
Stakeholder Relations
Monday.com
Smartsheet
Budget Management
Market analysis
Microsoft Office
Team Leadership
Sales Management
Client Communication
Quickbooks
Report Generation
Business Presentations

Your project coordinator work experience bullet points
Your skills in market analysis and process evaluations have likely impressed hiring managers. However, they'll still want more well-rounded proof of your abilities.
Using metrics-based achievements should be your go-to in this section. When the bottom line needs to be optimized on every project, the difference you make here should be stated clearly.
Let's look at some of the top metrics for project coordinators to list on resumes.
Productivity: A great project coordinator can improve processes that help produce products and achieve positive outcomes more efficiently.
ROI: When a business invests its money, it's essential to generate the right return. Project coordinators help optimize that through spending analysis and workplace efficiency.
Earned value: Many project coordinators use this metric to measure the progress they made on a project and how it affected the overall revenue generated by the company.
Cycle time: Time is money, so the faster you can help team members complete projects, the more profitable the company will be.
See what we mean?
Increased team productivity by 24% through effective utilization of basecamp features.
Reduced document retrieval time by 37% by organizing files and utilizing shared folders on Google Drive.
Developed and implemented project plans, ensuring timely delivery of milestones and tasks and reducing project timelines by 17%.
Utilized Lucidchart to create visual project workflows and diagrams, which enhanced team understanding and led to a 24% decrease in miscommunications.
9 active verbs to start your project coordinator work experience bullet points
Developed
Streamlined
Generated
Implemented
Led
Resolved
Built
Reduced
Improved
Top 3 Suggestions for Writing a Project Coordinator Resume with Limited Experience
Emphasize transferable skills

Project coordinators can come from a variety of different backgrounds. Ideally, you want to match transferable skills to the industry you're applying to. For instance, if you're applying to be a project coordinator in tech, many abilities in data analysis and information system efficiency would likely apply to the role.

Show knowledge through education

Did you receive a bachelor's degree in project management, computer science, or other related fields? Then lean into the knowledge you gained at school, such as managing large-scale infrastructures, market analysis, and software re-engineering.

Include an objective

Candidates with limited experience will benefit from a two or three sentence resume objective. For example, you could write an objective explaining how you're a dedicated professional with two years of experience in risk mitigation, ready to apply your abilities to help companies reduce spending deficiencies.
3 Key Recommendations for Designing a Project Coordinator Resume with Previous Experience
Use a summary

A resume summary can be great for project coordinators with ten or more years of experience. It can emphasize a few sentences with key details, like how you helped 50 clients reduce spending by over $1.3 million with high-level negotiation techniques over your 14-year career.

Limit your resume to three or four jobs

If you've been a project coordinator for some time, previous experiences like customer service, data entry, or administrative assistant roles won't be as relevant. Stick to three or four jobs emphasizing your key skills, like report generation and stakeholder management.

Brief examples are the most impactful

You have tons of experience, but businesses don't need to know everything about your process evaluation abilities to know you'll be skilled in it. Simply stating you analyzed production processes and helped reduce cycle times by 54% through more efficient documentation can go a long way.
How long should my project coordinator resume be?
Aim for a one-page resume. If you're trying to narrow down what you include, keep it relevant to the position's needs. For instance, if the role requires scheduling, previous experiences where you managed employee schedules or completed projects ahead of schedule are what you should emphasize. 
How do I make my project coordinator resume stand out?
Emphasizing the numbers in your achievements and making them specific to the role will help you stand out. For instance, if you're applying to be a project coordinator for e-commerce products, an example of how you implemented five-point testing to reduce defects by 52% would be ideal. 
What do I put in my cover letter?
Try to personalize your cover letter and connect with the company. For instance, explain how you connect with their mission or how you use collaboration techniques to create a better team environment.