You play a vital role in keeping projects on track and ensuring their success. You're the driving force behind project planning, communication, and organization, with daily tasks ranging from coordinating team efforts and monitoring timelines to resolving issues and maintaining meticulous records.
You have a profound impact on the efficient execution and successful completion of projects. However, when it comes to writing a cover letter for this unique role, it might seem like charting unfamiliar territory.
Don't worry—we're here to guide you through the process with our project coordinator cover letter examples and expert tips. They'll make a great complement to your project coordinator resume. Let's get you that dream job!
---
Project Coordinator Cover Letter Example
USE THIS TEMPLATE
Why this cover letter works
Flaunting an industry-relevant certification (cue Project Coordination certification) is like slapping a well-deserved "legit expert" seal on your application. It's a testament to your knowledge of project methodologies and commitment to stay up-to-date in the industry.

You are not just infusing an extra layer of credibility into your project coordinator cover letter. It's also a hint of your go-getter attitude. Who wouldn't want that in their dream team?
---
Entry-Level Project Coordinator Cover Letter Example
USE THIS TEMPLATE
Why this cover letter works
Doesn't the prospect of landing a job interview as a beginner feel like climbing a greased pole? You've got to put on a show to grab the spotlight in the presence of experienced applicants.

How about you take a page out of Elias' entry-level project coordinator cover letter? See how he narrates a neighborhood-wide cleanup drive he coordinated, showcasing leadership, problem-solving, and planning. He also brought Gannt Charts, an industry-relevant tool, into the mix.
---
Administrative Project Coordinator Cover Letter Example
USE THIS TEMPLATE
Why this cover letter works
How you format your administrative project coordinator cover letter could make or break your chances. First, don't stretch it beyond one page. Then, craft an Oscar-worthy movie trailer-like intro showcasing your expertise and passion for project management.

Next, dive into the main event: spotlighting your professional experiences. Notice how Priya highlights those companies, the skills applied, and her quantified achievements. Finally, wrap up with a conclusion reiterating your interest in the role and inviting the recruiter for further conversation.
Related cover letter examples
---
How to Write an Impressive Project Coordinator Cover Letter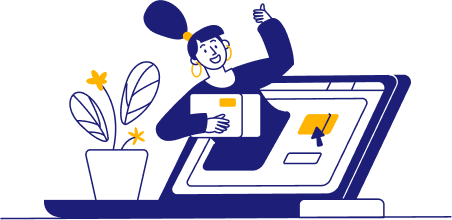 Your on-the-job experience has already taught you what it takes to be a stand-out project coordinator, so you know exactly what new employers want and what they need. The key to a great cover letter is effectively demonstrating this expertise and confidence, with each letter carefully tailored to the job in question.
Start by thoroughly reading the job description, then weave elements from it into your cover letter. For instance, if the role emphasizes project planning and stakeholder communication, highlight your experience in these areas from the beginning.

Writing an attention-grabbing intro
To kick off your cover letter, it's vital to start with a personalized greeting, ideally addressing the hiring manager by name. To find this information, check the company website and LinkedIn pages, or even give them a call. If you have no luck, start with a polite "Dear Hiring Manager."
Use the opening paragraph to captivate the reader right away. Convey your passion for the position and connection to the company by mentioning how your project coordination experience aligns with the requirements.
By customizing this paragraph to each job listing, you can demonstrate your commitment to the role and the company's mission and instantly inspire the hiring manager to keep reading.
Whatever it is you have to offer, you need to sell it! Openings like this are just too generic and uninspiring:
No good…
"I saw your ad for a job as a project coordinator online. I don't have much experience, but I would like to apply for the role."
This example, on the other hand, really gets it right. They go straight in with certifications, skills, results, and passion—connecting all of this back to the company and its reputation. Perfect!
Wonderful!
As a certified project coordinator, I strive to facilitate efficient planning, execution, and delivery of pivotal projects, which Harvard University embodies. Your established reputation as a leader in the education industry aligns with my ambition to facilitate efficient project planning, execution, and delivery.

Getting the body paragraphs just right
Use the body paragraphs to build on the compelling opening by showcasing your career achievements and qualifications.
Discuss what makes you a strong candidate for the position and share your success stories, particularly those related to project coordination. For instance, you might highlight how you flawlessly organized project schedules, managed cross-functional teams, or streamlined processes to enhance project efficiency.
To make your accomplishments more impactful, incorporate specific metrics or quantifiable results. This could include the number of projects you successfully coordinated, the percentage by which you improved project completion times or any other relevant data demonstrating your effectiveness in the role.
They'll love it!
During my five-year tenure at Under Armour's Corporate Headquarters in Baltimore, I embraced the innovative application of data analytics principles. I played a critical role in designing and managing a series of complex spreadsheets for efficient inventory tracking, improving our processing speed by 13.6%. Leveraging Excel's Power Query and Power Pivot functionalities, I analyzed and visualized vast data sets, positively influencing decision-making across 78 departments.

Achieving the perfect sign-off
The closing paragraph of your cover letter serves as your final opportunity to make a lasting impression. Reiterate your enthusiasm for the company, showcasing that you've conducted thorough research on its mission and values.
For example, if you're applying to work for a company with a strong focus on streamlining project management processes, express your eagerness to contribute to its vision of enhanced efficiency.
This is also the moment to confidently assert why you're the perfect fit for the role. Emphasize your qualifications, such as resource allocation and data analysis, and how they align with the specific needs outlined in the job description.
Mention how your expertise in project coordination will be instrumental in achieving the company's project goals. To sign off, don't forget to keep it professional. "Sincerely, [Your Name]" is always a good choice.
Here's a not-so-good example. Don't skip ahead—impress the employer first.
They won't be calling back…
"I'm looking forward to working with you and discussing my compensation package. Keep in mind that I'm interviewing with several companies and have a few offers on hold."
It's much better to focus on impressing your reader, staying professional, and not jumping too far ahead—like this example.
Much better!
The collaborative culture at Johns Hopkins University resonates with me, as I treat complex situations with a welcomed clarity and passion to provide optimal solutions. Please contact me for further discussions about how my administrative project coordination abilities will significantly enhance your team's operational efficiency. Thank you for your time and consideration.
Is there anything else I should include in my cover letter?
Unless the job listing explicitly requests additional documents, it's typically best to focus on the cover letter itself. Use it to dive into your project management skills, be it Agile methodologies or risk management.
What tone of voice should I use?
Your tone should ideally match the company culture and the job description. If the company is more formal and traditional, your cover letter should reflect that tone. If it's on the casual side, you can relax your tone a little bit, but keep it professional. Your main focus should be to dive into your expertise in project coordination.

What if I have a gap in my employment history?
Use your cover letter to briefly explain it in a positive way. Mention how you used the time to acquire new skills, pursue additional education, or engage in relevant volunteer work, such as running a charity event. Focus on how these work experiences make you a stronger candidate for the project coordinator position.