You've gone beyond general accounting to dive into specialized work like internal auditing and data examination in fraud cases. But showing the depth of your expertise on your resume can still seem tricky.
Even though you're a pro with everything from MS Excel to regulatory compliance, you might wonder: "How long should my resume be, and what skills should I focus on?"
That's where we come in. We've funneled years of experience into assembling these three Forensic Accountant resume templates (plus some handy resume advice) to make resume-building easier for forensic accountants like you.
---
Forensic Accountant Resume
---
Modern Forensic Accountant Resume
---
Professional Forensic Accountant Resume
Related resume examples
---
What Matters Most: Your Skills & Employment History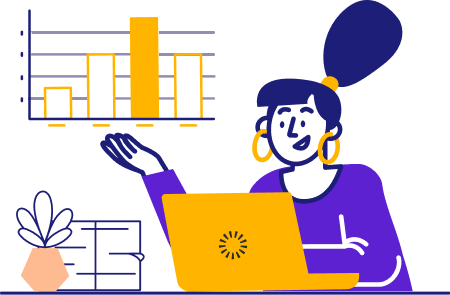 Let's start with your skills first. They'll need to be extremely specific to your field (think "witness interviews" and "SAP") since your work is so specialized. Avoid anything generic like "basic accounting skills" or "communication."
While communication abilities are essential, forensic accountant resumes should focus more on hard, technical skills that reinforce your knowledge depth. Name the programs or systems you use, and specify your best practices.
Your experience section should also feature skills that exemplify your relevance. If your previous job roles were a bit patchwork, tie them into forensic accounting by listing overlapping skills.
Here are some skills that could strengthen your employment history:
9 best forensic accountant skills
MS Excel
Financial Investigation
Evidence Collection
QuickBooks
SAP
Suspect Interviews
Testification
Internal Auditing
Data Analysis
Sample forensic accountant work experience bullet points
Recruiters are skimming your resume to answer two questions: How does your work experience qualify you for the job? And how solidly can you measure your impact as a forensic accountant?
Hone in on the most impressive accomplishments you've made that directly apply to the field. But if you mention handling high investigation volumes or saving your company money, prove yourself.
That brings us to the metrics, which are essential for your forensic accountant resume—you work with hard numbers, after all! You must provide quantifiable data demonstrating your past impact, making your achievements more credible, like these examples:
Established best practices for revenue recognition in compliance with ASC 606 through 34% YoY revenue growth
Managed government and private foundation grants totaling over $8M per fiscal year using QuickBooks
Maintained current knowledge on over 159 tax laws and regulations in Arizona, ensuring 100% compliance
Testified in 24+ annual court hearings and trials with a 91% success rate
Investigated over 77 white-collar crimes by analyzing cash flow and money trails using FraudFindr
Top 5 Tips for Your Forensic Accountant Resume
Bring in the certifications

Again: Forensic accounting is all about hard data and extreme accuracy. To further prove you have what it takes, list any certifications you have, like "Certified Financial Analyst" and "Certified Fraud Analyst." More is better in this area, so give it all you've got.

Demonstrate adaptability and versatility

While broad, soft skills don't really belong in a forensic accountant's skills section, you should still demonstrate them through your writing style. Be clear, accurate, and highly concise while you describe and quantify your achievements.

Nail down that layout

Which section is most impressive in the context of forensic accounting: skills, experience, education, or certifications? The area where you shine the brightest should take center stage on your resume format (although certifications and skills usually stack nicely in a side column by default).

Get serious about metrics

I know we already said it, but it's imperative. Show your potential employer your expertise instead of just talking about it by providing numbers that back every claim. Ideally, your experience bullet points should include more than one metric!

Specify your specialty

Consider how much your resume could vary based on your specialization in forensic accounting. Do you lean more toward fraud examination or internal auditing? Maybe a mix of both? The skills and achievements you emphasize should be tailored to your niche within the field.
How long should my forensic accounting resume be?
Your resume should be a page or less. That means you'll have to be selective and emphasize your top accomplishments and attributes! If you feel anxious about cutting things out of your resume outline, remember you can always elaborate on earlier accounting work or lesser relevant roles during the interview if it comes up.
Should I focus more on skills or work history?
It depends on which is more robust. If your employment history is sparse or less relevant to forensic accounting, emphasize the skills you've learned related to the role. If you've already racked up plenty of accomplishments, spotlight them!
What about a career objective?
If you're coming from general accounting or a different field entirely, you may want to include an objective statement. Since your resume is only one page, ensure it provides a stellar snapshot of the credentials and experience you offer as a forensic accountant!
Example: Data-driven forensic accountant with 10+ years of diverse experience in accounting. Proven track record of identifying areas for improved financial performance while adhering to state and federal statement standards. Looking to apply my expertise in relevant software and applications, including QuickBooks and SAP, with a robust business like PAE.