Sometimes it can seem like certified public accountants (CPAs) are expected to do a million things: managing a company's financials, conducting tax research, budgeting, auditing, and staying on top of regulatory changes. Whew!
If you don't know where to begin and feel like you're struggling with breaking into the CPA industry, don't fret. Since starting BeamJobs, we've helped thousands of CPAs land their next job with our resume templates and tips.
In this guide, let's start by looking at three CPA resume examples, so you can set yourself up for success and start scoring interviews.
---
CPA Resume
---
Elegant CPA Resume
---
Clean CPA Resume
Related resume examples
---
What Really Matters: Your Skills & Work Experience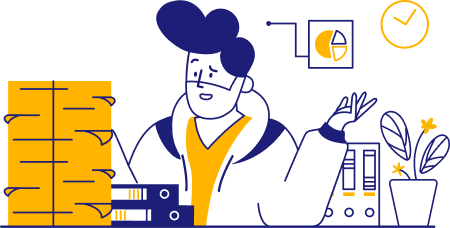 At the end of the day, it's pretty simple to know what recruiters and interviewers are looking for when they read your CPA resume. They want to know if you have technical experience in accounting and finance (hard skills) and if you have the right mindset to fit in with the team (soft skills.)
If you can't pass this section, you probably won't even get an interview. Fortunately, you can make sure you don't end up in the reject pile quite easily.
Start by carefully reading each job description, and note what responsibilities and skills they expect candidates to have. If you've got it, flaunt it!
9 best CPA skills
AICPA Certification
GAAP
ERP (Oracle, SAP)
Excel/Google Sheets
Quickbooks
AML
Data Analysis (SQL)
Tax Law Knowledge
TurboTax Business
Sample CPA work experience bullet points
So you've included the skills for your resume to pass the applicant tracking system (ATS) and make the recruiter look twice. What now?
Next, you need to make sure your experience is up to par. As a CPA, you have the monumental task of helping to prepare, analyze, and review all financial reporting data. That requires deep knowledge of finances and accounting.
If you want your CPA experience to shine, hone in on your impact. You can do that by focusing on quantifiable metrics that led to meaningful results. In other words, don't just list your previous responsibilities: show what they achieved.
Confused? Let's look at a few examples:
Resolved multiple state tax discrepancies, reducing and eliminating penalties and fees by $32K
Streamlined contracting and billing process, saving an average of 2 days of calculation time per project
Oversaw team of tax associates in completing 85 more tax returns 10 days faster than the previous year, improving department efficiency by 15%
Collaborated with Sales and Events to process disputed invoices more efficiently, leading to resolving discrepancies 46% more quickly
Top 5 Tips for Your CPA Resume
Make your experience relevant

CPAs often have a lot of responsibility, so you can reword parts of your previous experience to make it relevant to the job. If, as an entry-level accountant, you both helped the HR department with their filing system and also performed cash flow analyses, it'd be best to highlight the second one. Focus on what's most important, especially as your career progresses.

Demonstrate your software skills

Throughout your job experience, weave in references to the software you've used, especially if you couldn't fit it all in the skills section. Whether it's Sage, Quickbooks, or Xero, if you're familiar with it, that's an asset you should use to your advantage.

Focus on impact

Remember, you don't just want to focus on your responsibilities. Ask yourself: What did I achieve as an accountant? What difference did I make? Then, make sure that's reflected throughout your CPA resume.

Less is more

Your resume is not the place to wax poetic. Keep it concise and organized, just as you would when presenting financial reports. Done well, your CPA resume should provide enough info about you so that you'll get invited for an interview. Don't make it a pain to read!

Play up your strengths

What's your unique strength? Do you have deeper knowledge than most about tax auditing regulations? Took a course in anti-money laundering? If it could help you stand out, mention it!
Do CPA certifications matter?
All candidates must pass a CPA Exam, which should always be on your resume. If you further specialize in a field of public accounting, like certified internal auditing, it's good to keep that on your resume, too.
How should I format my CPA resume?
Add your most relevant experience (likely your most recent) first in reverse-chronological format. In other words, experience keeping the books or projects managing finances should come before retail work. Keep it to a max of one page, and use bullet points, so it's easy for the ATS to parse the text. Upload it as a PDF and Word document if possible to maximize readability. And proofread, of course!
Should I be customizing my resume each time?
Yes, yes, yes! No need to fully rewrite it, just make sure that any skills included in the specific CPA job description are reflected in your skills and work experience (as long as you actually have them, of course!) Our example resumes can help you visually understand how job seekers tailor each section to the company.