As an up-and-coming accountant, you're skilled at crunching numbers. As you prepare to take on responsibility for the financial backbone of a company, you know it's more than just that adding up receipts.
Employers are looking for an accountant with hard skills like savvy financial reporting and soft skills like cross-team collaboration. But how can you showcase that experience when you're, well, not experienced in the role?
Worry not! We've helped thousands of entry-level accountants score interviews and land their first job with our resume tips. First, here are three entry-level accounting resume examples you can use to jumpstart your career.
---
Entry-Level Accountant Resume
---
Professional Entry-Level Accountant Resume
---
Formal Entry-Level Accountant Resume
Related resume examples
---
The Most Important Part: Your Skills & Work Experience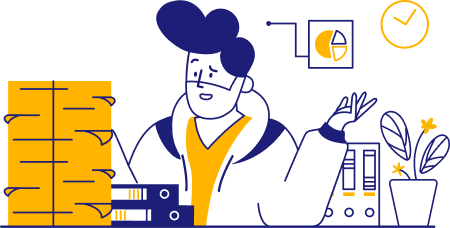 What matters the most at the end of the day, simply put, are your skills and work experience. If those fall short, the chances of you landing an interview for that accountant position drop significantly.
Basically, the skills you show provide a quick, overarching summary of your technical prowess and demonstrate your abilities.
Early in your accounting career, you'll want to focus on courses you've taken and skills you've learned and picked up (or via internships).
Another pro tip: if you see a skill mentioned in the accounting job description and you have it, make sure you include it, even if it's not a requirement.
9 top entry-level accounting skills
Quickbooks
GAAP
Financial Reporting
Microsoft Excel
Accounts Payable
Accounts Receivable
TurboTax Business
SQL
Data Analysis
Sample entry-level accounting work experience bullet points
If there's one word you should remember, it's impact. When you talk about your early experience or projects in accounting (or in another field with translatable skills), hone in on your accomplishments.
Don't just list your duties; explain what they achieved. Instead of "implemented centralized purchasing," say "implemented centralizing purchasing to reduce costs by 12%."
By quantifying your impact (using a measurable outcome, when possible), you can show the value of your expertise.
Let's make it concrete with a few more examples (notice that some of these examples are accountant-related while others are relevant experience with transferable skills in other industries):
Identified problem areas in financial reporting when assisting in reviewing client's company tax returns, saving them $3K in fees
Reviewed and analyzed company's operating budget under senior accountant's leadership, reducing expenses by 8%
Accurately reconciled deposits and invoices with a daily turnover of $22K
Managed a $50K annual budget as Finance Chair for the robotics club, and applied for 4 grants to fund 75% of the budget for club participants
Collaborated with chair members, establishing an annual fundraising event that boosted contributions by $118K
Top 5 Tips for Your Entry-Level Accounting Resume
Focus on impact

Regardless of whether you have accountant internship experience, financial-based projects, or semi-relevant work in another industry, use metrics and state accomplishments that prove you have meticulous attention to accuracy, can think analytically and problem-solve, and that you don't mind digging for answers.

Take ownership

The best way to highlight your impact is by using active verbs. They pack a punch and show you're proactive! Some examples include "achieved," "doubled," "solved" or "streamlined." Improve your verb choices with our resume checker that checks for active voice.

Tax preparation software is in

Even if you don't plan on working directly in tax accounting, you'll probably work with colleagues who do. A great way to stand out is to have at least a functional knowledge of one or two of the more significant corporate tax software options, like TurboTax or ProSeries.

Include courses you've taken

If this is the first accounting job you're applying for, your experience might be a little thin. Write down courses you've excelled at, such as Financial Modeling or ERP Technology, which will help showcase your savvy. If you have business analytics skills, like with Tableau or Zoho Analytics, add them too!

Don't exaggerate

You might feel tempted to stretch the truth on your accounting resume, but don't. If you wouldn't be comfortable being interviewed about your expertise with Quickbooks, best not to add it.
Should I include a career objective?
Since this is an entry-level accounting position, perhaps. If you do, it's important to customize your resume objective to every job you apply to. Mention the company by name, speak to your best skills the company is also seeking, and clearly show what you can bring to the table like this example:
Transparent, organized, and flexible accounting graduate with practical internship experience. Desire to thrive in team-based roles at Robert Half to grow under the expertise of senior accountants as I use my data entry and spreadsheet background.
Should I customize my accountant resume for each role?
Absolutely! Don't worry; that doesn't mean entirely rewriting your resume. Instead, carefully read each job ad and ensure the skills and work experience they want have been woven throughout your resume.
How specific should my skills section be?
Your skills section should be specific enough for a recruiter to get a good summary of your mastery. Instead of just saying you're skilled in financial accounting software, mention the software you've worked with, like Xero or FreshBooks, especially if the job listing also mentions that specific skill(s).