You've done it all: balance sheets, ledgers, and account reconciliation. You can gather information for an audit with finesse and have no problem staying on top of taxes or maintaining organized paper trails.
But you may still have questions about your resume. How do you demonstrate that you can support other employees while highlighting your technical skills? How long should it be, and how do you write a resume for an accountant role anyway?
No problem: We've helped plenty of accountants balance things out! Our three staff accountant resume examples and resume tips will help you get started.
---
Staff Accountant Resume
---
Modern Staff Accountant Resume
---
Professional Staff Accountant Resume
Related resume examples
---
What Matters Most: Your Skills Section & Work History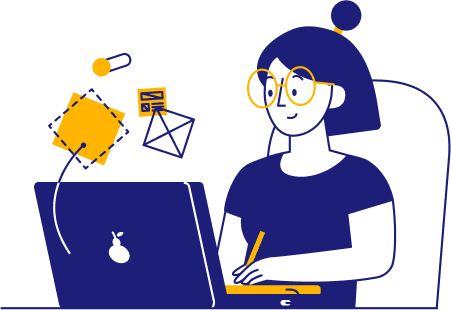 Your work experience section is the key place for your greatest accomplishments to shine. Recruiters should be able to see how your work history got you to your current level of qualification at a glance.
This section should also show off the skills you've developed along the way and how closely they fit with the particular job role you're applying for. Your skills list should be well-rounded and fit the accountant job listing like a puzzle piece!
Take a look at these examples of relevant skills for inspiration. Avoid generic abilities like "documenting" or "team player" and pick industry-specific, applicable skills instead, like the ones below.
9 top staff accountant skills
GAAP
QuickBooks
Sage Intacct
MS Excel
Data Entry
Invoicing
Accounts Payable
Xero
Ledger Reconciliation
Sample staff accountant work experience bullet points
When recruiters read through your work experience, they want to see what you've done and how it left a lasting impact. You're excellent at reconciling accounts and transactions—but specify your error reduction rates with clear percentages.
Quantifiable data like efficiency improvement rates and company savings in dollar amounts are perfect metrics to prove your merit. Don't just say you're great: Show evidence of your excellence!
Your work experience should also show a growth trend, so make sure your bullet points get more advanced with each new job role. Mention evolving percentages alongside other measurable examples of your increasing impact.
Here are a few samples:
Collaborated with sales team on B2B sales tracking, utilizing data to increase business development by 58%
Used Xero to evaluate and optimize accounting systems, cutting manual data entry down to 87 hours per week
Created accurate reporting infrastructure, helping the company skyrocket growth from $1M to $3.2M in annual revenue.
Ensured accurate data entry of accounts payable and timely processing of accounts payable checks by implementing a QA system, reducing errors by 36%
Improved MS Excel logs to streamline documentation for coworkers, increasing employee satisfaction rates by 19%
Top 5 Tips for Your Staff Accountant Resume
Always be specific

Avoid vague, generic terms like "teamwork" and "working with accounts." They just don't pack the same punch that specific examples do. Talk about what your team accomplished and the types and quantities of accounts you worked with.

Provide metrics that demonstrate impact

Metrics can be anything from customer satisfaction percentages to dollar amounts you've saved the company. Error reduction rates show off your accounting accuracy, too!

Use examples that show ownership

Many assume ownership goes with senior or lead roles, but staff accountants also fit the bill. Your resume should show your ability to manage and own a complete progression of tasks, from tidying ledgers and coding invoices to assessing your entire accounting system.

Match your resume template to the job

Think of your professional resume template as an "outfit" like the one you'll wear to your interview! Make sure no colors or fonts clash. The layout should spotlight your greatest staff accounting strengths. Use a template that wouldn't look out of place on your desk.

Proofread and prioritize accuracy

While your work history and metrics are extremely important, never forget the final resume review. Your resume must reflect how accurate your data entry and reconciliation work is.
Should I include a career objective?
Add an objective only if it adds value to your resume as you break into a new role or switch careers! Every last bit of space on the page is valuable—including white space to let things breathe. An objective statement worth including provides a fresh, appealing snapshot of precisely what you offer as a staff accountant for a particular company. See what we mean?
Experienced and versatile staff accountant actively working toward completion of CPA exams (2/4 completed). Looking to double down on my experience with tax accounting and contribute to the established accounting culture at Cordia Resources.
Do I really need to customize my resume for every job application?
Yes, you'll want to customize your resume for each specific job listing on your radar. But don't worry, it doesn't eat up much time: Check the job description for keywords and details that match your skill set, such as ledger reconciliation or proficiency using Sage Intacct, and tweak your emphasis accordingly!
Why is it so important to be specific?
You need your resume to stand out from your competitors! That means you can't use generic or basic terms in your resume: Specify what makes you unique as a staff accountant, like your unusual aptitude toward smoothing out invoicing systems or tax reports.