You're a ninja in the dental receptionist role, greeting and informing guests as they arrive at the office and helping to make appointments for new patients. You also handle quite a bit of data entry and payment processing.
But you might struggle to format your resume to look as user-friendly and organized as the appointment calendars you work with! What should you include, and where should it go?
Don't worry about it! We've been helping dental receptionists find their office niches for years, and we've put together three dental receptionist resume examples for you.
---
Dental Receptionist Resume
---
Professional Dental Receptionist Resume
---
Formal Dental Receptionist Resume
---
What Matters Most: Your Skills & Professional Experiences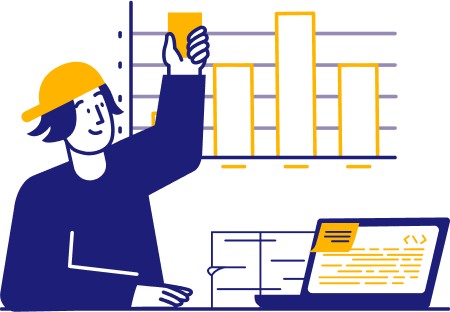 The skills section of your resume shows recruiters what kinds of personal "tools" you use to make yourself such an asset in a dental receptionist role. You'll want to lean more technical, even though soft skills are a big part of your job.
Make sure each item you list relates directly to some task you perform at your job. What programs do you use for patient intake? What exactly do you help customers with that falls under the umbrella of "customer service"?
Avoid anything generic! Fine-tune your abilities as much as you can to demonstrate what makes you a uniquely desirable person to have around the dentist's office.
Here are some examples:
9 most popular dental receptionist skills
Google Sheets
MS PowerPoint
Insurance Plans
Patient Scheduling
Telephone Intake
Paterson Eaglesoft
Payment Plans
Patient Forms
Patient Education
Sample dental receptionist work experience bullet points
Your work experience section is the stage where recruiters can watch all your skills in action! What did you do with that incredible ability to make patients feel welcome? How did you improve data accuracy and prevent double-booking?
And what's more: How can you measure the impact of what you did? Think of percentages, improvement rates, and customer feedback ratings you could use to bolster your achievements.
Make sure all your examples are relevant, too! And you can use points from other jobs outside dentistry to highlight skills that transfer over well. For example, if you're great at processing returns at the customer service desk, then you'll probably excel at scheduling dental appointments, too!
Check out some examples:
Confirmed and scheduled 21+ appointments per day with Microsoft Outlook and Calendly, reducing instances of double-booking by 21%
Scanned insurance approval letters to the database and notified cast management assistant of available documents, resulting in an error reduction rate of 11%
Maintained copier and fax machines, resolving intermediate to complex issues that saved $3.2K in repair costs that year
Ensured smooth patient flow by confirming all appointments 48 hours in advance and following up with patients who were running late, reducing missed appointments by 8%
Top 5 Tips for Your Dental Receptionist Resume
Concision is key!

Recruiters have a lot of resumes to look through, including yours! So keep your dental receptionist resume short and sweet, and just one page long. Word things as concisely as you can to make skimming easy.

Don't forget those creds

Don't keep it a secret if you have any cool certifications like a Certified Medical Administrative Assistant (CMAA) or Certified Professional Coder (CPC)! Credentials like these take your resume from "good" to "great" in a flash.

Balance your skills across sections

Your skills list should focus heavily on technical skills that are specific to your field, like patient data entry, phone reception, and insurance paperwork. But your soft skills matter, too: So work those into your experience section!

Pick a template that gleams!

For a resume as gorgeous as each patient's new smile, look through our three resume templates and try them out to see which one places the best emphasis on your unique high points. If your skills and certifications are stunning, make them stand out with a side column!

Think about your objective

If you're switching fields or just entering the dental receptionist role, you might benefit from a resume objective that states what your professional goals are and how they'll benefit the organization where you're applying. Include a few abilities that you don't repeat later on in your resume!
How do I make my resume look squeaky clean?
For a tidy and refreshing resume, keep your bulleted list of experiences nice and sleek. The ideal formula is what you did, why you did it, how you did it, and how it helped—with a metric for the impact, of course!
What about references?
Great idea! If you have any previous coworkers, supervisors, or bosses who can attest to your excellence behind the desk or your unusual ability to spot errors and nip them in the bud before they affect patients or customers, see if they'll write you a professional letter of recommendation.
I just can't get it down to one page. What do I do?
We totally get that: But you don't have to say goodbye to your crowning accomplishments! Just move some of your experience points from your resume and use them as the foundation for a cover letter that tells another side of your story as a dental receptionist.