You're a pro at managing complex patient appointment schedules. Juggling appointments, patient billing, and insurance checks, you're the first point of contact for people who need professional healthcare services.
You're an expert at communicating with people, even when they're in distress. However, talking about your strengths to potential employers might not come as easily to you.
That's okay—we've worked with professionals like you and helped them land their dream jobs. Check out our front desk medical receptionist resume examples and expert tips to craft a stellar job application.
---
Front Desk Medical Receptionist Resume
---
Formal Front Desk Medical Receptionist Resume
---
Elegant Front Desk Medical Receptionist Resume
---
What Matters Most: Your Customer Service Skills & Positive Attitude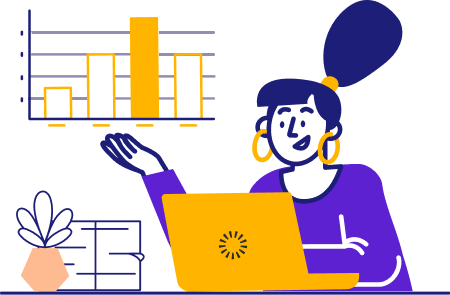 From managing patient records using electronic healthcare software to your excellent phone etiquette and eye for detail, you have the full spectrum of skills required of an exceptional front desk medical receptionist.
In your line of work, your interpersonal skills are just as crucial as your ability to handle the technical aspects of the job. This means that you should highlight both kinds of skills and not focus too much on either one.
Use this part of your resume to get into the specifics of your digital tool kit, such as Epic Systems or Kareo, but don't forget to mention your ability to resolve conflicts or provide comfort to distressed patients.
9 best front desk medical receptionist skills
Patient Check-in
Phone Etiquette
Data Entry
Appointment Set-up
NextGen Healthcare
Epic Systems
Payment Collection
Billing Codes
Insurance Verification
Sample front desk medical receptionist work experience bullet points
Your skills section only gives recruiters a partial picture of your potential value. Fortunately, through your work history, you can help them see how you put your abilities into practice to make an impact.
Throughout this section, remember to use concrete examples and metrics to back up your work experience. Think outside the box—instead of talking about your daily work, emphasize how you've made an impact on the running of the clinic and the lives of the patients.
For instance, include statistics like the total patient payments you processed, the low error rates you maintained in daily billing, or the improvements to emergency response times you oversaw.
Here are a few sample bullet points to get you started:
Input patient data, scheduled appointments, and billed insurance for more than 6,000 patients using Kareo software
Maintained a clean and organized waiting area for 100+ daily visitors, receiving positive feedback on 93% of patient surveys
Managed daily scheduling for 50+ patients using Epic Systems, reducing appointment conflicts by 27%
Utilized DynaFile software to schedule appointments and manage accurate digital files, reducing paper usage by 67%
Top 5 Tips for Your Front Desk Medical Receptionist Resume
Showcase your knack for financials

Strong financial skills are an often overlooked strength in a healthcare setting, so highlighting yours can help set you apart. For instance, highlight the amounts of money you processed, payment methods used, and the high accuracy rates you maintained in performing insurance checks.

Put patients first

As a primarily customer-facing role, your ability to improve patients' experience is key. Show your strong customer service by including statistics about the number of patient inquiries you handled per day or the high patient satisfaction rates you maintained.

Dive into your software proficiency

Name-drop some of the software listed in the job description. For instance, show your familiarity with EHR software such as Epic Systems by mentioning that you managed over 2,000 patient records and improved record accuracy by 24%.

Spotlight your HIPAA knowledge

An in-depth knowledge of HIPAA guidelines and how to adhere to them while you manage patient records shows recruiters that you're well-trained in the role. You can spotlight this by talking about your HIPAA compliance rates.

Emphasize your multitasking ability

Show recruiters that your time management and multitasking skills are up to scratch. Talk about how you simultaneously managed incoming calls, patient check-ins, and appointment scheduling, while still making improvements in average patient wait times.
What kind of resume template should I use?
Your best bet is to go with a clean, elegant resume template with no more than two colors and a readable font, reflecting your ability to neatly organize and present data—much like you would when you collect patient records and organize appointments.
What if I don't have direct front desk medical receptionist experience?
No problem! Instead, focus on the relevant skills you've gained from your experience, whatever it may have been. For instance, show your organizational skills by highlighting how during college, you juggled a part-time job and a weekly volunteering commitment for a local charity.
Should I include my certifications?
Absolutely. While they're rarely required, if you have a certificate like the Certified Medical Administrative Assistant (CMAA), add it to your resume to stand out. Make sure to pick a resume template that lets you add a separate section for your certs.