At the heart of every business, organization, website, and ad is a secret—good copywriting! You write eye-catching, memorable lines for email newsletters, promotional ads, and landing pages to pique each reader's interest and keep them coming back to read more.
But which resume template should you use to help make your resume flow as nicely as that "About" page you just wrote the body text for? How can you hook recruiters as effectively as you engage your readers?
Don't worry! We've helped tons of writers like you, and our three copywriter resume examples will help you ensure that each word you write is a step on the path to success.
---
Copywriter Resume
Why this resume works
Copywriting is not a one-man job. To write a winning copywriter resume, prove success collaborating with different professionals such as marketers and designers to create with persuasive and compelling pieces.

You also want to demonstrate how you incorporated different tools- SEMrush, Google Analytics, etc.- to enhance the success of your work. It's the only way to persuade employers that can write copies that will convert to sales.
---
Freelance Copywriter Resume
Why this resume works
This role is about creating copies that move the targeted audience. To write a compelling freelance copywriter resume, show how well your copies converted to sales, improved engagement, and cemented the brand's online and offline presence.

This applicant's example demonstrated enhanced organic traffic and production of persuasive copies, something you want to prove in your resume.
---
Entry Level Copywriter Resume
Why this resume works
While writing your entry level copywriter resume, prove how well your previous experiences will help you succeed in your new job.

For instance, Christopher showcased proficiency in task management, keyword research and editing tools, which are instrumental for any copywriting job. To take the upper hand, you also want to prove experience using such tools to achieve your job's goals.
Related resume examples
---
Tailor Your Copywriter Resume to the Job Requirements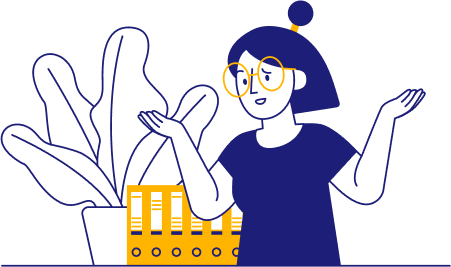 So, what does the job description actually ask for? Better yet, what skills does it want that you have? Look for that overlap and start honing your list of abilities accordingly!
You'll want to go for job skills that match a copywriter's job role instead of vague stuff that could apply to any other profession. Write out technical abilities like Trello and WordPress that other professionals might not have, which shout "Great copywriter here"!
Your soft skills are valuable, but many can be leveraged more effectively in your experience section. If you include a blend of soft and hard skills in your skills section, try grouping them together vs. mixing them up to see which looks more well-rounded.
Need some ideas?
15 popular copywriter skills
Line Editing
WordPress
Google Suite
Trello
Google Analytics
Hotjar
SEMrush
Grammarly
Copyscape
Slack
Snagit
Toggl
Asana
Buffer
Adobe InDesign

Your copywriter work experience bullet points
Nice skill lineup! Next up, recruiters want to see what you can do with your abilities. Use your work experiences to your advantage instead of just parroting whatever the job requirements say, even while tailoring your resume to the job description.
Make sure you use metrics for your accomplishments, too! Recruiters want to see how you've made a difference with your skills. How did you increase customer engagement? Did you boost retention rates or skyrocket donations for an outreach program?
Using active verbs and language helps, too. Your resume should show how enthusiastic you are about your dream job! You know better than most how just a few little details can make a huge difference:
Increased click rates show how engaging your copywriting is
ROI boosts show how you can enhance market value and profits
Improved efficiency rates demonstrate a knack for project organization and prioritization
Reduced work hours show your ability to streamline processes for your team
See what we mean?
Conducted keyword research using Google Keyword Planner to optimize online learning content, leading to a 34% increase in website traffic
Cooperated with colleagues and management through Slack, ensuring effective communication and team coordination, ultimately reducing average labor hours by 9 per week
Utilized Trello for project management, ensuring efficient workflow and timely content delivery 99% of the time
Optimized project delegation through Google Calendar and Google Docs, increasing team efficiency and boosting online feedback ratings to 4.8/5 stars
Managed social media content scheduling with Buffer, leading to a 41% increase in social media followers and engagement
9 active verbs to start your copywriter work experience bullet points
Utilized
Drove
Leveraged
Managed
Optimized
Streamlined
Overhauled
Conducted
Coordinated
3 Tips for Writing a Copywriter Resume if You're Short On Experience
Include independent experience

Not every subset of accomplishments in your experience section has to be from a paid copywriting job! You could refer to internships, relevant projects, or volunteer initiatives. As long as you have a solid impact metric that demonstrates your skill as a copywriter, you're good to go.

Hobbies and interests can work, too

If you have ample work experience with hobbies and interests that reinforce your writing abilities, consider including them if your experience section feels a bit "airy." Do you live for the next online news article? Do you run a personal blog that shows off your ability to build an audience?

Don't forget your academic awards!

If you had an incredible GPA in college or earned any academic awards related to writing contests, special assignments, or other school-related activities that tie in with copywriting, these can help fill some gaps, too.
3 Tips for Writing a Copywriter Resume if You've Got Some Experience Already
List only your most impressive jobs

While you might have worked plenty of jobs in the past that could be applied to copywriting, now's a good time to pick and choose only the best. Stick with three or four of your most relevant jobs that highlight your most high-quality writing experiences.

Consider a summary

Some ideas to get you started: summary, using reverse-chronological resume formatting, sticking with 3-4 jobs, not including irrelevant jobs or including high school education if you have a college degree, not including GPA or relevant courses, etc.

Leverage that formatting!

Reverse-chronological, of course. Be strategic in how you lay out your experience points so that they become more impressive as they approach the present day. This will show your growth and ambition throughout your career and demonstrate your promise to the company.
How do I know what keywords to use?
Revisit that job description with us! Take another look at your skills comparison notes, too. Instead of just looking for overlap, look for emphasis, just as you'd analyze in your copywriting. What's the job ad's focal point?
Should I include more visual skills like Adobe PS?
Actually, yes! While many people think of Adobe programs as visual tools for graphic designers or web developers, definitely call attention to your ability to use them. Knowing how to apply your copy after you're done writing it is important, too!
How do I spice up my experiences?
Context is a beautiful thing! If your experience section strikes you as somewhat dry, add a few extra details about why you wrote what you did—or how. Your motivations for success say a lot about why you're a particularly good hire!