As a writer, you're the creative soul behind hundreds and thousands of words that help and engage the readers. Whether you write compelling stories, how-to guides, or complex documentation, you're a wordsmith through and through.
You know the joy of writing better than anyone. However, having to succinctly summarize your strengths in a one-page resume is challenging enough to cause some serious writer's block.
We're here to give you a healthy dose of inspiration and expert tips. Our writer resume examples helped creatives like you land their dream jobs, and now, it's your turn!
---
Writer Resume
Why this resume works
Your role as a manuscript editor can add authority to your writer resume and help you to get hired ahead of everyone else. Editing skills are highly sought after by companies looking to bring on board a 360-degree content creator.

Ensure you detail your impact factor from your editing input of manuscripts and the overall publishing outcomes.
---
Technical Writer Resume
Why this resume works
The business world is very competitive, and companies are looking for ways to stay ahead of competitors. Therefore, hiring managers can easily spot a unique talent that can help with business growth by identifying and exploiting competitive opportunities.

As such, mentioning your ability to conduct competition analysis and using the insights to improve processes in your technical writer resume will boost your value.
---
Freelance Writer Resume
Why this resume works
How well do you function in a team? It doesn't matter whether it's a remote or onsite team because companies are looking for individuals who can fit into diverse teams to ensure the timely delivery of projects and the achievement of goals.

Your freelance writer resume should underscore your ability to collaborate with other cross-functional members and make impactful contributions to the outcomes.
Related resume examples
---
Write a Unique Writer Resume to Match the Job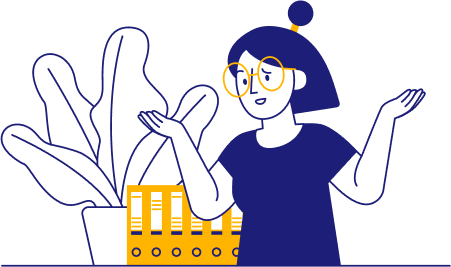 Straight-up writing isn't the only skill required for this job, and you juggle the various facets of your role with ease. From keyword research and optimization to managing various CMS and collaborating with other creatives, you've proven yourself to be not just a skilled writer, but also a marketing whiz.
In order to capture the interest of potential employers, describe your diverse skill set, and be as job-specific as possible. Steer clear of generic terms like "dedicated" or "creative," even though you embody both of those traits. Instead, read the job description carefully and include as many relevant skills as possible.
At this point in your resume, it's best to focus on your technical skills, be it software proficiencies or SEO knowledge. Your personality will have its time in the spotlight in your cover letter.
Want some inspiration?
15 popular writer skills
Google Docs
Microsoft Word
Grammarly
Asana
Technical Writing
WordPress
Google Analytics
SEO Techniques
SEMrush
Yoast SEO
Mailchimp
A/B Testing
Research Skills
Keyword Research
Social Media

Your writer work experience bullet points
As a writer, you've likely hit many brag-worthy milestones. Perhaps you've written an article that was published in the local paper, or you have a byline in an industry-leading publication, or you've authored a series of novels. No matter your achievement, this is where you can show them off.
Leverage this section to talk about your greatest accomplishments. Make the most of it by adding some metrics to really showcase your impact as a successful writer or content marketer.
Tailor it to the job—for example, if the role emphasizes all-around content creation and not just writing, talk about your editing chops or social media management, too.
Show that you can write engaging copy by discussing page reads, traffic, and bounce rates.
Express your knowledge of SEO and marketing with metrics like open rates, click-through rates, organic search traffic, or increasing subscriber counts.
Highlight that you're efficient and reliable with metrics like on-time delivery rates or reducing the need for revision through meticulous edits.
Describe the number of articles you've written, social media campaigns you've participated in, or documentation you've edited.
See what we mean?
Optimized product descriptions for SEO and clarity that resulted in a 32% decrease in bounce rate on product pages
Shortened document review cycles by 53% by implementing an automated review process in Cflow
Utilized storytelling techniques in Active Campaign email marketing, achieving a 38% rise in click-through rates
Secured top three rankings for high-competition keywords, resulting in a 44% increase in organic search traffic
9 active verbs to start your writer work experience bullet points
Authored
Utilized
Achieved
Collaborated
Boosted
Composed
Researched
Published
Optimized
3 Tips for Crafting a Writer Resume as a Beginner
Add a portfolio

Make sure to prepare a portfolio with relevant samples and link to it in your resume. If you care about the job a great deal, you could even write a short sample that's specific to the role and showcase it right at the top.

Express your versatility

You may not have a particular niche yet, so showcase your ability to adapt by mentioning specific examples, like how you've shifted from writing SEO-optimized blog posts to crafting engaging social media captions. Highlight your skill in using different platforms such as WordPress for blogs and Hootsuite for social media management.

Update your resume for each job
3 Tips for Creating a Writer Resume Once You're Experienced
Lean into your niches

Show off your extensive writing background by discussing the niches you've worked in before, be it writing documentation or financial journalism. If your experience aligns with the job you're applying for, even better—find similarities and highlight them in your resume.

Show off your impact

Talk about the impact you've had in your past roles. Perhaps your keyword optimization boosted organic traffic by 39%, or the newsletters you prepared in Mailchimp achieved higher-than-ever open rates? Mention those wins to show that your writing skills deliver powerful results.

Always be a team player

Writing may feel like a lonely job, but the ability to cooperate across departments and teams is crucial. Mention working with editors, graphic designers, marketers, and junior colleagues to deliver high-quality copy.
Which soft skills should I include?
It's best to spotlight your technical skills instead. However, highlight your interpersonal skills in your work experience bullet points and your cover letter by discussing cross-departmental collaboration and working directly with clients.
Should I include a career objective?
A career objective or summary can be effective, but only if you use it to highlight why you're the right writer for the role. Mention the company by name and tie it to the job description to make an impression.
Should I include writing samples if they're not relevant to the job?
Yes, you should still give the hiring manager a taste of your writing so that they can see your skills in action. Alternatively, you can prepare a tailored sample for that particular company, but don't go overboard—you may still be asked to complete a writing test during the recruitment process.