Marketing materials, social media posts, web copy—you're excellent at promoting your company's services and products across multiple channels. You might even create cool product demos, promos, or FAQ videos to engage your audience with a friendly face.
But you might not feel as confident when it comes to formatting your resume. How do you organize everything and make your own personal content pop?
Well, you don't need to worry! Take inspiration from these five content creator resume examples and advice that we've developed over years of helping content creators like you.
---
Content Creator Resume
---
Content Creator 2 Resume
---
Content Creator 3 Resume
---
Content Creator 4 Resume
---
Content Creator 5 Resume
---
What Matters Most: Your Skills Section & Professional Experience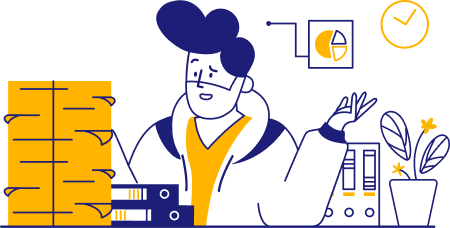 As a content creator, you zero in on a product or service's most unique and engaging selling points, and you'll want to do the same with your skill set. Recruiters want to see what you can do that others can't.
Remember, "generic" is your biggest nemesis! You want to stand out above the competition just like your skillfully-crafted content does, so pick extremely specific and relevant skills to highlight.
Be as technical as you can while avoiding any subjective skills. Take this opportunity to show how you go above and beyond the basics with snazzy stuff like KPIs and Drupal.
9 best content creator skills
SEO
Google Analytics
Paid Advertising
Adobe Premiere
Adobe After Effects
Product Photography
Drupal
Feedback Integration
Hootsuite
Sample content creator work experience bullet points
Your skills list was just the beginning! Your experience as a content creator is the main event, so give it center stage.
Recruiters want to see a clear connection between your abilities and how you use them to achieve results. Include a variety of examples (from engagement boosts to software optimization) so that your accomplishments are well-rounded.
Your job role is results-driven, so provide quantifiable data proving your efficacy. Mention how you boosted viewer retention or improved customer ratings. By measuring your impact, recruiters are more likely to take you seriously.
Check out these samples:
Worked with social media manager to boost lead generation creating 3 funnels, resulting in 9% increase in contact form submissions
Achieved 67 WPM, responding to chats within 44 seconds or less on average, improving customer feedback by 13%
Analyzed media inquiries and built strategy for addressing customer issues within 2 hours of posting
Navigated 6+ social media platforms, posting and engaging with content to increase followers by 22% within a year
Top 5 Tips For Your Content Creator Resume
Optimize your objective statement

If you don't have much experience yet, you can use an objective statement to outline qualities that show desirability but don't quite belong in your skills section. Just ensure you include fresh and highly relevant info!

Pull in all the experience

Not every chapter of your content management experience has to be an official job. If you have limited work history, don't be afraid to include college projects or internships that utilize relevant skills like paid advertising and social media strategies.

Consider the context

If you're wrestling with repetitive metrics and want to spice things up a bit, think of various situations where you applied your content creation prowess. What content or engagement goals did you achieve, and why?

Don't feel pressured to fill the page

Cap your resume at one page, or shorter! You don't have to fill the whole page to look credible. Instead, focus on providing the best and most valuable points that maximize your credibility as a content creator.

Break down broader skill sets

While you work with entire software suites such as Adobe or Microsoft, instead of listing the entire suite, specifically reference the programs most relevant to your niche and the type of content you work with.
What template do I use?
Try our resume templates and see which one makes you look even stronger. As a general rule, give your customer experience and content design accomplishments the main focus. Including personal info and skills in a side column can also make your history look more solid.
I'm still not confident about my limited experience. What do I do?
Just go for it! List any college projects that depended on your content creation for success. Include internships or volunteer projects that utilized your social media ninja skills.
Can I use cool fonts?
Stick with clear, professional fonts for your resume. Pick your favorite classics—but above all, ensure your resume is super easy and fast to read. Recruiters don't have much time, so avoid anything too kooky!