Looking good! You're a ninja when it comes to staying on top of current cultural and news trends, sharing super relevant links, and creating dazzling content. You're great at assessing marketing insights to see what works and improve viewer engagement, too.
But how do you make your resume look uber-professional and just as snazzy? How do you manage details like layout and tone?
No need to worry: I've got years of experience advising people on various forms of content marketing under my belt. Use these tips and tricks, plus 3 resume examples for guidance!
---
Social Media Influencer Resume
---
Modern Social Media Influencer Resume
---
Professional Social Media Influencer Resume
---
What Matters Most: Your Skills & Work History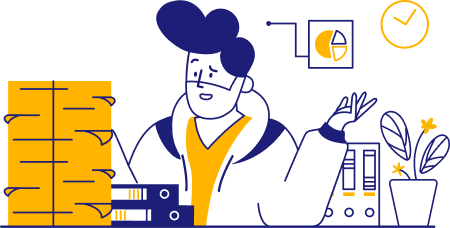 As I'm sure you can imagine, skills are super relevant for a stellar resume: Recruiters need a quick list that shows exactly what you know about engaging with your audience.
When deciding what to include in your skills section, consider the end results you strive for. What software do you use to grab your audience's attention? How do you keep that attention and spread your message?
Your skills should be highly specific, and always relevant to your profession. Avoid generic terms like "communication" and hone your edge:
9 Most Popular Social Media Influencer Skills
Copywriting
Digital Marketing
Photoshop
Campaign Organization
KPI Tracking
Brand Strategy
Viewer Engagement
Hootsuite
Instagram Insights
Sample Social Media Influencer Work Experience Bullet Points
Your impressive skill set is bound to leave recruiters wanting to know more: How did you leverage those abilities to achieve impressive milestones? What type of strategy did you use to boost your follower count? How did you make sure you provided your audience with the hottest news?
Make sure you back up your accomplishments with metrics. Recruiters don't just want to know about how you skyrocketed engagement–they want to know what kind of impact you had.
So, bring in the metrics! I'm talking follower counts, engagement rates, and increases in revenue. Basically, any quantifiable data that measures the difference you made.
Here are some good samples:
Utilized automated reporting in Google Sheets on social media KPIs for executive leadership, saving 14+ manual work hours per month
Crafted compelling content using Photoshop, resulting in over 8K likes, comments, and shares
Expanded social media lead generation by 27%, amassing $245K+ in revenue through regular engagement with customers, followers, and other influencers
Engaged with 112+ comments per video to increase the rate of subscribers by 16%
Executed global social media strategy across 1.1M followers on LinkedIn, Twitter, and Facebook
Top 5 Tips For Your Social Media Influencer Resume
Be choosy with your template

Go for a template that shows a bit of personality with some cool block elements that categorize your personal info, education, and skills. Use a pop of color for visual interest if you want, but don't use anything too distracting.

Mention your certifications

If you have any relevant certifications, like "Advanced Social Media Strategy Certification" or "Meta Social Media Marketing Professional," then make sure those are on your resume! Your skills make you look good, but prior certifications make you look great.

Reflect the right tone

Just as you'd read and analyze your target audience before planning out a social media campaign or setting a style guide for engagement, refer to the job description to get a feel for tone. Write your resume in a way that reflects it!

Get creative with context

If you feel like your metrics are getting a bit too dry to really show off your expertise, add a tiny bit of backstory. State how or why you improved customer engagement or increased revenue.

Education and awards rock, too

Your education and any relevant, official achievements you made while pursuing your degree should make an appearance, too. Just about anything that can boost your credibility concisely should be there!
Frequently Asked Questions
How long should my resume be?

You already know from experience that brevity + value = optimal engagement! Apply that same principle to your resume. Your resume must stay at or under one page in length. Any longer than that, and you'll lose recruiters' attention.

What about fonts?

As an influencer and social media content creator, you're probably already wondering what kind of fonts will make your resume shine the brightest. And while creativity is awesome, keep things understated on your resume. Use readable, clear fonts!

Career objective: Yes or no?

If you're a new graduate or just switching over from another career, a resume objective statement can be a great way for you to give a snapshot of your qualifications. Think of your objective as that little teaser Tweet that will motivate the reader to click and learn more!