Who's your company's target audience? What's currently trending? And most of all, how can you build a social media marketing strategy around this key info and create content that will benefit your brand?
As a social media strategist, you already know how to answer all those questions and more—but you might still feel unsure about your resume's content and layout.
Don't worry, I can help. I've used years of experience to build three resume samples and advice for people in your field to help you start your brand's next social media craze!
---
Social Media Strategist Resume
---
Professional Social Media Strategist Resume
---
Formal Social Media Strategist Resume
Related resume examples
---
What Matters Most: Your Skills & Work History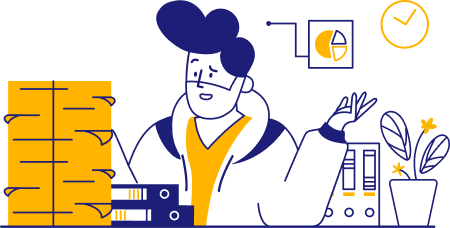 It's time to show off those social media skills! You need a lot of agility and a hefty toolbox to stay on top of the hottest trends and keep a brand's engagement current, so tell recruiters what's in that toolbox.
While you may be inclined to think of soft skills since your role focuses heavily on engaging with people online, try to lean more technical. List the specific tools you use to engage with viewers and analyze data.
Avoid any vague or generic skills! Stay highly specific and make sure anything you list is extremely relevant to the social media strategist role:
9 most popular social media strategist skills
Sprout Social
Hootsuite
Google Analytics
Google Sheets
Adobe Photoshop
SEO
Paid Advertising
Instagram Reels
Twitter Posts
Sample social media strategist work experience bullet points
Your skills are a great starting point, but recruiters want to see how you've run with them to create success! You work experience section is the "display area" for all the achievements that demonstrate your prowess as a social media strategist.
Each experience bullet point should give examples of how effective you are at using your skills to better your work environment. Talk about when you boosted views or transformed an ad campaign for improved results.
And make sure you always back up your experience points with quantifiable data. Recruiters want to see measurements of your success in numbers, rates, and percentages:
Used Photoshop and Hootsuite to unify branding across Facebook, Twitter, Instagram, and YouTube, growing combined follower count from 526 to 3.1K
Implemented a paid acquisition strategy on Instagram by partnering with influencers, leading to an ROI of 22% for every dollar spent
Proactively recommended new platforms and media strategies, growing TikTok from 0 to 11K followers in just 6 months
Implemented customer inquiry page on Facebook and responded to followers' messages within 1 day on average, resulting in a 14% increase in positive feedback
Top 5 Tips For Your Social Media Strategist Resume
Pick a sleek template

While you should try out several templates, you'll ultimately want to go with the one that highlights your biggest selling points. Usually, that's your experience—but if your social media management or strategy development skills are extra impressive, give them their own column.

Use diverse examples

Redundancy is never good. Recruiters won't spend long skimming your resume, so make sure each example of your experience is fresh and engaging. Reference a variety of campaigns, projects, and social media platforms.

Avoid visual distractions

You probably already know this from creating awesome social media posts, but: The information is most important! Of course your resume should look good, but no color or font choice should distract from the message: "My qualifications are awesome. Call me!"

Consider a cover letter

If you're having trouble stopping yourself before an experience point gets too long-winded, you might want to set that snippet aside for your cover letter. That letter is the perfect place to tell a more detailed story about your branding impact!

Metrics really are a must

And don't you forget it! Accomplishments without quantifying data can sound downright weak. Don't allow that to happen when just a few relevant numbers will take your branding outreach and engagement-boosting achievements from "cool" to "incredible".
Frequently Asked Questions
How long can my resume be?

Keep your resume as streamlined as your social media ads! Don't go over one page because anything on the second page is likely to be ignored. A recruiter might even push your two-page resume aside entirely once they spot a shorter one that will take less time to read!

Do I include references on my resume?

Not on your resume, no. But you can include a professional letter of recommendation or two along with your resume: They can reinforce your credibility and strengthen your social media strategist application as a whole.

Where should my contact info go?

While this ultimately depends on your layout choice, pay close attention to how easy it is for readers to remember you. You want recruiters to be able to see your name and info at a glance. Again: Remember how parallel this is to your social media strategies!