As a coach, you've seen young sports fans become professional athletes and budding teams go on to win challenging matches. You know what it takes to run a successful sports team, from scouting new players to analyzing each match and finding new ways to beat the opponent.
You've got your mind set on winning, but do you know how to craft a resume that helps you score your next job? Don't worry—we do.
Just like you've directed countless players to achieve success, we're here to guide you toward yours. With our coaching resume examples and tips, you'll land interviews with greater ease.
---
Coaching Resume
Why this resume works
When you decide to go for a coaching role, your winning numbers and all-around hockey skills must bear witness to your capabilities. Your junior and assistant coach roles should serve as stepping stones to the big arena.

Drafters expect to see your number of wins against top-flight opponents, proof of team and individual development, and the general improvement of a winning culture in your coaching resume.
---
Basketball Coach Resume
Why this resume works
Your coaching skills do not start and end with on-field performance. Your off-field impact on players' development into all-rounded individuals plays a significant role in landing your next job.

Include your improved win rates, team and individual tactical development, and championships won, as well as off-field achievements such as improved GPA for the team in your basketball coach resume.
---
Soccer Coach Resume
Why this resume works
Soccer is a game of numbers, and the more wins you have under your belt, the more the teams would want to have you on their side. Your winning record and the strategies to achieve such stellar success will make you every club's dream coach.

As much as you would want to emphasize your win statistics, ensure that your soccer coach resume also highlights your understanding and use of modern technology to deliver sustainable on and off-field success.
Related resume examples
---
Tailor Your Coaching Resume to Match the Job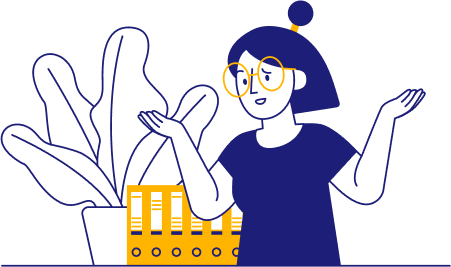 Coaching a sports team calls for a plethora of skills, and that's regardless of the exact sport. Whether you're an expert in hockey, golf, or football, you're not just a pro at the game, but also at managing people.
Make the skills section shine by being highly specific. Update it for each job you apply to, swapping skills in and out depending on the job description.
Talk about the specific coaching techniques you're familiar with, your strategic thinking, and your team management abilities. Don't forget to throw in some of the most important software that helps you analyze your teams' plays or scout for new members.
Need some ideas?
15 popular coaching skills
FastDraw
RinkNet
Sportscode
Scouting
Player Analysis
TeamSnap
CoachThem
Instat
Strategy Development
Sports Science
Hudl
Injury Prevention
Wyscout
Player Motivation
Recovery Strategies

Your coaching work experience bullet points
Few jobs are as based on achievements as being a coach. They're the obvious thing to talk about in your work experience bullet points, which is great news—you can skip the day-to-day and focus on the things you're most proud of.
Use metrics to strengthen your accomplishments, and give them more gravity by utilizing active verbs.
Make sure to pick out a good spread of achievements. While your win rates and major victories are definitely must-haves, try to talk about each aspect of your role, from performance feedback to strategy development.
Discuss improvements in win rates, any major championships you've led your teams to or boosts in scores per match.
Highlight your team leadership by talking about the number of players you've coached. If any of them went on to play in regional or national leagues, put that metric front and center.
Emphasize your game analysis with metrics such as reduced penalties, increased goal numbers, or improvements in pass accuracy.
You can also talk about collaborating with other coaches, talking with the media, or growing your team's social media following.
See what we mean?
Analyzed opponents' tactics using Nacsport to increase team win percentage by 41% in 3 seasons
Simplified play analytics using Tableau, resulting in a 47% increase in free-throw accuracy
Coached 3 players who received college scholarships and helped improve team scoring average by 17% through individual skill development backed by Synergy Sports
Implemented injury-prevention tactics from FIFA 11+, leading to a 56% decrease in player injuries
9 active verbs to start your coaching work experience bullet points
Implemented
Spearheaded
Improved
Coached
Guided
Mentored
Boosted
Achieved
Led
3 Tips for Writing a Coaching Resume as a Beginner Coach
Express your love of the game

Your coaching experience may still be limited, but your love for the game and experience as a player are just as important. Discuss your past victories, how you meshed with the rest of the crew, and being a captain on successful teams, whether in high school or in a professional setting.

Don't forget your certifications

In most places around the globe, being a professional coach means having some education and certifications. Pick a resume template that adequately displays your credentials, be it a bachelor's in sports science or your coaching license.

Highlight your people skills

Whether you have a prior background in coaching or not, your ability to work with people and help them become the best versions of themselves is crucial. Use your work experience bullet points to talk about things like performance appraisals, motivation techniques, conflict resolution, and stakeholder management.
3 Tips for Writing a Coaching Resume if You're a Seasoned Coach
Talk about your recruiting skills

Finding promising talent for your team is one of the things that makes you a standout coach. Use your work experience section to talk about the players you've scouted, and don't forget to mention how this affected the team, such as improving win rates or moving up in the local league.

Put your team front and center

Your teams' successes are your greatest achievements, so let your team take center stage in your resume. You can do this by talking about winning championships but also by showing that you've built an effective team of players by maximizing retention rates or helping players advance to the next level.

Discuss financial management

Away games, equipment, renting pitches, and other various logistic expenses tend to add up. Talk about the way you've handled various budgets, struck better deals for equipment, and saved money.
How to express strong leadership skills?
Use your work experience bullet points for this. You can talk about individual coaching and improving each player separately through personal performance appraisals, but also building solid teams with group exercises.
Should I include any software in my resume?
Yes! The days of only needing a blackboard are over—you have a lot of useful software to help your team advance. Read the job description carefully and make sure to include the most popular options, such as Huddl, Catapult Sports, or TacticalPad.
Do I need to include references or testimonials?
You can, but these usually come in handy later on, during the interview. For now, focus on the size and success of the teams you've managed and use your resume to discuss your knowledge of the sport.