Whether working to improve medical practices and technology or looking for innovative new ways to protect local ecosystems, your fine-tuned biology skills serve you well. You handle environmental studies, research, samples, and data—often down to the cellular level!
But which resume template will allow you to show off such specialized and precise skills in a solid resume? What do recruiters need to see to get a solid idea of what you can accomplish?
Don't worry: We've spent years helping people in biology, medicine, and many other scientific fields. Try our three biology resume examples for inspiration on how to lay out your own qualifications.
---
Biology Resume
Why this resume works
Shape your biology resume strategically to present yourself as the right candidate. Focus on qualifications and experiences that directly match the expectations outlined in the job ad.

Is the company looking for a background in microarray or research on the microbiome? Then, use your space to record similar experiences from your career.
---
Biology Major Resume
Why this resume works
Following James' lead, let your biology major resume speak to what you can do, even if that experience isn't directly related to the job you're seeking.

Use the career objective to demonstrate a clear understanding of the prospective employer's needs and how your background in biology projects can still apply to handling projects and improving the end-user experience in this role.
---
Biology No Experience Resume
Why this resume works
Your biology no experience resume should reflect how you plan to transfer your previous research, scientific, and data management skills to the new role.

Highlight and quantify how your skills in things like electron microscopy and molecular dynamics simulations along with your growing knowledge were instrumental in previous team research projects.
Related resume examples
---
Adjust Your Biology Resume for the Job Description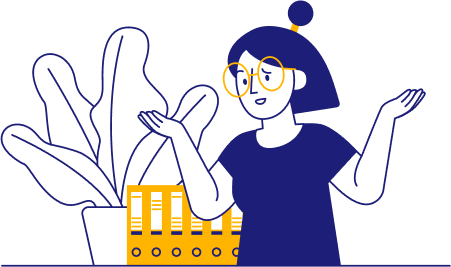 Each job in biology is different, so you'll want to show the reader that you want that position. Tailor your skills, passions, and experiences to align with the specific job description you're applying to. Don't start talking medicine if you're applying for an ecosystem-focused job at a National Park!
Your main goal is to use your biology resume to exhibit skills you have that the employer highlights in their job ad. Do they emphasize sample studies, which you have a knack for? Do they value an eye for detail like yours?
Here are some biology skill ideas:
15 popular biology skills
Electron Microscopy
Data Management
Conservation Plans
Apoptosis Detection
Confocal Microscopy
Cell Sorting
Biodiversity Mapping
Sample Tracking
DNA Microarray
R/Bioconductor
QGIS
ImageJ/Fiji
Research Planning
Data Presentation
Confocal Microscope

Your biology work experience bullet points
While you always want to keep the job description handy for reference during your resume-building process, you don't want just to repeat it! Leverage success stories and accomplishments that show you're aligned with the job instead of just saying so.
Don't forget to use active verbs and language, too, to show that you really want the job and can bring the energy it takes to get things done.
You also need metrics. Quantifiable data shows that you can create measurably successful results. Including metrics also demonstrates a methodical, precise approach that aligns with a biologist's work environment.
Reduced error rates show your precision on the job
Reduced work hours demonstrate efficiency, both individually and in a team setting
Personal ratings lend credibility to your communication skills and good performance
Percentages can show how you've improved ups and downs in environmental factors
See what we're talking about?
Collaborated with environmental scientists to integrate research findings into conservation planning efforts, contributing to revised regulations that led to a 38% decrease in water pollution levels
Utilized Systems Biology Software to analyze and interpret complex data sets, enhancing data visualization for team members and reducing the team's work hours by an average of 9 per week
Coordinated with sales team to understand infographics and displays to promote ongoing sales with a detailed eye, leading to a 14% revenue increase
Investigated microbial contamination issues in manufacturing processes, utilizing DNA Microarray technology to identify contaminating species with 98% accuracy and earning a personal rating of 4.9/5 stars
Participated in the development of protocols for testing medical equipment using LabWare LIMS, which resulted in a 21% reduction in testing time per device
9 active verbs to start your biology work experience bullet points
Collaborated
Investivated
Developed
Restored
Coordinated
Participated
Analyzed
Utilized
Oversaw
3 Tips for Writing a Biology Resume Without Much Experience
See how an objective looks

A resume objective can be your secret ingredient if you've recently joined the field of biology. Since you don't have as much work experience as some other candidates, briefly state why you want the job and how you're qualified for it. Toss in a few skills like "Electron Microscopy and "Cell Sorting" while reaching out to the company.

Don't forget your internships!

If you completed any relevant biology, medical, or other scientific internships that connect with your dream job, feel free to include these in your resume! They're still experiences that helped you build qualifying skills to advance your career as a biologist.

Academic awards count, too

What was that super-high GPA again? Did you make the Dean's List or earn any certificates for your outstanding performance while earning that Bachelors in Biology? Just like with your internships, these little tidbits count if they relate to your field!
3 Tips for Writing a Biology Resume if You've Got Some Experience By Now
Nix anything unrelated

Now that you've gone through several job roles that utilized your biology prowess, you can afford to hand-pick the best experiences to present. Stick with only the most relevant and impressive jobs you've had! (And use only the best experience points from each one.)

Leverage that formatting!

Reverse-chronological formatting is your new best friend. Arrange your job history to display increasingly complex and eye-catching achievements as it approaches the present day. There's no better way to demonstrate your determination to advance your career!

Include only the most relevant education

You don't need to include high school education or older degrees on your resume by now. Only put down your most advanced degree. You can include external courses or certifications, though, such as an OSHA Lab Safety Certificate.
What tone should I write in?
Revisit that job description and swing by the company's website to get an idea of what their company culture and work environment are like. Do they inject any bits of humor into the job ad? Are they earnest about their mission to overcome an invasive species problem? Match whatever tone they use.
Which skills should I focus on?
Your skills will depend, once again, on what the job requirements say. Do they emphasize microscopic-level analysis? Are they particularly concerned with data quality and management? Find "categories" of skills they need, and give super-specific examples of your own matching abilities.
Which template do I use?
Just as you arrange field data in a way that other members of your biology team will be able to analyze efficiently, you'll want to pick a resume template that makes your qualifications look organized and tidy. Also, place your most impressive points in the spotlight, whether those are your skills or experiences.