Doctors accomplish so much, it's hard to keep track of everything—but you're excellent at staying on top of all the patient examinations, prescriptions, and treatment plans that fall under your individual job description. Patient advocacy, communication with concerned family members, and patient documentation are also key parts of your day.
But how do you make yourself stand out amidst other job candidates in the vast and impressive medical field? What is the ideal resume template for you?
Don't get stressed out. We have years of experience in helping doctors land their dream jobs. We've put together three doctor resume examples to help you out, along with some handy resume tips to give you a head start!
---
Doctor Resume
Why this resume works
A perfect doctor resume should clearly demonstrate your role in patient care. Let there be a clear indication of improved patient outcomes, accurate diagnoses, satisfaction rates and treatment plans.
You also want to show the extra mile you have gone in your career.

For instance, in this resume, Alexander proves how he went out of his way to implement remote consultations and delivery of services to patients.
---
Physician Resume
Why this resume works
To create a good first impression, ensure your physician resume speaks of you as a passionate professional with a strong commitment to patient-centered care and clinical excellence. Don't forget to prove your proficiency in utilizing advanced medical technologies such as Amwell and VisualDx to enhance accurate diagnoses and effective treatment plans.

Be aware that mentioning measurable accomplishments makes your resume an attractive option for the recruiter.
---
Medical Doctor Resume
Why this resume works
You have a proven track in performance from your past roles, and that's a good thing for your medical doctor resume. However, you must do more to impress recruiters and beat other candidates. One of the things you can harness is the leadership roles that put you in front of people and processes.

A perfect example is how you oversaw a department's transition to Cerner Millennium EHR, witnessing staff performance improvement by 14 percent.
Related resume examples
---
Shape Your Doctor Resume Around the Job Description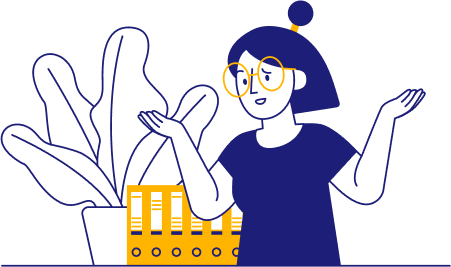 There's a special recipe for the perfect resume skills list: What the job description calls for + whichever of those abilities you have! Recruiters should immediately see that you've paid attention to the job requirements, just as you'd listen attentively to your patients' needs.
You should also be as technical as possible when you list your skills, naming software and industry-specific practices like treatment plans. Save most of your soft skills for your work experience section where they'll provide valuable context for your hard skills.
Need some ideas for standout medical skills?
15 popular doctor skills
Doxy.me
Patient Assessment
Treatment Planning
Patient Advocacy
Epic
Medisoft Software
Cerner Millennium EHR
Dragon Medical
Doximity
Isabel
OsiriX MD
PACS
VisualDx
Current Health
Active Listening

Your doctor work experience bullet points
Now, while it's crucial to pay close attention to the job description, you don't want to just echo back whatever it says. Look deeper for opportunities to take keywords and phrases like "oncology" or "care plan adjustments" and use them as springboards for your medical success stories.
When did you use your proficiency for Doxy.me to expand your clinic's reach to patients who lacked transportation? How did your organizational skills help you reduce errors and increase patient satisfaction rates?
Always use active verbs and language in your experience points to demonstrate your energetic attitude towards patient wellness. And provide metrics, too. Quantifiable data that measures your impact takes your stories from the exam room from "good" to "great"!
Reduced turnover rates demonstrate your ability to work well with others
Labor hours saved for your medical staff show your critical thinking and efficiency
Improved patient satisfaction rates indicate quality care and a good bedside manner
ROI improvements highlight your clarity and advanced grasp of optimization
See what we mean?
Performed 202+ surgical procedures using Da Vinci Robotic Surgical System with a 99% success rate
Oversaw the department's transition to Cerner Millennium EHR, leading to a 14% increase in staff productivity
Ran Epocrates for evidence-based drug information, enhancing the safety and effectiveness of prescription practices by 53% and elevating Google Reviews to 4.9/5 stars
Utilized VisualDx for accurate and rapid diagnosis, which improved patient care quality and reduced time-to-diagnose by 8 weekly hours on average
9 active verbs to start your doctor work experience bullet points
Diagnosed
Led
Utilized
Oversaw
Performed
Assisted
Developed
Overhauled
Streamlined
3 Tips for Writing a Doctor Resume if You Don't Have Much Experience
Try a career objective

Resume objectives can help you give recruiters a preview of why they should hire you. Share why you want the job, connect with the medical facility's values to show that they want you to have the job, and quickly lay out some qualifying traits.

Share any outstanding academic achievements

Medical school is tough! If you have a great GPA or any notable academic awards to share, don't hide them away. Academic success is a great way to make up for lack of field experience.

Mention relevant projects

If you're looking for more high-quality materials to bulk up your resume, see if you've worked on any relevant projects that add to your credibility. These can be school projects, volunteer initiatives, or internships.
3 Tips for Writing a Doctor Resume if You've Got Some Experience By Now
List the best and leave out the rest

By this point in the game, if you have plenty of experience as a doctor, you'll want to narrow things down! Identify which three or four jobs are the most impressive, and just stick with those to keep your resume from looking crowded.

The same goes for education

We feel pretty safe telling you to leave out your high school education by now! When you've had experiences with high-quality metrics and context that speak for themselves, you're probably all set with just your highest level of education.

Leverage that formatting

With such an array of experience points to share, use reverse-chronological formatting to really highlight your career advancement. That hospital you've got your eye on is way more likely to hire you if they can see a clear trend of growth and ambition moving forward!
What metrics are best?
You want metrics that quantify your impact, and you want a variety of them! It can be tough, but make sure not every metric you include is a percentage. Budget savings, online ratings, and employee or patient feedback might help spice things up.
What about certifications?
Music to our ears! If you have a Doctor of Optometry (O.D.) or a Doctor of Pharmacy (PharmD) certification, let it show! If you have several, let them have their own section in a side column to stand out better.
How do I stand out to the individual employer?
Good question. By revisiting the job description and the clinic's website, you can find a wealth of details to reflect back in your resume. What keywords do they use? Do they prefer a high-tech feel or a warmer, family-geared type of culture? Tweak the tone of your resume accordingly!