You perform all kinds of tasks as a licensed clinician or physician assistant (PA), taking care of everything from basic medical procedures under the supervision of a doctor. You might help patients in a variety of settings (including homes and hospice facilities) and specialize in something like injury care or dermatology.
But how do you make your resume look as well put-together as you are when you respond to each patient's unique and changing needs? What skills should you include to show your ability to provide holistic care?
Don't stress yourself out—we've helped many medical professionals over the years, and our three physician assistant resume examples and resume tips can help you settle into your role, too!
---
Physician Assistant Resume
Why this resume works
Your exemplary performance in a real-world clinical setting will place you ahead of your competitors if you can show achievements backed by skills acquired in your line of duty.

While everyone will highlight generic achievements, let your physician assistant resume go a notch higher to detail measurable input to help physicians deliver excellent care and reinforce patient access to services with improved outcomes.
---
Physician Assistant New Grad Resume
Why this resume works
You may not have senior-level clinical experience, but you can use your roles as an intern and a researcher to demonstrate your administration, communication, and innovative skills to a would-be employer.

Make a strong case for your transferable skills, such as attending to patients on time, improving outcomes, innovating a program to support better care for critically ill patients, and streamlining health records in your physician assistant new grad resume.
---
Dermatology Physician Assistant Resume
Why this resume works
A track record of achievements that highlight your understanding of dermatology technologies and the application of such knowledge to deliver exceptional services to patients will give you a deserved advantage.

The secret for your dermatology physician assistant resume to be irresistible lies in detailing your numbers in problems solved, patients served, and individual initiatives to automate processes to save time, and support teamwork.
Related resume examples
---
Tailor Your Physician Assistant Resume to the Job Requirements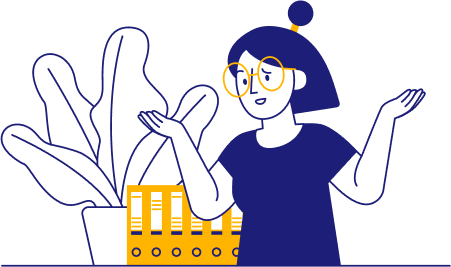 As you can see from our resume examples, different niches beneath the umbrella of physician assistance can (and should!) significantly affect your resume's build. You don't want to over-emphasize your general, preventative healthcare skills while applying for a dermatology physician assistant role.
How clerical vs. clinical is the job you're applying for? Does the job description mention more hands-on stuff like blood drawing and X-rays, or does it focus more on patient records and related programs like Doxy.me and Epic?
Basically: Find what the job description seeks, fill in those gaps whenever your skills match, and you'll have a nice-looking skills list! You can also look more organized by grouping similar skills together.
Need some inspiration?
15 best physician assistant skills
Doxy.me
X-rays
Sample Collection
Patient Records
Surescripts
DynaMed
Holistic Diagnosis
RxNT
Patient Education
Preventative Care
DermLite
Laboratory Reports
Attention to Detail
Nextech
Injury Care

Your physician assistant work experience bullet points
Those skills are looking good! But don't make the mistake of assuming that repeating points from the job requirements will be enough to set them off. Go beyond copying job duties that are already listed and leverage your past achievements in your favor instead.
You need strong bullet points that streamline powerful qualifying experiences from your job history, whether those jobs are related to physician assistant roles or not. Highlight your successes with active language and verbs that show the positive impact you left.
And measure that impact, too! Use quantifiable data as metrics for your successful experiences to turn stories into qualifications:
Use improved recovery percentages
Mention increased patient satisfaction rates
Talk about reduced labor hours
Share how many dollars you saved by organizing medical supplies
See what we mean?
Decreased patient wait times by an average of 8 minutes through streamlined scheduling and supporting admin work
Integrated VisualDx into patient skin analysis, resulting in a 24% increase in accurate diagnoses
Helped community members navigate healthcare systems and schedule appointments, boosting care access feedback ratings to 4.9/5 stars
Recommended HealthKit for homecare routines, which resulted in a 29% decrease in hospital basic checks like blood sugar and pressure
9 active verbs to start your physician assistant work experience bullet points
Recommended
Spearheaded
Educated
Administered
Improved
Streamlined
Integrated
Decreased
Ensured
3 Tips for Writing a Physician Assistant Resume With Limited Experience
Find the overlap!

Don't sweat it if you don't have tons of previous experience that relates directly to physician assistance. Everyone has to start somewhere, and you can start by looking for job requirements that prior roles fulfilled. Think of how customer service translates to bedside manner or how food inventory monitoring taught you how to maintain the medical supply closet.

Emphasize additional education

If you had an awesome GPA in a relevant degree (like a Bachelor's in Physician Assistant Studies), share it! If you took additional classes or earned a state Physician Assistant License, list those too.

Reference internships or projects

Some applicants don't have any work experience in the medical field whatsoever—if that's you, think of any other stuff like internships or projects that relate to duties or roles you'd handle as a physician assistant! Did you ever lead a database project in college or volunteer in a nursing home?
3 Tips for Writing a Physician Assistant Resume if You Already Have Some Experience
Leverage reverse-chronological order

Now that you've already got some snazzy physician assistant experiences under your belt, lay them out in reverse-chronological order so that your best achievements sit at the top of the resume. The recruiter will read them first and want more!

Opt for a summary over an objective

If you feel your resume would benefit from a little intro to tie everything together, go for a resume summary instead of a resume objective. Share a few details of how you're already qualified to work as an excellent physician assistant—just don't repeat yourself!

Limit yourself to just a few jobs

While it might be tempting to share every relevant job you've ever worked, less is more! It's better to stick with just 3-4 jobs and demonstrate depth of knowledge within each role. You can always discuss more in a cover letter or interview.
No, I'm really nervous about my lack of experience. What do I do?
You'll do fine! If your resume page still feels sparse after adding your personal info, education, skills, and experiences, you can still add more. Try adding relevant hobbies & interests, and projects that bolster your ability to work in medical assistance.
What kinds of certifications should I list?
Don't leave out basics like your state's Physician Assistant License, but don't limit yourself either! If you have specialty certifications in niches like Cardiovascular & Thoracic Surgery or Hospice Care, include them.
Do I need an objective or summary at all?
Maybe not! If you have enough qualifying experiences and a notable job history that already aligns with the physician assistant role, there's no need to rehash things. If your EMR software prowess and contributions to excellent patient recovery rates speak for themselves, let them!