You perform a wide range of tasks that keep things running smoothly from the front desk to the operating room. You keep track of patient records, prepare tools and examination rooms before procedures, and take care of general stuff like blood drawing and taking patients' vitals.
But how can you tell what information is vital for a good resume? How do you keep everything as up-to-date as your patient records?
Don't sweat it! We've helped tons of medical assistants before, and we have three experienced medical assistant resume templates that you can use to get yourself on the fast track to success!
---
Experienced Medical Assistant Resume
---
Formal Experienced Medical Assistant Resume
---
Elegant Experienced Medical Assistant Resume
Related resume examples
---
What Matters Most: Your Skills & Work Experience Sections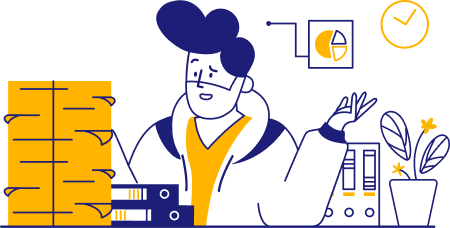 You've got a lot of ground to cover as a medical assistant, so recruiters need to see a hefty lineup of profession-related skills! Try to avoid anything too generalized here and stick with abilities that enhance your functionality in the medical setting.
That means focusing on skills like Electronic Medical Records (EMR) instead of just "data entry". Being specific, both in your profession and in the skills themselves, is worth it!
Specify things like "patient care" instead of "interpersonal skills" and refer to "HIPAA" and "OSHA" instead of "safety regulations. Recruiters should be able to glance at your skills list and infer what you do.
9 top experienced medical assistant skills
Phlebotomy
OSHA
Cerner
MS Excel
Google Sheets
Patient Assessment
Patient Vitals
Tool Preparation
HIPAA
Sample experienced medical assistant work experience bullet points
When you have plenty of experiences, you'll be able to pick only the best to show recruiters how qualified you are as a medical assistant!
If you needed to include more universal skills on your resume, like Google or Microsoft tools, use your experience to give them job-specific context now. Describe the positive impact you had within your field with the tools at hand.
And make sure that impact comes with metrics that give your accomplishments substance! Use quantifiable data like improvement percentages or error reduction rates to show your success as an experienced medical assistant.
Here are some samples:
Managed phone calls in accordance with policy and service expectations for 91% of customers on the phone and in the clinic, earning a personal rating of 89%
Identified and followed through on 97% of prior authorizations, referrals, and medication refills, earning a personal employee rating of 4.8/5 stars
Reduced excess spending by 11% by ordering 83% of the lab, x-ray, and medical supplies electronically
Verified 99% of patient information by interviewing patients, reviewing their medical history, and confirming the purpose of their visit, reducing error rates by 9%
Top 5 Tips for Your Experienced Medical Assistant Resume
Show depth of knowledge

One of many reasons we strongly emphasize the idea of being specific on your resume is that fine-tuned skills and experiences show that you've really learned your stuff. More generalized examples might seem like they encompass more of your qualifications, but it's better to zero in on your top few niche qualifications.

Streamline your sections

Our three experienced medical assistant resume examples could all work, but make sure you set off your favorite one by keeping your information concise. It's easy to start "chatting" about that one patient you really connected with, but you need to present punchy, effective information points.

Highlight any specialties

Are you especially awesome at Radiology? Phlebotomy? Those areas provide valuable context for your other experiences. Share experiences that require intense study and attention to detail to show recruiters your ability to adapt to changing, specialized environments.

Try a cover letter

If you're running out of room on your resume but still have some amazing stories about recovery rates or patient record overhauls, you could use them for an effective cover letter! It's better to give experiences with more complex backstories some more space.

More about honing experiences:

Sometimes it's easier to re-frame your experiences in a more profession-specific way if you simply think about an eventful day on the job. Do you help organize and respond to nursing requests? Do you regularly draw samples? How do you handle patient records and verify their information?
How long is the ideal resume?
We're so glad you asked! Stick to a one-page resume, please: Any two-pagers are more likely to be pushed aside if the recruiter's in a hurry, and many of your qualifications as an experienced medical assistant will go unread.
Do I need a summary?
Your resume summary can be an accessory to your skills and experiences, but it isn't essential. If your other sections already cover your impressive achievements and qualifications, don't repeat them in a summary.
What about other certifications?
Oh, definitely show off your CPR, First Aid, or Certified Medical Assistant certifications! They'll complement the degree or Certificate of Achievement that qualifies you for your job nicely.