You're always on the go, ready to assist physicians with examinations. You prepare and provide tools, take and prepare lab specimens, and jot down helpful notes in paperwork margins while you give patients special care instructions.
But what resume template should you use, what should you make a special note of in your resume, and which daily tasks pack the most punch at an entry level?
Don't worry. We've been helping medical assistants like you for years, and our three entry-level medical assistant resume examples can set you on the path to success in no time!
---
Entry-Level Medical Assistant Resume
---
Modern Entry-Level Medical Assistant Resume
---
Professional Entry-Level Medical Assistant Resume
Related resume examples
---
What Matters Most: Your Skills & Work History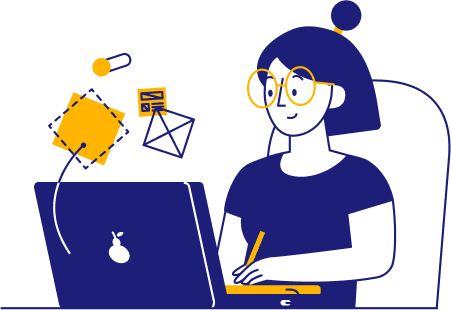 In just about any entry-level role, it can be difficult to nail down skills that specifically say "I'm your next star!". But if you've worked unrelated jobs in the past, you can still look for transferable or overlapping skills.
Recruiters want to see that you can read the room and recognize when certain skills are needed, and pulling relevant experiences from totally different jobs actually highlights your ability to do this! Customer service and bedside manner aren't that different, and neither are front-desk data entry and patient record keeping.
Just make sure you're specific when you list what you can do. If you use programs like MS Excel or WebPT to get the job done, name them. If you're great with patients, mention that you're great at interviewing them about their symptoms instead of just "communication".
9 top entry-level medical assistant skills
Patient Interviews
EKGs
Care Instructions
HIPAA/OSHA
Active Listening
Attention to Detail
Tool/Tray Preparation
Cleanliness
EpicCare
Sample entry-level medical assistant work experience bullet points
It's time to show off what you've done to better your workplace and help others by sharing experiences that qualify you for an entry-level medical assistant role! Again, many of your job skills from previous roles can translate beautifully to the medical field, and examples reinforce this.
Make sure you look for accomplishments that clearly support your ability to care for patients and assist physicians and other medical staff. If you worked in a warehouse, emphasize efficiency and adaptability by referencing how you handled an unexpectedly high inventory volume. If you answered phones at a front desk, mention how you decreased wait times and booking errors with your excellent attention to detail!
Make sure those examples come with metrics, too. Think customer return rates, budget savings, and boosted efficiency ratings.
Here are some examples:
Supervised follow-up reminders and welcomed over 521 monthly patients via phone, email, and in-person, achieving an employee rating of 4.9/5 stars
Stored and stocked materials in accordance with prescribed storage methods, increasing company productivity by 24%
Managed inventory for front office and medical supplies, reducing costly convenience purchases by 26%
Coordinated with 13+ insurance companies, providing estimates for patients and claims for reimbursement, reducing billing errors by 8%
Top 5 Tips for Your Entry-Level Medical Assistant Resume
Entry-level doesn't have to sound amateur!

You can still show your competence, skill, and expertise in key areas even if you're just entering a new field! It's all about how you spin it. If you talk about how you reduced errors while taking inventory, that implies your ability to maintain high-quality patient records.

State your objective

If you're applying for a first-time role as a medical assistant, a resume objective could really help you out! Avoid repeating any of the other points in your resume, but sum up your qualifying traits and alignment with the care facility's values in an objective statement to show your ambition.

Speaking of values . . .

Revisit the job description each time you revise your resume for a new application to look for key phrases like "peaceful patient environment" or "pediatric care" that would influence the tone of your resume. Customize for each organization, and you're more likely to stand out!

Context is a lifesaver

Sometimes, entry-level medical assistants are a bit light on previous experience, resulting in a lot of similar experience points. You can switch things up and add intrigue by changing the context for your experiences: What exactly did you order online to save on medical supply expenses? How did your coordination with third-parties result in budget or accuracy improvements?

Always include your education

While every resume should have a little spot for this, your education is especially important for entry-level applicants. Don't forget to highlight that Bachelor's degree in Health Science!
Will other certifications help?
Oh, you bet! Include them all: CPR/First Aid, Patient Care Technician, or Medical Administration. Any additional certificates you have can add credibility to make up for a sparse professional background or limited experience.
Do I really have to fill the page?
Nope. You do need to keep it to at most, a one-page resume, but don't start adding filler to your resume's content just to use up the space. Just stick with what truly sets you up for success as an entry-level medical assistant.
How can I spruce up my resume?
Sometimes, entry-level applicants will go a bit overboard with colors to make themselves stand out. Don't get too over-the-top! Recruiters are more interested in readability, so stick with minimal pops of color and plain, modern fonts.