The medical field is so broad! Do you work as an RN in a clinical setting, making sure equipment is in working order and assisting patients for an optimal patient experience? Or maybe you perform medical transcription to ensure that every patient and care provider has accurate and efficiently updated records.
No matter your niche, you're probably wondering: "How do I even start to show everything I can do for patients and other medical staff on a resume?"
We've got this! After years of working with people in medical roles to land their dream jobs, we've assembled three medical resume examples to help you get started, too.
---
Medical Resume
Why this resume works
Any healthcare professional's job description will insist on enhancing accurate diagnosis and treatment. This is why you want to ensure your medical resume proves your effort in reducing medical errors, and enhancing patient outcomes, safety, comfort, and dignity.

Proving your track record in these areas is a sure way to boost your chances of getting shortlisted.
---
Medical Scribe Resume
Why this resume works
In previous jobs, how far did you go to ensure patients got proper healthcare? How much did your efforts achieve? Ensue your medical scribe resume proves enhanced patient satisfaction and improved care.

For instance, this candidate proved collaborating with different healthcare workers to enhance patient service. Use this as your benchmark to craft a winning resume.
---
Medical Student Resume
Why this resume works
Use your medical student resume as a platform to prove yourself as someone motivated and dedicated to what you've done previously. Show that you are always seeking opportunities to use your medical knowledge, proficiency in healthcare software to make a meaningful impact.

Use the example of this resume to show that no matter the position, you have always been dedicated to leverage relevant software to produce best results.
Related resume examples
---
Adjust Your Medical Resume for the Job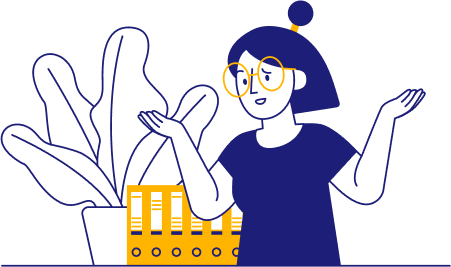 Your medical resume should align closely with the job description. After all, you want the organization to agree that you're a great fit for the specific role you're applying for! Make sure you use keywords like "pediatrics" or "oncology" that apply directly to your niche.
Basically, your winning formula will be "skills the job description calls for vs. the skills you actually have." Think technically about your skills and specify things like "X-rays" or "tool sterilization" instead of just "medical equipment!"
Recruiters need to see that you have the specific abilities needed to perform the role you're applying for. (Don't emphasize medical records if you're hoping for a role in the operating room.)
Need some ideas to get started?
15 top medical skills
Cerner
RxList
Horos
Allscripts
Equipment Sterilization
Patient Records
Dragon Medical
Doxy.me
Epocrates
Zocdoc
Patient Advocacy
PACS
Epic
Kareo
UpToDate

Your medical work experience bullet points
Now, while you want to reflect unique qualifications and details from the job description, you don't want to simply repeat the job requirements. Instead, wow recruiters with stories of how you used your skills and qualifications to help patients, families, and medical staff.
And always use metrics to quantify your achievements! Quantifiable data can turn an interesting story into a compelling qualification.
Use active verbs and language to demonstrate your enthusiasm for the role. You might end up working in a fast-paced environment that requires you to show plenty of drive—and you'll want to show your ambition even if you're working a quiet transcription job, too.
Personal employee ratings show how your individual actions helped others
Budget savings demonstrate your ability to streamline appointments or inventory
Improved patient satisfaction rates show how you make the clinical setting better
Reduced work hours denote your efficiency and ability to improve team success
See what we're talking about?
Organized and promoted campus healthcare events, contributing to a 34% increase in event attendance
Implemented Evernote for organized note-taking, reducing data retrieval times and decreasing manual labor hours by 11 per week on average
Communicated seamlessly with medical staff through TigerConnect, resulting in a 19% reduction in communication errors
Provided direct patient care, including bathing, dressing, and assistance with daily living activities, ensuring patient comfort and dignity, earning a 5-star patient feedback rating
9 active verbs to start your medical work experience bullet points
Utilized
Administered
Provided
Implemented
Organized
Streamlined
Improved
Advocated
Deployed
3 Tips for Writing a Medical Resume Without Much Experience
Highlight some academic achievements

If your med school diploma is still hot off the press, you might feel like you need some extras to reinforce your limited professional experiences. Great news: Academic awards, certificates, high GPAs, and other forms of recognition can help you out!

Never forget the internships!

Internships are a big one for applicants without much experience. Did you ever shadow an RN for one of your courses? Have you ever completed an internship intended to help medical students get a foot in the door? Include anything relevant!

Use a career objective

An objective statement can transform your resume from so-so to highly impressive! Really fine-tune your word choices (revisit that job description here) to briefly showcase why you want the job, why you're qualified, and how you align with their values.
3 Tips for Writing a Medical Resume if You've Racked Up Some Experience
Use the best, leave the rest

Now that you have several jobs under your belt, you can leave out anything unrelated to your medical goal role! Stick with three or four jobs that really highlight translatable skills. Pick only the most applicable experience points under each job section, too.

Demonstrate career growth

So, alongside making sure each of your experiences is super medically relevant, apply reverse-chronological order to those bullet points alongside your overall experience section. As each experience becomes increasingly impressive, recruiters will appreciate the fluid demonstration of your advancement.

Don't take education too far back

By this point, you don't need to include stuff from high school! You have many other impressive examples of your lightning-fast medical transcription or inpatient care provision abilities. You don't need to mention early academic achievements anymore.
How long should my resume be?
Just one page! Even if you have tons of experiences to share, some of those experiences might be better presented in a cover letter. Recruiters only have a few seconds to spare, so your resume needs to be impeccably concise.
Should I include other certifications?
Oh, yeah! Don't keep it to yourself if you have good stuff like a Certified Patient Care Technician (CPCT), Certified Phlebotomy Technician (CPT), or Certified Nursing Assistant (CNA). If you have just one certification, nestle it below your education. If you have plenty, give them their own section!
Which template is right for me?
While this might seem a tough question, the answer is pretty simple! Any of our three medical resume templates could work for you, but you'll want to pick the one that puts your most impressive qualifications in the spotlight. For example: A layout without side columns might be your best fit if you have excellent experiences to share.