Once samples are delivered, you prepare and run the diagnostic testing, meticulously recording the results afterward. You also work with a wide variety of lab equipment, including things like centrifuges and pH meters.
But when it comes to your resume template, is it as organized and well-put-together as your sample notes? And then what do you put in your lab technician resume, and where?
You can start with our three lab technician resume examples to get you on the road to success and then move things along with some handy tips!
---
Lab Technician Resume
Why this resume works
Emphasizing your achievement as a junior lab technician is a perfect stepping stone to a higher role. However, you have to prove your analytical prowess before you can earn recruiters' confidence.

An easy way to get your wish granted for your lab technician resume is by highlighting how you leveraged tools like Six Sigma to streamline data analysis and reduced errors.
---
Lab Assistant Resume
Why this resume works
Data analysis efficiency and streamlined processes are what you need for your lab assistant resume to be unstoppable. How do you show that? By pairing your achievements in these two areas with quantifiable metrics.

For instance, put numbers to how you accelerated data analysis and supported error-free results by optimizing processes.
---
Lab Manager Resume
Why this resume works
Lab process automation supports holistic efficiency for accurate outcomes to support decisions. Demonstrating how well you're conversant with automation tools and matching the same with impressive outcomes is a big win for your lab manager resume.

You can display your competencies in tools such as Benchling and LabWare in supporting better processes for improved test results outcomes.
Related resume examples
---
Tailor Your Lab Technician Resume to the Job Requirements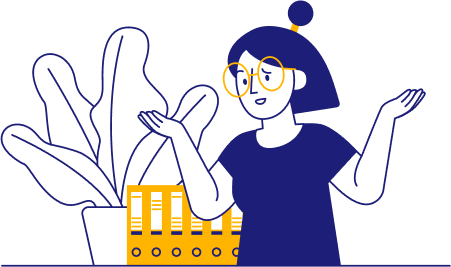 There's a lot going on in the lab each day, so you'll want to make sure your resume is written clearly to show recruiters that you've put though and effort into that position. Do you want to work in more of a team or a managerial setting? Tailor your resume to each role you apply for.
Ultimately, the focal point is whatever you have that the job description calls for! Determine whether that point of overlap is your polished record-keeping technique or your excellent quality control. And be as technical as you can!
Need some solid ideas?
15 top lab technician skills
LabKey
MS Excel
GraphPad Prism
BLAST
LabWare
ChemDraw
Google Calendar
MATLAB
Minitab
Python
Benchling
Scifeon
EmpMonitor
Zeiss Axio Observer
Labguru

Your lab technician work experience bullet points
Now, you want to show recruiters what you can do! So don't just parrot back the job requirements to try and get past the ATS—leverage the qualifying experiences you've had. And measure your impact, too. Use metrics like ratings, percentages, and error reduction rates to bolster your achievements.
Also, remember to use active verbs and language in your experience points to convey enthusiasm and confidence in your own qualifications!
Reduced manual labor hours show your ability to optimize workflow
ROIs can demonstrate your strategic thinking
So can efficiency improvement percentages!
Reductions in employee turnover rate at a previous lab show your team-friendly attitude
See what we're talking about?
Boosted sample processing capacity by 53% by optimizing workstations and introducing automation using Benchling
Developed and implemented new procedures that enabled the lab to handle a 34% higher workload and eliminated an average of 11 manual work hours per month
Initiated LabWare quality assurance program that led to a 31% reduction in sample reanalysis or re-testing
Organized laboratory environment and received 5/5 cleanliness ratings in regular inspections
9 active verbs to start your lab technician work experience bullet points
Tested
Analyzed
Boosted
Organized
Initiated
Developed
Collaborated
Corrected
Ensured
3 Tips for Writing a Lab Technician Resume if You Have Little Experience
Use reference letters

If you lack experience in lab tech, you might be able to boost your qualification level by having previous coworkers, employers, or professors vouch for your excellence.

Mention relevant internships

Did you complete any internships related to the lab technician role—or anything related to the medical field at all? If so, include it on your resume to show you're eager to build upon diverse experiences.

School projects work, too

Even if you didn't complete any internships related to being a lab technician, you can apply a similar thought process to your college history: Were there any relevant projects or volunteer initiatives that reinforce your preparedness for a lab setting?
3 Tips for Writing a Lab Technician Resume if You Have Some Experience
See how a resume summary looks

That's a pretty diverse professional experience section you've got there—and you might want to consider introducing it with a summary! This little section is for briefly laying out a few existing qualifications that align you with the lab technician role you're seeking.

Stick with only the best jobs!

If you've worked many jobs in a lab setting or other related areas, you're now empowered to pick only the best! Stick with just three or four jobs to keep your resume under one page. Quality over quantity!

Don't reach back to college

If you've had plenty of professional experiences as a lab technician, you no longer need to rely on that biology project in college that got you an entry-level job once! If you have experience, let it take the spotlight.
What skills do I include?
Perfecting the balance of technical vs. soft skills can be difficult for lab technicians (even with the overarching technical theme), so you'll want to revisit the job description here. Look for anything indicating how big of a team you'll be working with to see if you should throw in an extra soft skill or two.
Are there any other certifications I should mention?
Ooh, list them all! As long as they're relevant, of course. A Medical Laboratory Technician Certification (MLT), Certified Phlebotomy Technician (CPT), and Certified Cytotechnologist (CT) certifications are all great examples of what to highlight.
How should you format your resume?
Which of your selling points is the strongest? Is it your unusually specialized skills and certifications lists that could go in a side column? Or does it look stronger for your array of experiences to take center stage?