As a TD Bank teller, you're a pro at handling strict protocols and security while delivering efficient and friendly customer service. Deposits, withdrawals, and account inquiries are a breeze for you, and you're the quickest cash counter in the branch.
If you're ready to step into a more senior role or switch companies, you'll need to step up your resume game too. You're certainly good with numbers, but translating your skills into words could be difficult.
Luckily, our TD Bank teller resume templates are here to help. With our professional formatting and expert resume tips, you can easily showcase the best of your skills and land interviews for prime positions.
---
TD Bank Teller Resume
---
Formal TD Bank Teller Resume
---
Elegant TD Bank Teller Resume
Related resume examples
---
What Matters Most: Your Knowledge of Banking & Customer Service Skills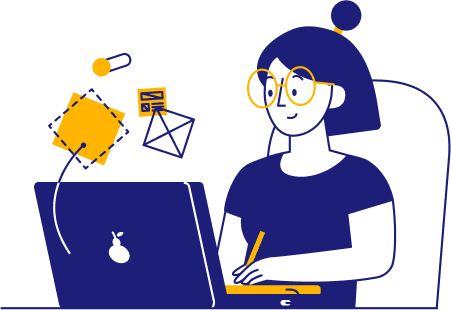 You're undoubtedly skilled in efficiently handling financial transactions, counting cash, and providing exceptional customer service. Your ability to stay focused while maintaining a smile and open ear allows you to ensure every transaction is recorded with precision.
It's not an easy job because mistakes and inaccuracies need to be the minimum possible. That's why your skills should focus on your proficiency with banking software, natural mathematical skills, and attention to detail. 
At the same time, it's important not to forget the customer-facing side of things. Your welcoming persona and professional patience are essential to success, and your knowledge of banking products and services allows you to offer informed guidance and support to customers, so highlight all those things in your resume if you're applying to TD Bank.
9 most popular TD Bank teller skills
TD Bank Software
Microsoft Office
Cash Handling
Regulatory Compliance 
Customer Service
Sales Techniques
Reporting
Problem-Solving
Administrative Skills 
Sample TD Bank teller work experience bullet points
For a teller at TD Bank, the work experience section is the perfect place to back up the claims you made in the skills section with examples from your past roles.
Make sure to include achievements that touch on all the core responsibilities of your job—excellent customer service, accurate cash handling, precise transaction recording, and more.
Numbers are the backbone of your entire job, so make sure to include them here too. Quantifiable metrics will validate your claims and impress hiring managers. Don't forget to tweak your work experience points based on the role you're applying to.
Here are a few examples to get you started:
Processed an average of 100 customer transactions per day with 99.9% accuracy, ensuring minimal errors and maximum customer satisfaction
Exceeded monthly sales targets by promoting and cross-selling bank products, resulting in a 26% increase in product adoption over a 6-month period
Resolved complex customer issues and complaints, achieving a customer satisfaction rating of 95% in post-interaction surveys
Utilized TD Bank's banking software to handle an average of $95,000 in transactions daily, maintaining high accuracy and efficiency
Top 5 Tips for Your TD Bank Teller Resume
Focus on accuracy

Always remember to emphasize your ability to handle cash transactions accurately and ensure precise record-keeping. It's your core responsibility and diligent tellers are highly valuable assets to banking institutions.

Keep driving home customer service

The ability to maintain a smile while juggling multiple tasks and staying focused isn't easy. This is exactly why you need to keep drawing attention to the fact that you've got this skill covered by talking about customer satisfaction ratings or sales successes.

Demonstrate problem-solving

Customer service isn't all about smiles—when something has gone wrong with an account and a customer is stressed or worried, problem-solving skills and calm reassurance are key. Make sure to include a bullet point about your conflict resolution and de-escalation skills. 

Get technical with compliance and security

Don't be afraid to get specific about the security regulations you're familiar with. You can name-drop applicable laws and regulations like the Bank Secrecy Act or Regulation CC to impress recruiters and prove you know your stuff.

Highlight product knowledge

Keywords are a powerful tool when it comes to resumes, so include terms like deposits, withdrawals, transfers, account types, and more. It's also good to demonstrate your willingness to study and learn new banking products and systems. Lastly, impress TD Bank specifically by studying its website and learning its product portfolio.
Should I include a career summary?
Yes—career summaries are a great place to mention TD Bank by name and grab its attention. You can also mention your total years of experience, and throw in a quick achievement to seal the deal.
How can I showcase my customer service skills?
The best way to validate your customer service skills is to rely on numbers. Find out your customer satisfaction rate if you don't already know it, and include it in your work experience. You can also talk about the number of customers you've served on a daily basis.
Should I include my educational background?
Many roles will ask for a high school diploma, so it's best to briefly mention that you have one. If you have a related higher education like a bachelor's degree in business or finance, that's definitely worth listing.