You've learned how to maintain a perfect balance between handling transactions and serving the needs of every customer. Your attention to detail and stellar organizational skills let you juggle multiple tasks daily, while effortlessly maintaining top-notch customer service.
Ensuring the cash drawer is balanced each day comes naturally to you, but building a resume that effectively shows off your skills and achievements requires a slightly different approach.
Not to worry—our entry-level bank teller resume templates are here to help. With our resume tips, you'll be well on your way to jumpstarting your career.
---
Entry-Level Bank Teller Resume
---
Elegant Entry-Level Bank Teller Resume
---
Clean Entry-Level Bank Teller Resume
Related resume examples
---
What Matters Most: Your Knowledge of Banking & Customer Service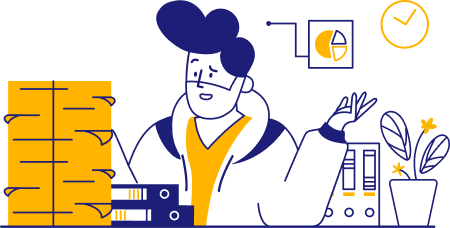 You've developed an intimate understanding of the ins and outs of assisting customers with their banking needs. When push comes to shove, you know how to leverage banking software like Jack Henry Banking to efficiently get the job done.
Your job-specific skills and proficiencies will speak for themselves, so prioritize listing those that you're most confident in. For example, you could talk about your sharp eye for fraud detection and your strong numeracy.
Don't neglect your soft skills, though—they play a huge part in your ability to thrive as an entry-level bank teller. Mention your strong communication skills, customer service, or ability to speak multiple languages.
9 best entry-level bank teller skills
Cash Handling
Fraud Detection
Customer Service
Banking Software
Basic Maths
Microsoft Office
Sales Techniques
Financial Services
Problem-Solving
Sample entry-level bank teller work experience bullet points
As an entry-level bank teller, you may be a little short on professional experience. Don't worry—recruiters understand that you're just starting out and will instead seek evidence of relevant transferable skills like your attention to detail and problem-solving.
Reinforce your abilities with examples of how you used them in your past roles, and back them up with metrics where you can in order to make them even more impactful.
For instance, talk about how you put your strong communication skills to work at your previous employment as an administrative assistant, or how your strong collaboration helped you lead the math club while you were in college.
Of course, if you have any past experience in banking, finances, or customer service, put those front and center and leave the past in the past.
Here are a few examples of using metrics in your resume:
Utilized Fiserv software to expedite an average of $20,000 daily customer transactions, improving efficiency by 29%
Improved customer satisfaction by 41% by offering personalized banking advice and upselling relevant products
Assisted 100+ customers daily, including deposits, withdrawals, opening bank accounts, and solving problems
Coordinated with a team of 5 tellers to maintain optimum customer service during peak hours, decreasing customer wait time by 3 minutes
Top 5 Tips for Your Entry-Level Bank Teller Resume
Highlight your software proficiency

If you're familiar with banking software like Fiserv or FIS Global, showcase how you used it to make an impact. For instance, you could say that you "leveraged FIS Global to streamline daily transactions, reducing customer wait times by 15%."

Emphasize your sales chops

Highlight your sales experience, whether or not it's within the realm of banking, quantifying your achievements if possible. You can talk about your stellar sales record at a past retail job or the upselling techniques you used.

Show your experience handling confidential information

Handling sensitive customer information is a key part of being a bank teller, so highlight any experience you have with confidential information. As an example, talk about maintaining customer confidentiality during your time as a bank teller intern.

Spotlight your attention to detail

As a bank teller, a keen eye for detail can help you spot unusual patterns in fraudulent transactions more easily. Provide examples of your attention to detail throughout your career; for instance, you could say, "utilized Microsoft Excel to track and reconcile transactions, reducing errors by 20%."

Showcase your numerical prowess

A strong grasp of maths is key to any great bank teller. Highlight examples where your eye for numbers helped you achieve your goals, such as by describing the number of transactions you handled per day or the amount of money they involved.
Should I include a career objective?
Since you're just starting out in the industry, including a brief career objective can be a good idea. Use it to show your enthusiasm for the role and take the opportunity to tailor your resume to each application by including the bank name and position title.
How long should my resume be?
It's best to keep it short and sweet, so make sure it fits onto a single page. If you're transitioning from a different industry, prioritize listing only the roles that showcase your most relevant skills, such as customer service or your knowledge of mathematics.
What should I discuss in my cover letter?
Use your cover letter to elaborate on your education, experience, and your motivation to start a career as a bank teller. Dive into your experience dealing with customers or finances, detailing challenges you faced along the way and how you resolved them.