After years of experience, you know all the banking policies and procedures like the back of your hand. As well as providing excellent customer service and dealing with complex transactions, you also train and oversee the junior tellers to ensure consistent service.
To secure high-responsibility roles, crafting a detailed and concise resume is crucial. However, it isn't always easy to convey your expertise and dependability on a single page.
We're here to help. By following one of our senior bank teller resume examples and sticking to the resume tips in this guide, you can craft a resume that will land you your best job yet.
---
Senior Bank Teller Resume
---
Elegant Senior Bank Teller Resume
---
Clean Senior Bank Teller Resume
Related resume examples
---
What Matters Most: Your Banking Skills & Experience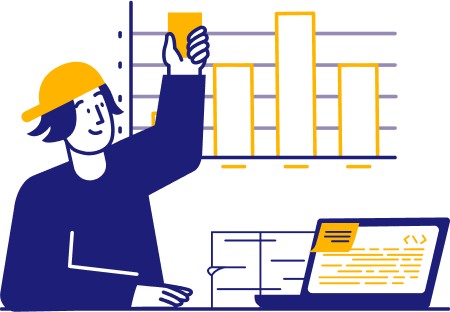 Your comprehensive understanding of banking operations and procedures makes you an invaluable asset on the floor. You can solve queries in a second, and effortlessly offer backup to junior colleagues.
You're also a walking encyclopedia of the bank's products and services, with a deep understanding of the way they work and the benefits they bring to customers. The diligence and commitment you put in to achieve this is what you need to convey in your resume.
You should also cover your advanced knowledge of banking software, and mention the teamwork and leadership skills that allow you to efficiently mentor and train new staff members.
9 most popular senior bank teller skills
Leadership
Product Knowledge
Fiserv Signature
Regulatory Knowledge 
Cash Handling
Microsoft Office
Mentoring
Conflict Resolution
Financial Reporting
Sample senior bank teller work experience bullet points
As a bank teller with years—maybe even as much as a decade—of experience, no one is going to doubt your cash-handling skills. That's why it's important to use this part of your resume to talk about your career-defining achievements instead of the daily grind.
Recruiters will be looking for senior tellers that have a flair for leadership and training, so be sure to include points that highlight the work you've done leading teams or implementing training programs.
Then, you can cover the rest of your bases by mentioning your customer satisfaction rates or advanced product knowledge and upselling figures—always including exact numbers, of course, as that's what makes these accomplishments truly pop.
Here are a few examples to use as inspiration:
Mentored and trained a team of 10 bank tellers using remote training software, resulting in a 25% improvement in transaction accuracy and customer service skills
Successfully managed high-value transactions, with an average daily cash handling of $100,000, maintaining perfect accuracy and ensuring regulatory compliance
Developed and implemented a comprehensive onboarding program for new tellers, reducing their learning curve by 38% and increasing their productivity within the first month
Led a team of 5 tellers, training in upselling goals, and meeting 94% of KPIs every quarter
Top 5 Tips for Your Senior Bank Teller Resume
Emphasize your leadership

Litter your resume with examples that showcase your experience in leading and guiding teams of bank tellers, as good leadership skills take years of experience to develop and hone. This includes mentoring junior colleagues, assigning shifts, or handling customer escalations.

Highlight customer service excellence

Focus on the elements of your customer service skills that took years to perfect. You can mention solving queries by memory and giving expert guidance and advice on new products and services due to your in-depth knowledge of the banking industry.

Showcase financial expertise

Demonstrate your extensive knowledge of all types of transactions and your experience with various opening and closing processes. Don't forget to include the amount of cash you handled—it's an indication of your seniority and the trust your previous employers put in you.

Talk about improving processes

Once you hit a certain level of seniority, employers expect you to start contributing your ideas. Make sure to demonstrate your passion for the job and proactive nature by naming examples of process improvements you initiated or implemented, such as introducing Fiserv Signature to streamline transactions.

Show off your regulatory knowledge

As a bank teller, keeping in line with local laws is crucial. Mention specific laws, regulations, and policies that are relevant to your work to showcase your advanced and up-to-date understanding of banking and the financial industry.
Should I write a cover letter?
Yes—senior bank tellers play a vital role in a branch's operations, so companies would love to hear a bit more about you and what you can bring to the table in a cover letter. Make sure to write each letter specifically for the role in question.
How long should my resume be?
With as much experience as you have, it's acceptable to extend your resume to two pages if necessary. Concise is always better, however, so always choose one page if it's possible. 
Should I include soft skills in my resume?
Soft skills are too important for a bank teller role to not mention them, so yes, they should be included. Make sure to back up any claims you made in the skills section with concrete examples in the work experience section.