As a talent acquisition manager, you're the architect of stellar teams in companies large and small. Your knack for identifying top-tier talent and building strong pipelines ensures that your company always has the A-players it needs.
Your skills go beyond interviewing and hiring; you excel in crafting employer branding strategies and optimizing recruitment processes. But when it comes to writing a resume that truly showcases your expertise, it's a bit like finding that perfect candidate—challenging yet crucial.
Just as you're a maestro in the world of talent, we know how to craft the perfect resume. Check out our specialized talent acquisition resume examples for tips on how to make yours shine.
---
Talent Acquisition Resume
Why this resume works
One of the hardest things employers are facing is talent retention. Talent sourcing and acquisition is time-consuming, so losing it over and over can take a massive toll on the agency. In your talent acquisition resume, you should prove your capability, passion and dedication to talent retention.

Your accomplishments in employee retention should be detailed and quantified—increasing employee retention by 31%—to assure recruiters of your ability to meet and exceed their expectations.
---
Talent Acquisition Specialist Resume
Why this resume works
Your talent acquisition specialist resume should show your track record in helping make the application and hiring process easy and effective.

For instance, in this example, Matthew used Greenhouse ATS to streamline hiring and LinkedIn to target sourcing. Be sure to prove this and other skills and how they contributed to your past success in your application.
---
Talent Acquisition Manager Resume
Why this resume works
Each company has specific qualifications for its talent. Whether it is a modeling, acting or advertising agency, different project requirements will always exist. So, to what extent do you go to find and hire talent for the different projects?

Taking cues from Harper's talent acquisition manager resume, ensure to include your role in guaranteeing a 99% filling rate as well as reducing admin costs by 64%.
Related resume examples
---
Craft a Talent Acquisition Resume That Fits the Job Perfectly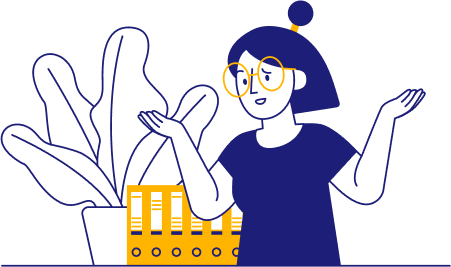 The skills you choose to feature on your resume are pivotal in showcasing your prowess in building winning teams. The golden rule here is precision—avoid vague descriptors like "team player" or "good communicator." Instead, zoom in on the skills that truly define your expertise.
Since your role revolves around identifying and attracting the right talent, spotlight your knack for sourcing candidates, conducting effective interviews, and negotiating offers. Specificity is your ally; mention the platforms you're adept at, such as LinkedIn Recruiter or Greenhouse.
You can also include attributes like relationship-building and networking to show off your personal skills. Just remember to do what you'd want any good candidate to do—align perfectly with the job description.
Need some more pointers?
15 best talent acquisition skills
Greenhouse
LinkedIn Recruiter
Glassdoor
Indeed
BambooHR
Zenefits
Social Media
Diversity and Inclusion
Workable
Negotiation
Interviewing
Data Analytics
Candidate Sourcing
Employer Branding
Taleo

Your talent acquisition work experience bullet points
From identifying top talent to streamlining recruitment processes and enhancing employer branding, it's safe to say that your role is pretty broad. Yet, in your line of work, it's all about showcasing your notable accomplishments rather than simply listing daily tasks.
This is because, as a talent acquisition manager, you ensure that your workplace thrives with an exceptional team in place. Your impact on the company's growth and culture is undeniable, so don't be shy—show it off!
Whether it's reducing time-to-hire, increasing candidate quality, or optimizing sourcing strategies, use metrics to substantiate your accomplishments and highlight how you've made a real difference.
Highlight your ability to expedite the hiring process with time-to-fill metrics.
Showcase your success by demonstrating an increase in the quality of hires, indicating a better match between candidates and job requirements.
Demonstrate efficient resource utilization and cost savings with cost-per-hire metrics.
Indicate your ability to engage and persuade top talent to choose you over competitors with offer acceptance rates.
See what we mean?
Exceeded hiring targets by consistently sourcing, attracting, and hiring top talent, achieving a 99% fill rate
Worked with hiring managers to develop customized recruitment strategies, leading to a 67% improvement in candidate quality
Implemented iCIMS for applicant tracking, increasing hiring efficiency by 76%
Collaborated with leadership to optimize workforce planning, achieving an 87% reduction in turnover
9 active verbs to start your talent acquisition work experience bullet points
Revamped
Innovated
Implemented
Optimized
Achieved
Expanded
Fostered
Drove
Collaborated
3 Tips for Crafting a Winning Talent Acquisition Resume with Limited Experience
Leverage your academic background

In the early stages of your talent acquisition career, make the most of your academic projects and internship experiences. Highlight projects that demonstrate your skills in candidate sourcing, interviewing, or process optimization.

Highlight relevant coursework

Include relevant coursework in your resume to signal your expertise in the field. Mention courses related to HR, organizational psychology, or recruitment strategies. If you've received academic awards or honors, like being on the Dean's List or earning scholarships, emphasize these accomplishments.

Craft a clear career objective

Begin your resume with a concise career objective tailored to the talent acquisition role you're seeking. Clearly state your passion for recruiting, eagerness to learn and grow in the field, and commitment to finding the best candidates.
3 Tips for Writing an Effective Talent Acquisition Resume as an Experienced Professional
Highlight your specializations

If you've developed expertise in specific areas of talent acquisition, such as executive recruitment, employer branding, or diversity hiring, be sure to include it. If your new role falls outside of that scope, focus on transferable skills and experiences.

Emphasize leadership and teamwork

As an experienced talent acquisition manager, your ability to lead and collaborate with teams is key. Highlight your leadership roles, such as managing recruitment teams or cross-functional collaboration with HR.

Include relevant certifications and training

If you've pursued certifications or completed training programs relevant to talent acquisition, be sure to list them on your resume. Certifications such as the Professional in Human Resources (PHR) or Society for Human Resource Management Certified Professional (SHRM-CP) can boost your credibility.
What sections should I include in my resume?
Include sections for your contact information, career summary, work experience, education, certifications, skills, and any relevant projects or internships. Tailor each section to emphasize your talent acquisition expertise.
How do I know which skills to include?
Focus on skills relevant to talent acquisition, such as candidate sourcing, interviewing, and employer branding. Customize your skill set based on the specific job requirements, emphasizing those that match the job description.
What kind of resume template should I use?
Choose a professional and clean resume template that's easy to read. Avoid overly decorative or cluttered designs and show employers you know what a good application looks like—since it will be your job to seek them out!