Every company needs to bring in quality talent that keeps its operations moving forward. You help with efficient outreach, creating effective job posts, and negotiating contracts to get the best results.
But are you prepared with the ideal resume template to help put your best foot forward as you enter the job market?
While you're well-versed in the hiring process, it's not uncommon for sourcing pros to struggle to present their broad skill set on a short one-page resume. You can use our sourcer resume examples as a helpful guide to help you land your next dream position.
---
Sourcer Resume
Why this resume works
Companies want the right employees in every rank to help meet goals and, most importantly, to increase ROI on new hires. If you can document your track record in identifying and hiring the right people, you'll not stay long hunting for a job.

Ensure your sourcer resume highlights how you leveraged technology to shrink the time-to-hire process and reduced overall hiring costs.
---
Strategic Sourcing Director Resume
Why this resume works
When you help a company survive through hard times while posting impressive performance metrics, it's evident that you've done a great job. It's all right to take credit for it and show how you steadied the ship during an industry-wide shortage period in your strategic sourcing director resume.
---
Technical Sourcer Resume
Why this resume works
It's your proficiency in technical roles that will propel you to the top of the stack when recruiters are looking to fill competitive positions. To stay ahead of the pack, your technical sourcer resume should demonstrate your achievements in streamlining hiring processes and supporting the company's reputation to attract talents.

For instance, mention how you deployed a multi-pronged approach to boost hiring rates through referrals, job boards, and successful networking.
Related resume examples
---
Creating a Tailored Sourcer Resume Based on the Job Description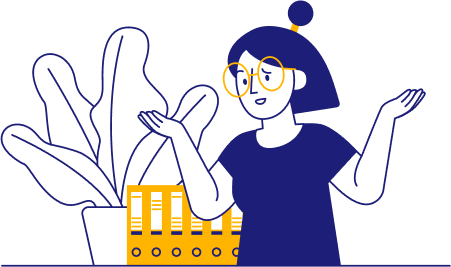 Every company has varying positional needs and will want to emphasize different talent acquisition processes. Therefore, customizing the skills you include is a great way to optimize for success when looking at positions involving different skill sets like technical sourcing or strategic sourcing.
For instance, a company looking for technical sourcing help may be interested in your resume screening and online recruiting skills.
Need some ideas?
15 top sourcer skills
Applicant Tracking
Negotiation
LinkedIn Recruiter
Lead Generation
Candidate Pipelines
Oracle Recruitment
Scout RFP
ATS
Interviewing
Resume Analysis
GitHub
Stack Overflow
Networking
Taleo
ICIMS

Your sourcer work experience bullet points
As someone who's adept at reviewing resumes, you know that having essential skills like applicant tracking or lead gen won't be enough to convince hiring managers you're right for the position.
The next step you need to take is formulating some top-notch work experience bullet points that show your impact on the talent acquisition process.
Ideally, you want to use metrics whenever possible to present your impact on networking and candidate pipelines in a way that's easy to understand within short one-sentence examples.
Here are some excellent metrics sourcers can use on a resume.
Time to hire: When companies need to fill job openings fast, any impact you can make that reduces hiring time will be valuable.
Candidate job satisfaction: Sourcers must present job details effectively and bring on the right candidates to ensure they remain satisfied after hiring.
Applicants per opening: Many companies will want you to help promote their job openings, so being able to generate more applicants is a great sign.
Application completion rate: While you may generate leads effectively, you also need applications that don't feel daunting to ensure qualified candidates follow through.
See what we mean?
Developed sourcing strategies using LinkedIn and Bullhorn, which increased the location of qualified candidates by 37%.
Negotiated favorable long-term contracts to secure pricing discounts of up to 19% and ensured cost stability for critical components.
Collaborated with the recruiting team for talent acquisition on GitHub, which resulted in an 18% increase in overall candidate quality.
Created a pipeline of 89% qualified candidates from Dribble, leading to a smoother selection process and a 56% reduced time-to-hire.
9 active verbs to start your sourcer work experience bullet points
Streamlined
Managed
Provided
Launched
Improved
Optimized
Engaged
Leveraged
Resolved
3 Tips to Optimize a Sourcer Resume When You Lack Experience
Use a career objective

A career objective helps emphasize the goals and skills inexperienced sourcers bring to the table. For example, you could write about how you're eager to get into the talent acquisition field and will use your candidate pipeline-building skills to help the company grow its thriving team-based environment.

Include relevant projects

While pursuing your bachelor's degree in IT, HR, or other related fields, you may have completed extensive projects that will show relevant abilities. For instance, you could explain the experience you gained from a six-month project using ICIMS to create more accurate filters for IT-related applications.

Include hobbies/interests

Relevant hobbies & interests can also show how your abilities will fit in with an organization's sourcing team. For instance, being part of the computer science club at your university could show your interest in the knowledge and technical skills you'll need for sourcing in the IT industry.
3 Ways to Improve Your Sourcer Resume When You Have Experience
Don't go over one page

If you have lots of sourcing experience, narrowing it down to a concise one-page resume can feel challenging. To do so, focus on key skills the company is looking for, like Stack Overflow or ATS, to provide a concise overview that helps hiring managers identify your abilities.

Keep it organized

An organized sourcing resume template will help you present your well-versed experiences in lead gen and resume analysis in the best way. Aim for layouts that use clear headers, bullet points with sourcing achievements, and 12-14 point fonts.

Use reverse chronological order

A great way to stand out is by immediately presenting your most relevant sourcing abilities. Therefore, listing your most recent experiences first in aspects like Oracle Recruitment or negotiation will help you catch a hiring manager's attention.
Is a summary ever a good idea for sourcers?
A resume summary can work well when you have ten or more years of sourcing experience. For example, you could use it to explain how you've used LinkedIn recruiting strategies to boost applicants per opening by an average of 55% over your ten-year career. 
Is using a sourcer resume template a good idea?
A resume template can be very helpful to keep your information organized and speed up the application process when applying to many sourcing jobs. That said, you should still customize it to each position's needs, such as your GitHub recruiting abilities for IT-related positions. 
What should sourcers write in a cover letter?
You can use your sourcer cover letter to show how your skills connect with the company's mission and fill in any gaps on your resume. For instance, you could detail how you want to use your skills in Taleo recruiting to help a finance company maintain its modern, data-driven work environment to continue pushing wealth-planning innovations forward.