Ready for a game of Capture the Flag? Your campers sure are, and they're excited for all the other fun and enriching activities you've got planned for the day, too. You also stand ready to respond to any mishaps in compliance with camp regulations with some extra skills like First Aid.
But are you using a resume template that will help show your fun, approachable nature and solid skill set on a resume?
Don't break a sweat! (At least, not until the next field activity.) We've been helping professionals like you in youth development fields for years. Here are three summer camp counselor resume examples to get you started!
---
Summer Camp Counselor Resume
---
Professional Summer Camp Counselor Resume
---
Formal Summer Camp Counselor Resume
Related resume examples
---
What Matters Most: Your Skills & Job Experience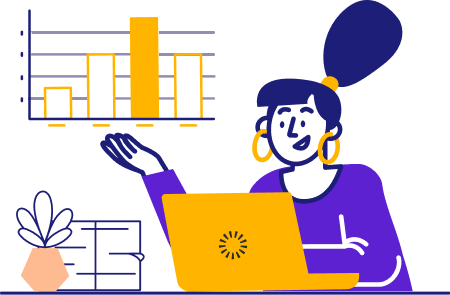 Recruiters want to see that you have the right selection of skills that inevitably come into play when you're working with campers. And they want to see that you have more than just generic surface knowledge!
Keep your skills as specific to your profession as possible. Don't write "communication," which could apply to anything from an RN role to chat support—and instead, specify that you're compassionate and great at team leadership.
Think as technically about your skills as you can, even though many of your list items will be soft skills. Hard skills like CPR might come into play at summer camp, too!
9 best summer camp counselor skills
Activity Planning
Google Calendar
Conflict Resolution
Empathy
First Aid
CPR
Physical Fitness
Patience
Problem-Solving
Sample summer camp counselor work experience bullet points
Nice skills! But what have you done with them? Recruiters love to see demonstrations of your abilities, whether the skill you're highlighting is Arts and Crafts Prep or Youth Group Management.
Each bullet point in your work experience section should feature a skill, how and why you applied it, some context for interest, and the final impact of your hard work. So, how do you measure your effectiveness?
. . . Bring in the numbers! Metrics of your impact, presented as everything from camp activity budget savings to positive feedback from campers and families, enhance your credibility.
Here are some examples with quantifiable data to back each experience:
Supervised and guided 112 campers, ages 6 to 13, within the first 5 months of employment, achieving a personal counselor rating of 4.8/5 stars
Led swimming lessons for kids aged 6 to 14 and trained them on watersport safety, reducing risk-related incidents by 12%
Participated in camp promotion campaign, increasing the number of new client sign-ups by 18% and additional referrals by 19%
Helped resolve conflicts at the camps, increasing the level of satisfaction by 93% while improving relations between campers to free up 2 hours per week for more positive activities
Monitored youth group excursions, which included hiking, watersports, and canoeing, with a track record of 0 safety-related incidents
Top 5 Tips for Your Summer Camp Counselor Resume
Consider your age groups

Make it clear what kinds of age groups you work with as a camp counselor. After all, you'll draw much more heavily on specific job skills depending on whether you're working with 10-year-olds or teens! Recruiters want to see that you can adapt to your camping "audience."

Always leverage context

Context is a great way to work in details like age groups and the types of activities you guided the kids through. And it's perfect for adding personality to your resume, too! Talk about new hiking routes that boosted positive ratings or healthy snack adjustments that made parents way happier.

Vary your metrics

Make sure you provide a variety of quantifiable data on your resume since flexibility is the name of the game for a camp counselor. How did you contribute to greater return rates each summer? Did you save money on art projects by centering them more around teamwork than on costly materials?

Show adaptability

Include various experiences along with those compelling bits of context and well-rounded metrics for camper and counselor success! Show your ability to handle everything from canoeing to take-home craft sessions.

Easy on those colors!

We know it's tempting to demonstrate your fun, outgoing nature on your summer camp counselor resume, but your target audience is recruiters, not campers! Stick with a minimal pop of color and clean, super-readable fonts so recruiters can quickly skim your qualifications.
How much stuff do I include?
You should stick to a one-page resume. That means you might have to pare away some fond memories from past summers at work, but those points can be used later in your summer camp counselor cover letter!
How do I match my resume to the job?
Excellent question. Revisit the job description, look for keywords like "kayaking" or "team-building activities" and work those into experiences you've had. If you reflect the organization's values and focal points in your resume, you'll have a leg up.
Do I include other certifications?
Absolutely! If you're certified in CPR, First Aid, Special Education, or have an OSHA Safety Certificate, you'll definitely want to include them. And if you have several, they might look best in their own section on your resume.