Joining a sorority is an unforgettable experience. You'll make new friends—some of them for life. You'll also learn a lot of useful skills that will come in handy later on when you're searching for jobs after college.
To rise through the ranks in your sorority, you should highlight your interpersonal skills and relevant experience. However, it can be challenging to pick the best things to cover.
We're here to help you out. With our sorority resume examples and handy resume tips, you'll be able to advance in rank and make a change.
---
Sorority Resume
Why this resume works
Your sorority's success revolves around successful events organized and positive outcomes for all members. Your leadership, people, and event-planning skills must be evident in all your achievements.

In summary, your sorority resume should include metrics on successful events, record attendance, attendees' satisfaction rates, activity outcomes, and the growing impact of the community on the large society.
---
Sorority Rush Resume
Why this resume works
Membership recruitment to a sorority club can be an up-and-down role that requires patience and excellent people skills. Also, you must be able to articulate your group's agenda and convince peers to join.

In your sorority rush resume, show your edge in planning events, attracting numbers to attend events, increasing membership, and raising funds to support local charities and you'll be unstoppable in getting leadership positions.
---
Sorority President Resume
Why this resume works
Remaining at the peak of sorority leadership demands a proven track of delivering results on a range of fronts, such as event organization, fundraising drives, attendee engagement, and the ability to network with third parties for support.

Your sorority president resume must, therefore, highlight metrics in funds raised, activities organized successfully, social media engagement, as well as, budget and people management skills.
Related resume examples
---
Make Your Sorority Resume Exactly What They're Looking For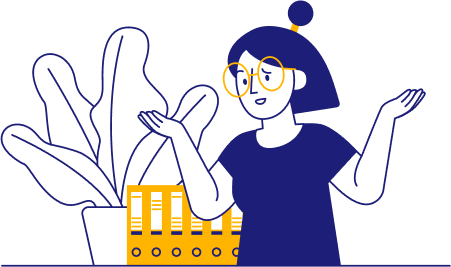 You're known for being organized and confident. Planning events, hosting meetings, or recruiting new members for your sorority are all things you know you're capable of doing. Now, it's time to dive into your bag of skills and shine a spotlight on the ones that are the most important for your particular role.
For instance, if you're applying for a sorority rush position, it's good to pick out skills that emphasize your go-getter attitude, knowledge of networking, or even the use of social media. As a philanthropy chair, you might want to focus on your financial acumen and event planning instead.
While you should emphasize your people skills, it's not a bad idea to toss in some knowledge of software or more technical matters where applicable. In any case, tailor this section to match the position you're applying for, be it housing chair or treasurer.
Need some ideas?
15 popular sorority skills
Event Planning
QuickBooks
Trello
Conflict Resolution
Google Suite
Social Media
Zoom
Networking
Recruitment
Final Cut Pro
Eventbrite
Hosting Meetings
Microsoft Office
Budget Management
Canva

Your sorority work experience bullet points
When you run for a key position at your sorority, it's important to prove that you're an effective leader. To make an impression, talk about the things that prove you've made an impact, and then dive a little deeper and explain what you were able to achieve.
One thing that might not come to mind, but is super important, are metrics. For instance, instead of simply saying you increased event attendance, talk about how you did it and the size of the increase. 
Don't forget to use active verbs to really claim ownership of these accomplishments—we'll show you a few good ones to use below.
Use metrics that showcase member engagement, such as attendance or reactions to social media posts.
Don't forget to mention finances where applicable. This includes things like donations, but also staying under budget.
Recruiting is crucial for a sorority, so don't hesitate to talk about the number of people you've recruited, trained, supervised, or guided.
You can also mention the number of meetings, events, recruitment drives, or charity events you've organized, as well as the number of attendees for each.
See what we mean?
Collaborated with sorority leadership to organize 14 networking events, guest speaker sessions, and workshops to enhance the mentorship program
Recruited 21 active members through social media outreach and person-to-person talks
Introduced time management techniques to members and saw on-time arrival rate of 94% throughout the games week
Managed a $7.4K budget for annual sorority philanthropy events on Excel, ensuring cost reduction for supplies by 13% through vendor negotiations
9 active verbs to start your sorority work experience bullet points
Led
Organized
Managed
Achieved
Executed
Orchestrated
Maintained
Increased
Spearheaded
3 Tips for Writing a Sorority Resume if You Aren't Very Experienced
Everything counts

Any experience is worth mentioning when you're new. You can always talk about your role in the math club or the time you organized a school dance. Pick things that show you're not afraid to take charge—the source of your experience is less important.

Highlight your people skills

Being able to collaborate with your fellow sisters is crucial, so make sure to highlight your interpersonal skills throughout your resume. Discuss your past sorority work, but also tutoring, being part of projects, and part-time jobs.

Keep it neat

Make an impression by keeping your resume clean, organized, and error-free—after all, any work within your sorority will have to be the same. Pick a resume template that speaks to you and use a resume checker to make sure it's as great as it can be.
3 Tips for Writing a Sorority Resume if You've Got More to Talk About
Show off your impact

If you've already held a leadership role at your sorority, make sure to mention the impact you were able to make. Discuss successful fundraisers, events, game nights, or social media campaigns.

Talk about your projects

Instead of talking about unrelated jobs, you can use your resume to highlight the projects you've been part of, such as clubs. Pick the right things to talk about by tailoring your resume to match the role description; for instance, if you're applying to be a sorority rush, mention how you were able to recruit new members for your photography club through Instagram posts.

Don't neglect your software proficiency

These days, sororities are less about notebooks and binders and more about Zoom calls and Excel spreadsheets. Highlight your organizational skills by mentioning how you used Asana to delegate tasks or QuickBooks to manage the sorority budget.
Should I include my hobbies?
It can be a good idea—it lets your sisters get to know you a little better and imagine that you're part of the team. It's even better if your hobbies align with the role; for instance, volunteering at a shelter if you're applying to be a philanthropy chair.
Should I talk about part-time jobs?
It's definitely worth a mention if you have space between all your other projects. Pick relevant work experience bullet points, such as talking about how many customers you served per shift or how you helped a fellow student raise their GPA through tutoring.
How to format my resume?
We recommend using the reverse-chronological format, meaning that your most recent jobs and projects will appear at the top of your resume. Your sorority resume can include sections such as work experience, projects, clubs, skills, hobbies, and personal information.