You're the guiding force that keeps the team on track and ensures smooth operation. Your ability to coordinate tasks and manage personnel is second to none, making you the backbone of any shift.
With an astute eye for problem-solving and a knack for effective communication, you can maintain harmony while seamlessly juggling all your responsibilities. However, leadership skills are notoriously difficult to put on paper.
A good resume template is a good start, and luckily, we're here to help you step up to the challenge. Our shift leader resume examples will show you what a successful resume looks like and how to make it your own.
---
Shift Leader Resume
Why this resume works
From the onset, mention how you applied tools such as Honeywell, Todoist, Excel, and more to underscore your ability to achieve customer retention and satisfaction.

Then, customize your shift leader resume to resonate with the recruiters by showcasing achievements backed by smart tools, including email management, task organization, scheduling, and financial tracking.
---
Dunkin Donuts Shift Leader Resume
Why this resume works
Follow this example lead, and tailor your Dunkin Donuts shift leader resume to show readiness to take charge and make every shift a success.

To stand out and be successful at the shortlisting stage, prove you're a problem solver and have a knack for retaining customers, such as improving satisfaction by 67 percent.
---
Restaurant Shift Leader Resume
Why this resume works
Are you an achiever and a leader? Recruiters are looking for a meticulous performer like you. Meet these expectations through grabbing the recruiter's attention by demonstrating the ability to improve overall customer experience in your restaurant shift leader resume.

A perfect example would be pointing out your input to achieving an 87% increase in customer capacity and improving satisfaction levels.
Related resume examples
---
Adapt Your Shift Leader Resume to Impress the Recruiters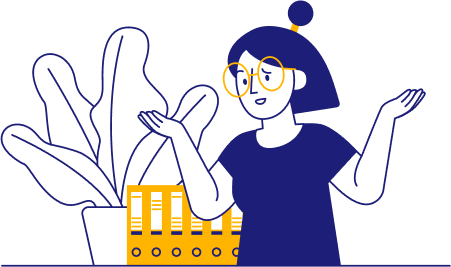 When crafting your shift leader resume, job skills are the first thing people see and use to judge your suitability for the role. Because companies count on you to lead their teams effectively and ensure great results, it's vital to choose the right skills to showcase.
Your role requires technical and soft skills, so include a mix of both. For interpersonal abilities, emphasize your ability to manage teams and delegate tasks.
Technical competencies should include scheduling software, performance optimization tools, and any industry-specific knowledge. Focus on the skills that align with the job requirements, and make sure to back up your claims in the work experience section.
Need some pointers?
15 top shift leader skills
Microsoft Office
POS Systems
Team Building
CRM
Inventory Management
Upselling
Trello
Checkit
Cultural Sensitivity
Conflict Resolution
Slack
SurveyMonkey
Google Sheets
Delegation
When I Work

Your shift leader work experience bullet points
By orchestrating efficient shifts, addressing challenges, and ensuring the smooth flow of operations, you're the one who keeps things running seamlessly.
In such an impactful role, it's crucial to focus on your significant achievements rather than just listing your daily responsibilities. This way, you can show how well you did the job rather than just say what your job was.
Your effective leadership directly impacts the success of the business, so there are plenty of success metrics you can use. Whether it's optimizing work processes, increasing staff retention, or boosting customer service scores, make sure you attach concrete numbers to all of your accomplishments.
Highlight the percentage of team members who have been with your shift over a specified period, showcasing your ability to create a positive work environment and reduce turnover.
Share customer feedback and ratings related to your shift's or team's performance, demonstrating your commitment to providing excellent service and ensuring customer loyalty.
Include statistics related to increased productivity, reduced wait times, or improved task completion times, illustrating your capacity to streamline operations and boost overall efficiency.
Provide data on how your leadership positively impacted sales or revenue within your shift or department.
See what we mean?
Employed Deputy for staff scheduling, optimizing labor allocation and reducing costs by 58% while maintaining a well-staffed team
Controlled operations using NCR Aloha POS system, resulting in a 44% improvement in order accuracy
Utilized Trello for task management, which improved team organization and efficiency by 77%
Launched the use of Checkit for food safety checks, resulting in a 99% compliance rate during health inspection
9 active verbs to start your shift leader work experience bullet points
Managed
Facilitated
Coordinated
Guided
Enhanced
Optimized
Implemented
Mentored
Resolved
3 Tips for Crafting a Shift Leader Resume Without Prior Experience
Leverage extracurricular activities

If you've been involved in clubs, organizations, or volunteer work outside of your formal education, discuss how these experiences have honed your leadership, teamwork, or customer service skills. Your active participation in extracurriculars can show your dedication to growth and development.

Talk about your background in the industry

You may not have worked as a shift leader, but you probably have worked in the same industry, so dive into that. For instance, if you used to work as a waiter and are now applying to be a restaurant shift leader, discuss menu knowledge and collaboration with the kitchen staff.

Feature projects and internships

Even if you haven't held a formal shift leader position, showcase any relevant projects, internships, or part-time roles where you demonstrated leadership and teamwork. Describe the responsibilities you had, the challenges you tackled, and the results you achieved. Highlight any instances where you were in charge of a shift or had supervisory responsibilities.
3 Tips for Writing an Experienced Shift Leader Resume
Certifications and training

Mention any relevant certifications or training programs you've completed that demonstrate your qualifications as a shift leader. These might include courses in leadership, management, or customer service, as well as certifications such as ServSafe or First Aid/CPR.

Quantify achievements

Whenever possible, quantify your accomplishments. Use numbers and percentages to illustrate your impact. For example, describe how you reduced shift-related costs, increased team productivity, or improved customer satisfaction scores, emphasizing your tangible contributions.

Optimize for ATS compatibility

Ensure your resume is applicant tracking system (ATS) friendly by including relevant keywords from the job description. Use terminology specific to the shift leader role to increase your chances of passing through the initial screening process. This might include phrases like "team management," "customer service," or "operations coordination."
What metrics should I focus on? 
Concentrate on metrics that accurately showcase your diverse background. Highlight improvements in staff retention, operational efficiency, customer satisfaction, and any quantifiable results you've achieved in your role.
Should I include non-management jobs?
Definitely, especially if they were in the same industry. Any job that emphasizes your ability to work with people can be a solid way to showcase that you'd make a great shift leader, be it volunteering or tutoring.
How can I determine which skills to include? 
Select job skills that align with the specific requirements of the shift leader position, as well as industry-specific skills, such as upselling for retail work. Prioritize leadership, team management, communication, problem-solving, and customer service skills. Refer to the job description to tailor your skills section effectively.