You ensure buildings stay clean and operate at peak performance. Security protocols are implemented, custodial functions are overseen, and grounds maintenance is performed accurately with you managing the facility.
But have you selected the ideal resume template to prepare for the hiring process?
Depending on the type of facility you'll be overseeing, everything from business performance to resident happiness could depend on your decisions, so hiring managers will carefully consider who they hire. You can use our facilities manager resume examples to ensure you showcase your top job skills optimally for today's job market.
---
Facilities Manager Resume
Why this resume works
A demonstrated history of optimizing facility operations is crucial in a facilities manager resume. Confidently showcase your experience in increasing operations efficiency, reducing downtime, enhancing control systems.

You're be at an advantage if you included your daily duties and how much they helped the companies, just like Samuel did.
---
Facilities Coordinator Resume
Why this resume works
A well-structured and organized facilities coordinator resume will get you noticed. However, a mere appeal will not get you hired.

Amplify each work experience entry to showcase a proactive approach and specific accomplishments, such as improving accessibility and data organization by 56%, enhancing security and guest experience by 67%, and so on.
---
Facilities Maintenance Resume
Why this resume works
Two things made this facilities maintenance resume shine. Any guess? Well, the achievements that resulted in 76% reduction in energy consumption and downtime by 64% would big a welcome by any potential employer.

Therefore, tailor your piece to speak to the core need of the company, and you'll get hired in record time just like in the case of Emily.
Related resume examples
---
Plan Your Facilities Manager Resume to Meet the Needs in the Job Description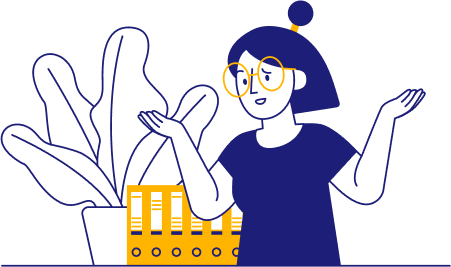 When you start overseeing a building's operations, you'd want to know how they operate, from maintenance schedules to safety protocols, to help plan process improvement strategies accordingly. Take a similar approach while writing your resume.
Each facility will have different needs, and you should customize your resume based on the job description to stand out amongst other candidates. For instance, if you're overseeing a manufacturing facility, you may want to emphasize your knowledge of OSHA safety and operational budget management.
Need some ideas?
15 best facilities manager skills
Project Management
McCormick Estimating
OSHA Safety
Staff Management
Customer Service
Vendor Management
Scheduling
Process Improvement
Budgeting
Microsoft Project
Calendly
Zendesk
Facilities Maintenance
Electrical Installation
Fishbowl

Your facilities manager work experience bullet points
Your top skills in McCormick Estimating software and facilities maintenance protocols will grab a hiring manager's attention. However, you still want to bring things full circle in your work experience bullet points to show how you've been successful on the job.
A great way to do that is by sharing performance achievements that contain metrics in each example. For instance, you could explain how you boosted facility cleanliness ratings with new janitorial processes or improved performance efficiency through a new employee training protocol.
Here are some excellent metrics hiring managers love seeing facilities managers use on resumes.
Uptime rate: An essential aspect of facility maintenance is ensuring equipment is up and running smoothly most of the time.
Resolution time: When issues occur, hiring managers will want to know you can find resolutions quickly.
Cost reductions: Every company will be happy to see you've been able to manage budgets effectively and reduce operating costs.
Scheduling efficiency: When you can reduce staff shortages and keep tasks running on time, it'll be a great benefit to any company hiring facility managers.
See what we mean?
Implemented IBM Maximo for efficient maintenance management, which reduced downtime by 41%.
Utilized Autodesk Revit for facility design and space optimization, resulting in a 61% increase in space utilization.
Collaborated with cross-functional teams to implement Microsoft Project for project management, completing projects 31% ahead of schedule.
Implemented Johnson Controls Metasys for advanced building automation, optimizing energy efficiency by 44%.
9 active verbs to start your facilities manager work experience bullet points
Oversaw
Managed
Directed
Improved
Controlled
Operated
Enhanced
Utilized
Organized
3 Tips to Improve Your Facilities Manager Resume When You Lack Experience
Showcase high levels of technical ability

Even if you haven't worked as a manager, you've probably been a maintenance technician or coordinator before. Lean on your excellent technical abilities, like electrical installation or production forecasting, to show why you'll make a great operational leader.

Get creative with how you present leadership experience

Leadership doesn't always have to be working as a supervisor or manager. Things like training new maintenance technicians or leading the implementation of a new process improvement measure could also show your ability to lead teams effectively on the job.

Lean on educational achievements

If you have a degree in facilities management, maintenance technology, or other relevant fields, that'll show a lot of relevant knowledge necessary for the position. For instance, you could cite a school project you completed where you performed operational forecasting to boost cost control by 54%.
3 Tips to Enhance Your Facilities Manager Resume When You Have Experience
Consider using a summary

Facilities managers with ten or more years of work experience can benefit from a resume summary. For instance, you could explain in a few sentences how you led a 10-person maintenance team while continuously evolving quality control measures that reduced operational waste by an average of 12% year over year.

Reverse chronological order works best

As you've grown in your career, your top abilities in scheduling and process improvement will have also evolved. Therefore, listing your most recent experiences first will help you emphasize your most relevant skills as a facilities manager.

Eliminate irrelevant jobs

When you have lots of management experience, some of your earlier roles, like maintenance tech or assistant, can be removed from your resume. Keep it to three or four most recent jobs relevant to essential skills like staff development or vendor management.
How long should a facilities management resume be? 
Aim for a one-page resume. If you're struggling to do so, try to narrow in on the primary needs of each job. For instance, if you'd be managing operations in an office, you could emphasize how you improved computer maintenance schedules and created logistics dashboards for the order management staff. 
Do I need to be concerned about passing ATS checks? 
Nowadays, it's much more common for companies hiring facilities managers to run a quick ATS check to find specific keywords they're seeking in the position. To optimize, you could list the exact job title, such as "facilities manager," at the top and include key job skills like Fishbowl or Microsoft Project exactly as they're listed in the job description. 
Do facilities managers need to list education? 
Many companies looking for a facilities manager will want you to have an associate's or bachelor's degree in maintenance technology, facilities management, or other relevant fields. So, if you possess a relevant degree, you should list it to show you have well-rounded knowledge in aspects like budget management or equipment maintenance.