As a seasoned sales strategist, you excel at converting prospects into loyal clients and then retaining them through your top-notch customer care.
You effortlessly walk the line between bringing in new clients and fostering existing relationships, but a recruiter won't know this unless you know how to make a resume that does a great job of showing them what you can do.
That's why we're here. Our senior account executive resume templates and tips will help you with your job search and show you how to advance your career.
---
Senior Account Executive Resume
---
Modern Senior Account Executive Resume
---
Professional Senior Account Executive Resume
---
What Matters Most: Your Senior Account Management Skills & Experience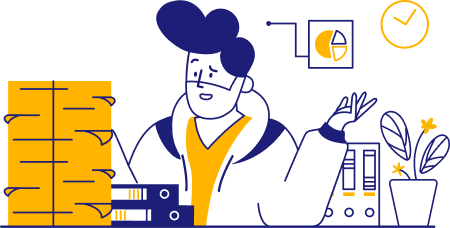 Your technical expertise and superior soft skills go hand-in-hand, and this synergy is what gives you an edge as a senior account executive. Use this section to demonstrate how your business acumen and leadership merge seamlessly.
The skills section of your resume is where recruiters look first; showcase your strongest attributes without being vague. To maximize impact, list skills that your experience can reinforce in the next section.
If you're well-versed in CRM platforms, don't just say that; mention that you're familiar with Salesforce and Zoho. Similarly, when you talk about your soft skills, don't settle for "interpersonal skills," but use specifics like your leadership or client relationship management.
9 most popular best senior account executive
Salesforce
Market Trend Analysis
Relationship Building
Sales Forecasting
Competitive Analysis
Lead Generation
Negotiation Techniques
Team Leadership
Presentation Skills
Sample senior account executive work experience bullet points
In a senior account executive role, recruiters look beyond skills—they want evidence of how you've applied them throughout your career. The work experience section is where you can achieve a great resume.
To set yourself apart from the competition, use concrete numbers and examples to back up your experience. Use statistics to talk about that partnership you secured and leverage figures when you talk about the client relationships you've managed for years.
Here are some sample work experience bullet points:
Secured a milestone client worth over $3M, increasing company market share by 14%
Headed up an expansion into a new market segment, leading to a 25% increase in the company's client base
Refined sales strategies using market trend analysis, boosting sales conversion rate by 10%
Updated long-term client relationship strategy, resulting in a 23% increase in customer retention over a 3-year period
Top 5 Tips for Your Senior Account Executive
Show career progression

Recruiters for senior account executives seek strong leadership and ambition. Just saying you have these qualities won't cut it—prove you do by showing your journey from straight-up sales to leading teams that managed high-value clients.

Highlight your adaptability

If you've worked across more than one industry, showcase how you've adapted your skills to various contexts. Highlight your diverse experience to demonstrate that you're a pro at learning the ins and outs of any industry and applying your prowess wherever you go.

Emphasize your collaboration and leadership

You work closely with other departments while leading a team of account executives, so your management skills are key. Highlight how you led an initiative to refine your company's sales strategy, signing several large accounts, or when you facilitated a cross-functional initiative to tweak your company's product based on client feedback.

Keep it concise and impactful

Despite your extensive expertise, your resume should fit on one page. Each line should add value, highlighting key sales achievements, major accounts won, or successful sales strategies you've spearheaded. Underscore your active role in driving sales growth and show that you were a key player instead of an observer.

Tailor your resume

Read the account executive job description for each role carefully and tweak your resume to match its requirements with your most relevant skills and experience. For example, if you're applying to a role at a growing company, talk about the time you led your company's expansion into a new market, doubling its client base.
How should I highlight my technical skills?
Showcase your most vital technical skills by putting them front and center on your resume. If CRM software is your strong suit, list the platforms and tools that you're most familiar with at the top of your skills list, and weave them into your work experience section by showing how you put them to work.
How can I make my resume stand out?
Besides using a modern resume template, to really stand out from your competition, quantify your achievements to substantiate your claims. Don't just say you managed client accounts; instead, say that you managed 4 of the company's highest-value client accounts for 3 years. 
What if I don't have senior account executive experience?
If you haven't worked this exact job title before, that's perfectly fine. Highlight your relevant skills by leveraging your experiences. Perhaps you spearheaded an expansion, led a sales team, or simply have years of account management experience, including signing several lucrative clients.