It's time to increase the company's customer base by evaluating products on demand and strategically interacting with targeted groups of customers! You're probably also busy handling company budgets, researching, and reporting relevant financial info.
So how do you use your resume to show that you're ready for your next role thanks to your social networking and cost-benefit analysis capabilities?
Don't worry: We've helped tons of marketing accountants land their dream jobs, and these three marketing account executive resume templates will help you fast-track your career!
---
Marketing Account Executive Resume
---
Elegant Marketing Account Executive Resume
---
Clean Marketing Account Executive Resume
---
What Matters Most: Your Marketing Account Executive Skills & Experience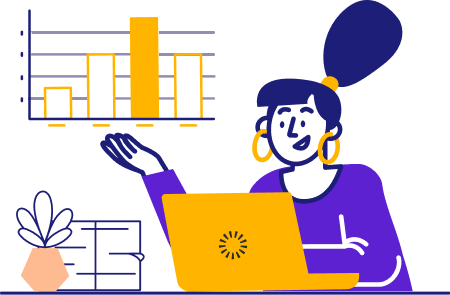 Your skills are the core of your credibility in marketing accounting, so show off exactly what you can do to manage accounts and and improve ROIs. Recruiters want a peek into exactly what you use to work your budgeting magic!
And be specific about how your abilities impact your ability to do your job. Honing your skills list also shows some depth of knowledge: Specify Salesforce or HubSpot instead of just "CRM tools."
When you specify your abilities, you also avoid sounding generic! Plenty of other applicants have probably already said "communication," but how many have broken that down into "public speaking" and "proposals?"
9 best marketing account executive skills
Pipedrive
Vendor Negotiations
MS Excel
Time Management
Budget Analysis
ROI Analysis
Public Speaking
Proposals
Financial Reporting
Sample marketing account executive work experience bullet points
Now that you've shared what you use to get things done, recruiters want to know what you've done and how. They especially want to know what you accomplished for the company through your skills and actions!
With each milestone and achievement you share, ensure relevance to the role. Whether your prior roles were paid jobs or college internships, emphasize the experiences you had that made you better with numbers, budgets, or negotiations.
And make sure you back those tidbits up with quantifiable data! You'll need to offer metrics for your success, such as percentages, dollar savings, and customer reach improvement percentages.
Here are some good samples:
Directed campaign launch for a new educational web product, resulting in a revenue of $3.2M
Surpassed sales targets by 14% in 2021, and by 17% in 2022
Increased returning client base by 4% by fostering more in-depth relationships with existing clients
Communicated with clients to understand specific needs, resulting in $902K in annual revenue
Generated a holistic paid acquisition strategy, leading to a 41% ROI
Top 5 Tips for Your Marketing Account Executive Resume
Show depth of knowledge

As we've mentioned, depth of knowledge is a crucial qualification for a marketing account executive. Be as specific as possible throughout your experience and skills sections (really!) to show that you go beyond the surface-level stuff and provide true expertise.

Let those certs shine!

You'll look more impressive than ever when you include certifications like your Certified Sales Professional (CSP) or Professional Certified Marketer (PCM). They demonstrate skill and ambition, so give them their own little section if you have more than one.

Highlight your ability to strategize

Since critical thinking, demand and budget analysis, and customer outreach are such key parts of your job, bring in as many examples of them as you can. They all uphold a core aspect of your role in the company: Strategy optimization.

Streamline your sections

Efficiency and a well-rounded outlook are other great qualities for marketing account executives to demonstrate: Show this by how you format your resume and bullet points. Group interpersonal skills and hard skills accordingly in your skills list, and create a flow within your experience section.

Demonstrate your people skills

Since your skills section should lean more technical, you can demonstrate the more interpersonal side of your marketing abilities through context tidbits like client relations, vendor negotiations, and customer reach increases.
Should I still include my education?
Yes! Including a degree in marketing, financing, or business administration can bolster your credibility by far. Include any other courses or classes you've taken independently if you haven't already listed their certs on your resume.
Are there any undesirable metrics?
Actually, yeah. "Floating" numbers that don't connect to a punchy end metric aren't great. In other words, avoid random numbers of projects with no quantifiable metrics for their positive impact on the budget or customer base.
How long do I make my resume?
We know it can be tough, but limit yourself strictly to a one-page resume! Your extra success stories about ROI improvements and increased client return rates can go in an awesome cover letter.