You love partnering with clients on their way to success—coordinating projects, creating advertising strategies, and meeting client goals are all part of what you do.
Is your resume formatted in the same way to help you grow your career?
We know it's tough keeping up with top business strategies and figuring out how to create a successful resume simultaneously, so we did the research for you. Use our junior account executive resume templates to display your top skills successfully in 2023.
---
Junior Account Executive Resume
---
Modern Junior Account Executive Resume
---
Professional Junior Account Executive Resume
---
What Matters Most: Your Junior Account Executive Skills & Work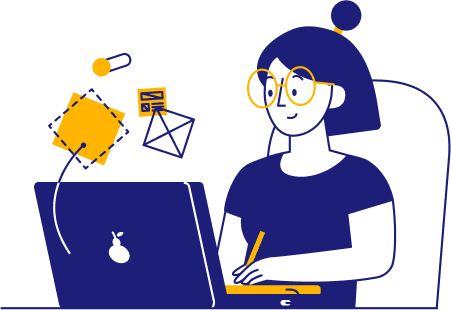 Many account executives know they have the right skills for the job but feel confused about where to start when listing them on a resume. After all, you handle a lot. You do data analysis, sales, and everything in between.
A good place to start is the job description. Is the company looking for help with sales? Then listing your skills in top software like Salesforce and your presentation skills would be great to include.
Here are some junior account executive skills in demand in today's job market.
9 top junior account executive skills
Project Development
NuOrder
JOOR
Minitab
Full Circle
Salesforce
Market Analysis
Customer Service
Sales Presentations
Sample junior account executive work experience bullet points
You've caught the employer's attention with your top skills, like using Minitab and conducting market analysis. Now it's time to show how you've applied those skills in real work environments.
Like any business presentation, you want your examples to be backed by numbers. For instance, you could explain how your social networking strategies helped bring in 120 new clients.
Also, remember that hiring managers don't spend much time on each resume. One sentence on how you use NuOrder to create B2B e-commerce plans can go a long way.
Here are a few samples:
Used Full Circle to optimize distribution strategies for apparel brands, reducing shipping time to get products on store shelves 50% faster.
Implemented a new system using JOOR to help B2B wholesale clients connect with retailers 63% more efficiently.
Prepared sales presentations for 80 leads and closed 76% of deals on the day of the presentation.
Analyzed data in Salesforce to identify 14 ways to improve the customer experience, increasing satisfaction scores by 66%.
Top 5 Tips for Your Junior Account Executive Resume
Always proofread

Account executives need to use high levels of detail and accuracy when making decisions. You wouldn't want a sales strategy to flop because you used the wrong data in market analysis. The same can be said for your resume. Don't let it flop because it was full of grammatical errors.

Proper formatting for junior account executive resumes

Junior executives will benefit from using reverse-chronological formatting. It puts your most recent experiences first, which are most relevant to using current software like JOOR and your most well-rounded abilities in aspects like project development as you've grown your skills over time.

Limit your resume to one page

The business environment moves quickly, and so do hiring managers making decisions in the field. A one-page resume is concise enough so they can quickly identify your key skills in things like market analysis that'll show you're the right fit for the job.

Organize the information

Using an organized resume template will make the best first impression. Clear headers should show your education, top account management skills, and previous work managing business clients. Use bullet points whenever possible and easy-to-read 12 to 14 point font.

Quantify with numbers

Your decisions have an impact that can often be quantified in key business metrics. You should include numbers whenever possible to emphasize your abilities, like how your new cold-calling strategy increased conversions by 15 percent.
Should junior account executives use a resume objective?
If you lack experience, a resume objective can help present your top skills effectively. A couple of sentences on how you're a driven professional with two years of experience using Minitab and Salesforce to analyze consumer data can go a long way for a company looking for those exact abilities!   
Do junior account executives need a cover letter? 
You should include a cover letter to present a well-rounded overview of your abilities. Your cover letter can include more details about how you create sales strategies, your experience managing accounts, or why you're passionate about the industry the company is in.  
What if I haven't worked as an account executive before?
Include skills from previous applicable experience. If you worked as a sales rep before this or completed an administrative internship, you could include skills like using Microsoft Excel to manage data or providing high levels of customer service to meet client needs.