You ensure the company's key accounts are managed with expert care, form great relationships with clients, monitor account activities, and take care of special requirements.
You've helped businesses grow, but is your resume professionally structured and helping you grow your career?
Making an excellent first impression is critical to landing new business opportunities. Use our key account executive resume examples that are proven to impress hiring managers in 2023.
---
Key Account Executive Resume
---
Formal Key Account Executive Resume
---
Elegant Key Account Executive Resume
---
What Matters Most: Your Key Account Executive Skills & Work Experience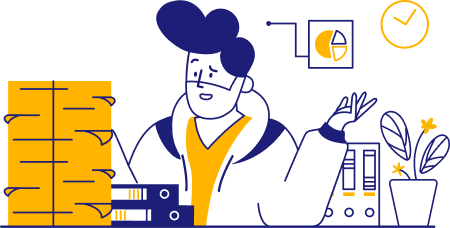 Companies are careful about who they choose to manage their most important clients. Therefore, the skills on your resume need to be planned accordingly to show you're the right fit.
Tailor the skills you list to the company you're applying to, just like you'd customize your management strategies to the needs of a company's VIP accounts.
If the company needs help boosting client satisfaction scores, then mention your client relations and consultative selling skills.
Here are some popular key account executive skills in today's job market to get you started.
9 popular key account executive skills
Contract Negotiation
Sales Presentations
HubSpot
Salesforce
Microsoft Office
Event Management
Solution Selling
NetSuite
Client Relations
Sample key account executive work experience bullet points
Choosing the right skills will have you off to a great start. Include quantifiable examples from previous work experience that prove companies will make the right choice by putting their key accounts in your hands.
You want to include many key metrics, like revenue growth and territory expansion.
For instance, explain how you used market analytics to develop strategies that expanded your territory's reach by 60%. Aim for short descriptions that use numbers to quantify your impact whenever possible.
Here are a few samples:
Analyzed key account data in Salesforce to formulate new offers for VIP accounts and used solution selling to get 95% of contracts renewed.
Trained the sales team on a new marketing approach across all levels, boosting territory revenue by $2.5 million.
Analyzed KPIs in NetSuite to identify the position of each key client and formulate more effective marketing strategies that doubled conversion rates.
Forecasted revenue growth and market needs for the coming year using data from HubSpot to make planning new strategies 66% more efficient.
Top 5 Tips for Your Key Account Executive Resume
Reverse chronological order is the best fit

Help job recruiters see your most relevant skills, such as forecasting and contract negotiations, by listing them first. It'll also help them look back to see how you've grown the skills needed to work with specialty clients at this point in your career.

Short descriptions are the most impactful

Hiring managers want to know about your most relevant skills. Short, single-sentence descriptions like how you identified market trends to launch 11 new product lines successfully can help showcase your skills in the most impactful way.

A single-page resume is best for key account executives

A one-page resume ensures you stick to the most relevant information. If the position requires managing accounts in the manufacturing industry, list highly relevant information, like successfully negotiating 27 contracts with manufacturers.

Consider adding a summary

Account executives typically have many years of experience. Consider adding a summary to your resume with a few sentences about why you're an excellent fit for the position. For example, include that you have 15 years of experience managing $512 million in top-performing accounts.

Include numbers whenever possible

You make a lot of decisions and sales pitches based on metrics. Include them in your resume as well. For instance, explain how you created effective sales presentations to close 72% more leads.
What if I haven't managed key accounts before?
Include any previous experience where you made key business decisions when working with clients. If you managed 36 events that generated $656,000 in net revenue, highlight this to show your decision-making abilities.
What should I put in my key account executive cover letter?
Your resume will be data-based and straightforward, so make your cover letter more personal. Go into more detail about how you built effective working relationships with clients, your passion for business, or why you're applying for the specific company.
How do I make my key account executive resume stand out?
Use a well-formatted resume with clear headers, bullet points, and easily readable 12-14 point font to make a great first impression. Follow through with detailed information about your top skills, like how you use solution selling to close 74% more leads.