You're a master of the in-store customer experience. Questions are answered, employees are directed, and visual displays are created with high levels of expertise with you on the job.
Have you managed to display your excellent retail skill set on your resume?
We have you covered with our three retail department manager resume examples. We've done tons of research on which resume templates work best so you can display your retail management skills successfully. 
---
Retail Department Manager Resume
---
Clean Retail Department Manager Resume
---
Modern Retail Department Manager Resume
Related resume examples
---
What Matters Most: Your Retail Department Manager Skills & Work Experience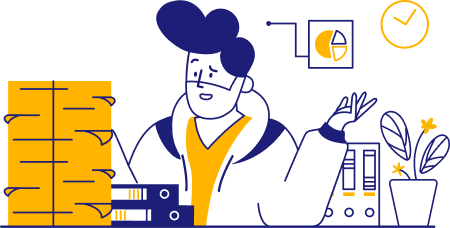 The decisions you make will be integral to your department's success. Therefore, retail hiring managers will look at the top skills you select with a careful eye. 
A great way to stand out is by keying in on the position's core responsibilities. Will you be managing the meat department at a grocery store? Then emphasizing your food handling and counter sanitation skills would be great to include. You should tailor all your abilities in the same way to each unique position. 
Here are some of the most sought-after retail department manager skills.
9 most popular retail department manager skills
Customer Service
Scheduling
POS Systems
Employee Management
Inventory
Sales Promotions
Loyalty Programs
Conflict Resolution
Performance Reviews
Sample retail department manager work experience bullet points
While your top skills will show that you're an excellent team leader with a customer-focused mindset, hiring managers will still want to know more before deciding. That's where your results from previous experiences will come into play. 
At this point in your career, you're familiar with retail metrics that are essential to optimize the tight margins most stores operate on. Things like inventory turnover and sales per square foot are always excellent metrics you can use as examples to catch a hiring manager's attention.
Additionally, keep these concise and easy to understand, like you're explaining to your employees how to set up a new display.
Here are a few samples:
Created new signs and displays for sales promotions to catch customer attention, boosting sales volume by 82%.
Answered all customer questions in a friendly way and used conflict resolution skills when necessary to boost satisfaction scores by 77%.
Trained 37 cashiers on a new loyalty program promotional method to increase customer signups by 63%.
Conducted performance reviews and employee coaching to ensure store policies were adhered to 97% of the time.
Top 5 Tips for Your Retail Department Manager Resume
Use reverse chronological formatting

Once you've made it to a management position, your skills in employee and inventory management have likely grown significantly. Therefore, immediately emphasizing your most recent abilities is a good idea to stand out in the hiring process.

Keep your resume to one page

Single-page resumes work best to outline a concise and relevant overview of your skills in scheduling and sales promotions. Hiring managers don't need all the details, but one sentence on how your new merchandising system boosted sales per square foot by 47% will go a long way. 

Use action words when possible

Simple re-wording can help your examples sound more impactful using action words like "managed" and "trained." For instance, you could say you "trained a 16-person sales floor team to stock products 54% more efficiently."

Emphasize your comprehensive skill set

Department managers need to be well-versed in all levels of the retail experience. Your skills should include aspects of customer service, leadership, and core abilities such as running POS systems.

Optimize with an organized display

Find a resume template that organizes your top skills, just as you want to display products on store shelves in a way that stands out to customers. Your resume should have clear headers, bullet points with metrics, and easily readable 12-14 point font. 
Should retail department managers use a summary?
Those with ten or more years of retail experience will benefit from a resume summary. You could write two or three sentences about how you've assisted in all customer needs by answering questions and helping locate products to achieve 97% positive satisfaction scores over your 12-year career. 
What if I haven't been a retail department manager before?
You can cite your experiences as an assistant manager if applicable or try to find any examples that show leadership ability. For instance, if you trained seven new employees on the loyalty program and the store saw a 17% increase in signups afterward, that would be a great example to use. 
What if I'm struggling to fit everything on one page?
Try limiting your resume to three or four previous jobs, specifically emphasizing the most relevant retail experiences. For instance, if you're applying to be a manager at a grocery store, other previous grocery experiences should be emphasized.