You've been working in restaurants for years, learning everything that keeps operations running behind the scenes for a seamless dining experience. You manage budgeting, daily staff operations, guest feedback, and more.
But you might still wonder how to make a resume demonstrate your ability to run a restaurant. How do you show your strategic and analytical capabilities?
Don't worry, we've helped plenty of people highlight their skills with these three restaurant business owner resume templates—and you can use them to shine your best, too!
---
Restaurant Business Owner Resume
---
Professional Restaurant Business Owner Resume
---
Formal Restaurant Business Owner Resume
Related resume examples
---
What Matters Most: Your Skills & Professional Experience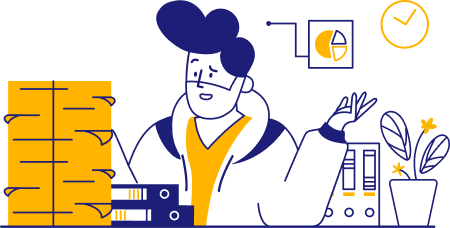 Use your most useful skills on the job, like inventory management and customer service, to show recruiters what makes you good at running a restaurant. Make sure each item on your list earns its space via relevance to your role!
And be specific—recruiters won't know how good you are at maintaining business if you say "business" or something equally generic. Some programs like MS Suite are applicable outside restaurant ownership, so name these clearly if they're key to your process.
Specificity shows recruiters your ability to sort and prioritize information, just as you would while managing inventory or your quarterly budget. Here are some examples of specific skills that could highlight your unique merits:
9 top restaurant business owner skills
Customer Service
Accounting
Restaurant Operations
Food Safety
Code Compliance
Menu Planning
Adaptability
MS Excel
Budget Analysis
Sample restaurant business owner work experience bullet points
Your experience section should be as specific as your skills. Recruiters want to know about when you chopped down food waste to increase profits and how you upheld accountability through employee reviews to boost customer satisfaction.
Like you'll see in our resume examples, try to reference various experience points that address everything from budget savings to increasingly positive restaurant ratings. A diverse mix of accomplishments demonstrates how broad your scope of operations is.
Always back your success stories with metrics, like dollar amounts, work hour reductions, or numerical ratings. Here are some examples of how you can use quantifiable data to enhance your career milestones:
Exceeded quarterly targets by 9% by negotiating contracts with suppliers for 21% below wholesale value
Streamlined preboarding paperwork, reducing hiring costs by $174 per employee
Partnered with GrubHub to offer online ordering and delivery during 2020, sustaining a $172K net annual profit
Discussed safety guidelines and restaurant regulations in monthly meetings, improving health code compliance by 13%
Collaborated with social media manager to develop social media campaigns, increasing reach by 39%
Top 5 Tips for Your Restaurant Business Owner Resume
Show true leadership

Recruiters need to see evidence of your ability to fully own your restaurant's operations. Share examples of how you revamped the entire budgeting system or staff calendar structure to transform your success.

Use layout for emphasis

Try each of our resume templates to see which one puts your most notable experiences front and center. Your ownership skills should go in their own, clear section and visually boost experiences like the time you increased profits and the restaurant staff training sessions you led to improve efficiency.

Demonstrate growth

Use your reverse-chronological resume template to provide increasingly complex experiences that demonstrate advancement. Show climbing profit margins and diner satisfaction rates, with increasingly successful business strategies and vendor negotiations.

Pare down your bullet points

Recruiters want to see you demonstrate operational efficiency and organization skills by constructing concise experience points. Think "What, why, and how? + Results!" or "How did I manage that huge catering order to improve guest feedback, and what was that feedback in metrics?"

Use Context

Use a variety of contexts in your example section to show your adaptability to different customer and industry demands. When did you allocate more budget to carry out partnerships and fulfillment? How did you improve employee training to increase productivity and code compliance?
How do I customize my restaurant business owner resume?
It's true you should tailor your resume to each job description. Still, it's surprisingly simple: Look at the job requirements for relatable skills you can echo—like accounting, vendor negotiation, or restaurant employee onboarding.
How long should my resume be?
No matter how complex your accomplishments are as a standout restaurant business owner, stick with one page. Again: you want to demonstrate the same efficiency you foster in the kitchen.
Keep the cover letter?
Absolutely! If you can't stand trimming away that time you completely restructured your staff calendar to boost productivity, describe how you optimized everyone's time in a cover letter. Use your cover letter to add more depth and enrich your resume points.