You keep employees happy, schedule work efficiently, and always meet detailed specifications on projects. In the world of construction, where everything needs to get done right, organizations would benefit tremendously by having you at the helm of their next project.
Is your resume up to date to show you have the necessary skills?
Whether you're updating your resume to apply for a loan, get your company approved for a new project, or looking to transition your career, we have you covered. Our construction business owner resume examples have helped many construction professionals in these processes.
---
Construction Business Owner Resume
---
Elegant Construction Business Owner Resume
---
Clean Construction Business Owner Resume
Related resume examples
---
What Matters Most: Your Construction Business Owner Skills & Work Experience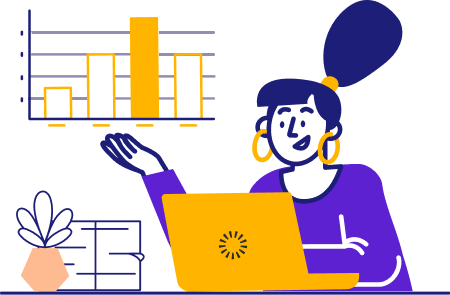 Construction projects have many ups and downs throughout their duration. Thankfully, your skill set has set you apart and made you successful in this field.
Overseeing construction jobs will provide you with many desirable skills that organizations want to see. The most important part is to make these skills relevant to why you're submitting a resume. For example, showing anything related to management and reliability will help if you're applying for a business loan.
Here are some popular skills to list on your construction business owner resume.
9 popular construction business owner skills
Bidding and estimating
Interpersonal skills
Project management
Construction design
Power tools
Construction machinery
Microsoft Office
Procore
Buildertrend
Sample construction business owner work experience bullet points
Construction projects can change in minutes. You'll want to showcase previous experience on your resume that details how you've handled critical decisions on the job.
As a business owner, you have plenty of skills to do this effectively. You're used to providing details to ensure jobs get done within proper specifications. Use that mindset to outline your impact on previous work.
The key here is to use numbers to describe your impact on the construction process and keep examples of experience as relevant as possible.
Here are a few samples:
Used Buildertrend project management software to provide detailed specifications to workers, reducing project delays by 43%.
Leveraged Procore to implement a detailed scheduling system to manage progress on 3 ongoing job sites and reduced the time for average job completion by 2 days.
Managed a team of 23 subcontractors during 2 building expansion projects and completed both jobs 5 days ahead of schedule.
Negotiated with vendors to reduce the cost of materials by 29% during the construction of a new commercial property.
Oversaw 103 contractors on a 3-month road construction project that was completed right on schedule.
Top 5 Tips for Your Construction Business Owner Resume
Combine leadership with reliability

Construction managers need both interpersonal and technical skills. Combining those skills will help you stand out. For instance, any organization will be delighted to see that you led a team of workers while finishing a project ahead of schedule.

Proper resume formatting for construction owners

Construction business owners will want to use reverse-chronological resume formatting. You should list your most recent jobs first and within the top one-third of your resume to make them stand out to anyone looking to hire you for their next project.

Emphasize your impact

Decision-makers want great leaders overseeing construction sites. Emphasize how the decisions you made positively impacted projects whenever possible. For instance, if you helped train employees in OSHA standards and it decreased on-the-job injuries by 30 percent, that would be great information to include.

Your resume should be one page in length

Resume templates that are relevant and concise will be the most impactful. They help leaders in organizations clearly see your expertise and make the call to choose you for their next construction project.

Your technical construction skills still matter

Even as an owner, your technical construction skills, like using power tools and high-powered machinery, still matter. It'll show you can lead others by example in these processes.
Should I include education and certifications on my construction owner resume?
If you have relevant education in things like business management, building management, or any trade-specific education, you should include that in your resume. Additionally, certifications like an OSHA certification will show you have well-versed knowledge.     
What should I put in my cover letter?
Use your cover letter to fill in any information gaps you can't fit in your resume. You can explain your passion for construction or why you want to work on a company's specific project and vision.   
What if I'm struggling to fit everything on one page?
Business owners have many responsibilities, so this can be common. Remember to keep everything as relevant as possible to the specific project, as you see in our resume examples. For instance, if you're applying for a road construction project, focus on experiences like how you led a previous asphalting project across two miles of roadways.