Running a business requires a versatile skill set. As an online business owner, you've set up successful marketing campaigns, ensured orders went out on time, and led top-notch customer service efforts.
Does your resume template spotlight how great of an asset you'd be to other organizations?
Our mission is to help you land your ideal job. Our online business owner resume examples have helped plenty of business professionals get started in a great new career, so they'll be an excellent place for you to start in this process.
---
---
---
Elegant Online Business Owner Resume
Related resume examples
---
What Matters Most: Your Online Business Owner Skills & Work Experience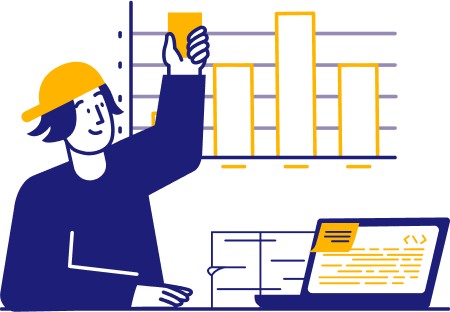 As a business owner, you've likely managed employees and conducted detailed efforts to make your operations successful. Listing your well-versed skills on your resume will require the same detailed expertise.
It's important for business owners to show they can lead at a high level. You may pursue many different careers in this position, so making the 6 to 10 skills you list on your resume job-specific while showcasing technical ability in online business will help you stand out.
Here are some of the best skills to list on your online business owner resume.
9 best online business owner skills
Project management
Team leadership
Google Analytics
Salesforce
WordPress
SEO
Data analysis
Microsoft Office
Adobe Commerce
Sample online business owner work experience bullet points
A business owner makes top-level decisions that have a company-wide effect. You'll want to showcase the impact those decisions had to make your resume stand out.
Thankfully, you'll have plenty of examples to share after running a business. The key here will be choosing the right examples that showcase a relevant skill set to the company you're applying to.
For example, if you're looking for a management or leadership position, showing anything you did that required leadership or high-level decision-making will be essential here.
Here are a few samples we pulled from our example resumes:
Led an SEO campaign that increased organic website traffic by 78% in 1 year.
Grew a list of over 49,000 email subscribers using a combination of SEO, social media marketing, and well-timed calls to action during the checkout process.
Crafted email marketing campaigns that generated an average of 2,150 product purchases each month.
Hired and managed 3 employees for website analytics in the process of fixing key bottlenecks in the purchasing process, which ultimately doubled conversion rates.
Used Adobe Commerce to implement a real-time inventory control system that increased shipping and receiving efficiency by 58%.
Top 5 Tips for Your Online Business Owner Resume
Limit your resume to one page

Concise and relevant resumes are more impactful. You can do this by describing your skills, like creating a high-converting website and the impact that had, in one sentence.

Be job specific

Employers will want to know you can perform the specific tasks in their job description. So if you're applying for an e-commerce website manager position, listing skills like WordPress, Shopify, or Adobe Commerce could be highly valuable here.

Fill in the blanks with your cover letter

Your cover letter can provide details you can't fit on your resume. For example, explain your passion for online business and provide information on why you're interested in working for the company you're applying to here.

Use proper resume formatting

Reverse-chronological resume formatting will be best for online business owners. That way, you can showcase your most relevant experience from your online business as the first thing potential employers see.

Proofread your resume

Managing an online business requires attention to detail. Remember to check your resume for grammatical errors before submitting it to make the best first impression.
What job title should I list on my online business owner resume?
You can simply list your job title as "Online Business Owner." Alternatively, you could list it as "Owner at [Your Company Name]." Either way, as long as you list relevant skills like generating online sales or leadership abilities, employers will see your experience here as highly valuable.    
How can I effectively promote my online business skills on a resume?
Give examples that are as concise and relevant as possible to the specific position. Using examples that quantify achievements with numbers will help immensely. For instance, you could say you increased the number of regular clients by 33 percent in one year.    
Should I list my education?
Even though your online business will likely showcase the most relevant experience, your education will help show well-versed knowledge. So if you possess a bachelor's degree in marketing or business administration, definitely put that on your resume.