You're a driven promotional expert who excels at getting a brand's message in front of its target audience. Whether in social media ads, website content, or retail store displays, you always find new trends for success.
Is your resume template up to date with regional marketing manager trends to successfully land your next job?
We've got your back. Our regional marketing manager resume examples are research-backed to help you showcase your skills in 2023.
---
Regional Marketing Manager Resume
---
Formal Regional Marketing Manager Resume
---
Elegant Regional Marketing Manager Resume
Related resume examples
---
What Matters Most: Your Regional Marketing Manager Skills & Work Experience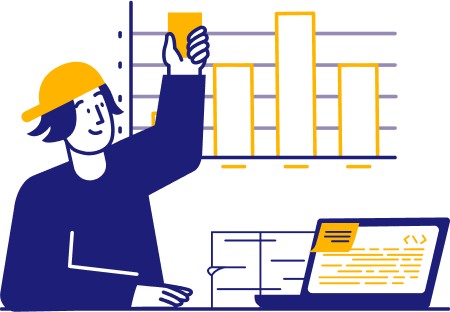 Most companies are deploying a wide range of marketing strategies in 2023. Therefore, regional managers will need to be well-versed in several concepts.
You know you have the right skills, but the struggle can be narrowing it down to 6 to 10 primary abilities for your resume. Try to use a mix of top marketing manager skills and what the company emphasizes in the job description. For instance, focusing on cold email and lead nurturing would be ideal for a company looking to improve its lead gen efforts. 
Here are some of the best regional marketing manager resume skills in today's job market.
9 best regional marketing manager skills
Salesforce
Product Placement
Market Research
Email Newsletters
Cold Calling
Lead Generation
Event Marketing
Pipedrive
Google Analytics
Sample regional marketing manager work experience bullet points
Your ability to conduct effective market research is great. However, you know that successful marketers also use that data to create high-converting promotional strategies.
Your work experience examples should use numerical examples to show how your strategies have succeeded. Think about leads generated, conversion rates, or consumer awareness metrics.
Hiring managers want to be able to quickly scan these examples to identify your core abilities, so keeping them to one sentence each is a good idea. Therefore, you don't need to write everything you know about event marketing. Simply saying you generated 587 leads at events shows your abilities.
Here are a few samples:
Used FindThatLead to compile a list of 3,500 cold leads and led a 14-person sales team in a cold-calling campaign to convert 37% of them into paying customers.
Analyzed consumer data in Salesforce to identify 3 errors in the lead nurturing process, improving conversion rates by 52%.
Created a weekly email newsletter for regional customers to generate 64% more recurring purchases.
Held a booth at 45 regional events yearly with well-designed displays and promotional materials to generate 71% more leads.
Top 5 Tips for Your Regional Marketing Manager Resume
Measurable results matter

Any company looking for help with marketing will be interested in the results from campaigns you've run. Therefore, listing a measurable impact in each example, such as how you boosted click-through rates or social reach, will be essential.    

Keep your resume to one page

Most management applicants have a long list of qualifications. However, narrow in on the most relevant needs of the position for a highly-specific one-page resume. For instance, you could focus on promotional design and scripting for events if managing regional events will be one of your primary responsibilities.       

Use reverse chronological order

Strategies and technology in the marketing field are always changing. New social trends gain popularity, and the software used gets updated. Listing your most recent experiences will help hiring managers see how you handle current software like Salesforce and trends like creating promotional reels on Instagram.

Consider a resume summary

Many applicants for regional management positions will have years of experience. A brief summary of how you're a promotional expert with 14 years of experience running email marketing campaigns to generate $1.5 million in sales can help your primary abilities stand out.

Proofread for grammar and accuracy

Just like you wouldn't want to send out a promotional email with the wrong date listed for an upcoming sale, you don't want your resume to be inaccurate or full of grammatical errors. Always proofread before submitting it.             
What if I haven't held a marketing management position before?
Try to think of examples you can list that show a high level of skill or your ability to lead. For instance, leading a 15-person team on a spring fashion campaign to generate $560,000 in revenue would help you stand out as a management candidate.   
What should I put in my regional management cover letter?
Aim to fill in gaps in your resume or get more personal. You could write about how you use market research to formulate effective strategies or why you want to help a company promote its brand's message. 
Should regional marketing managers list education?
Hiring managers will be the most concerned about your work experience, but your education in marketing or other business fields still matters. Any relevant education can help your abilities to create effective promotional strategies stand out.