You know all about crafting emails that avoid the spam folder and engage the reader. Thanks to your digital marketing skills, you find the best way to increase conversion rates and connect with every kind of audience.
We don't need to tell you about the power of words—your job revolves around it. As such, you know better than anyone that crafting your resume is all about finding the best way to show hiring managers that you're the one for the job.
We'll help you make an unforgettable resume that puts your talents front and center. Check out our handy email marketing manager resume templates and expert tips!
---
Email Marketing Manager Resume
---
Elegant Email Marketing Manager Resume
---
Clean Email Marketing Manager Resume
Related resume examples
---
What Matters Most: Your Email Marketing Skills & Experience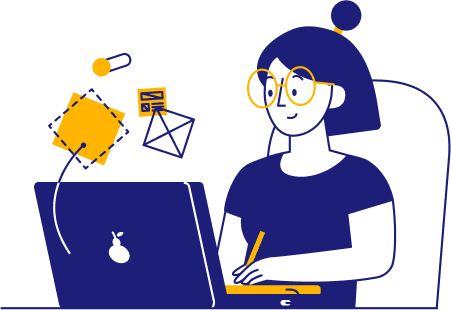 With the sheer amount of emails the average person receives per day, it takes some serious skills to create something that your subscribers actually want to read.
With your vast knowledge of SEO, copywriting, and your knack for analysis, you have what it takes to run successful email campaigns time and time again. The "skills" section is where you can show recruiters you're already a pro at your job.
Much like in your marketing strategies, avoid using uninspiring words here. "Team player" and "flexible" both sound nice, but they're not the keywords that recruiters are searching for. Instead, focus on the software you're proficient in and the marketing techniques you rely on every day.
Highlight your knowledge of conversion optimization, data analytics, and the CRM management tools you use. You'll elaborate on them in the next section.
9 best email marketing manager skills
A/B Testing
SEO/SEM
Salesforce
Audience Segmentation
HubSpot
HTML/CSS
Google Analytics
Marketo
MailChimp
Sample email marketing manager work experience bullet points
Your job revolves around driving tangible results and meeting various KPIs, be it open rates, customer satisfaction, or subscriber count growth. Good news—all of that useful data will now come in handy as you fill out your resume.
Using numbers and percentages is a great way to emphasize the impact you've had as an email marketing manager, so make sure that all of your work experience bullet points come with an eye-catching metric to help them stand out.
Discuss your greatest achievements. For instance, how you've boosted ROI through implementing new SEO techniques or how you performed A/B testing to optimize your campaigns and increase customer engagement.
Here's how you can do this in your own resume:
Created 50+ email templates and user journeys using Salesforce Marketing Cloud, improving campaign efficiency by 17%
Spearheaded a new SEO marketing strategy that increased open rates by 19% and click-through rates by 13% over a 6-week period
Implemented regular A/B testing procedures, including email subjects, graphic design, and copy, increasing open rates by 27%
Utilized Marketo and Mailchimp to streamline email automation, reducing manual work during campaigns by 38%
Top 5 Tips for Your Email Marketing Manager Resume
Share your financial wins

Other than various KPIs, hiring managers want to hear about your budget management. Detail specific instances where you've managed budgets effectively, secured increased ad revenue, improved ROI, or contributed to a rise in overall revenue.

Discuss your marketing prowess

As a seasoned email marketing manager, you've got some serious digital marketing chops—show them off! Use technical terms and discuss segmentation techniques, drip campaigns, CTA optimization, and all the other marketing strategies you've successfully employed.

Showcase your teamwork

You're always working with other people, so mention collaborating with the design department to optimize email personalization or attending daily stand-ups to discuss current campaigns. If you were in charge of a team, make it known, and underscore its greatest wins—such as running 50+ successful email campaigns.

Include your certifications

Hiring managers may want to see your bachelor's or even master's degree, but certifications make a great addition to your resume. If you have the Simplilearn Digital Marketing Specialist Certification or the Email Marketing Certification from HubSpot, throw them in.

Express your diverse talents

Many companies value marketers who have a vast knowledge of the industry. If you have past experience in other types of marketing, such as content marketing, affiliate, or SEM, mention this in your resume.
Do I have to update my resume for each job?
It's highly recommended that you do. Show off your attention to detail by carefully reading the job description and updating your resume each time. Much like your emails get higher open rates, your resume will catch the eyes of more recruiters if you do that.
How long should my resume be?
Keep your resume to one page unless you have more than 10 years of experience as an email marketing manager. Focus on relevant keywords, such as SEO and A/B testing, and be concise.
How to emphasize my soft skills?
Instead of listing your soft skills one by one, weave them in through your work experience and cover letter. You can do this by talking about working with other teams, reporting to your manager, or managing your own team of marketing specialists.