Juggling consumer insights, web analytics, market trends, and various budgets is challenging, but you make it look like a breeze. Your marketing expertise and leadership skills help you drive revenue, traffic, and brand recognition.
You know pretty much everything there is to know about marketing, but do you know how to translate your expertise into a resume that secures your next big opportunity?
The first step is to craft an effective resume, and that's what we're here for. Explore our marketing director resume examples and resume tips on how to impress your future employer!
---
Marketing Director Resume
---
Modern Marketing Director Resume
---
Professional Marketing Director Resume
---
What Matters Most: Your Marketing Skills & Management Experience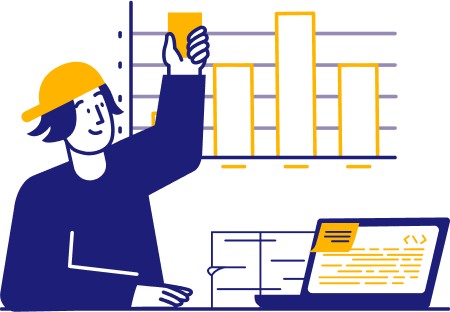 At this stage of your career, you've got skills that new marketing specialists can only dream of. From an in-depth understanding of SEO and SERP to a vast knowledge of email marketing and audience segmentation, you know what's trending now and how to make the most of it.
You might run into a unique problem here—you'll have more skills than you know what to do with. Ideally, pick 9-10 that are the most relevant to the job you're applying for, and make sure they're technical.
Your interpersonal abilities will shine through in the cover letter and during each round of interviews, but your resume, much like the content you oversee on a daily basis, needs to sport the right keywords.
9 popular marketing director skills
SEO/SEM
Google Analytics
Salesforce
HubSpot
Brand Development
Social Media
Email Marketing
Budget Management
Market Research
Sample marketing director work experience bullet points
Looking back, your career is filled with exciting highlights. You've handled huge advertising budgets to drive brand recognition, dove deep into web traffic analysis to improve website ranking, and led successful teams composed of marketing specialists.
At the heart of it all lie all sorts of metrics, be it conversion rates or ROI. These numbers speak volumes if you put them in your resume, and they're what recruiters search for when hiring for a role as crucial as a marketing director.
Try to adjust this section based on the job description. For example, if the company you're applying to emphasizes social media advertising, don't forget to mention the way a campaign you led boosted engagement rates and follower counts.
If you focus on your greatest achievements as opposed to your daily tasks, and you back them up with measurable impact, you'll have recruiters chasing you in no time.
Here's how you can achieve that:
Led team of 12 to overhaul blog and email campaign, resulting in 23K new email subscribers since 2022
Strategized and launched a new product line, working across 4 cross-departmental teams and increasing overall company market share by 14% year-over-year
Developed and executed a comprehensive digital marketing strategy that unified the brand image across all channels, leading to a 49% increase in web traffic within 9 months
Maintained a $100,000 monthly advertising budget, increasing ROI by 23% within 1 year
Top 5 Tips for Your Marketing Director Resume
Name-drop your software

Recruiters scan resumes for only a few seconds at a time, so make sure that all the most useful tools are easily found in yours. This includes CRM software, like Salesforce, but also tools like Google Analytics, HubSpot, Hootsuite, Mailchimp, and SEMrush.

Express your leadership

Emphasize your leadership skills in your work experience section, talking about the teams you've led and what you accomplished, such as carrying out a marketing campaign across Facebook, LinkedIn, and Twitter that increased organic traffic by 37%.

Flaunt your financial acumen

Including financial figures in your resume is always a good idea. Mention instances of increased revenue and ROI, but also the other side of the coin—being able to stay under budget while still delivering results, be it boosting open rates or successfully launching a new product line.

Show that you've got your finger on the pulse

Marketing trends change quickly, so express that you're keeping up with them, be it in your resume or in your cover letter. Talk about conferences you've attended, such as Inbound or Ad:Tech, and certifications you've obtained, like the CPM, PCM, and Certified Digital Marketing Professional.

Showcase your interest

Tailor your skills and work experience for each job. Go the extra mile and discuss the company's recent marketing efforts, such as by praising its rebranding and the way it matches current market trends.
How long should my resume be?
It's best to stick to a one-page resume. Being concise in your application shows that you can focus on the most important things in your presentations and reports, too.
What to do if I'm switching industries?
Your knowledge of marketing and ability to lead people is more significant than the industry you're coming from. Stray away from industry-specific skills and tools and instead focus on things like data analysis, budget management, and PR strategy.
How to make my resume stand out?
Talk about the impact of your work, and if you can, back it up with financial figures! Saying that you led over 100+ campaigns over 7 years and generated over $15 million in revenue through them says a lot.