As a recent college graduate, the world is your oyster. With your college days in the rearview mirror, it's time to put your skills to the test and jumpstart your career.
If the prospect of job hunting with limited work experience seems daunting, you're not alone. College grads around the globe face the same dilemma—what to put on your resume if you're still new to the professional world?
Don't fret—you've got boundless ambition, and we've got the secret resume tips to turn that into your dream role! Check out our three recent college graduate resume templates and expert guidance.
---
Recent College Graduate Resume
---
Elegant Recent College Graduate Resume
---
Clean Recent College Graduate Resume
Related resume examples
---
What Matters Most: Your Skills & Early Experience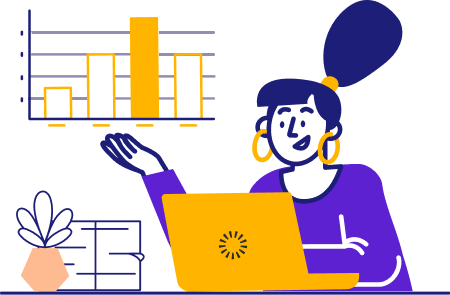 Your skills are your greatest assets as you begin to navigate your career path, so it's essential to choose the best ones to put in the spotlight. Make sure they're highly relevant to your niche.
If you've majored in communication, discuss your SEO prowess and SalesForce expertise. A computer science grad may highlight something else, like Tableau or Python. What do these drastically different skills have in common? They're all very niche-specific.
Focus on the tools you know how to use, such as Adobe Creative Suite, and skills relevant to the job you're applying for, such as market analysis.
Here's what a communication major might put on their resume—adjust it to match your industry.
9 best recent college graduate skills
CRM Management
Hootsuite
SEO Optimization
Microsoft Office
Market Analysis
UX Writing
WordPress
Email Campaigns
Data Visualization
Sample recent college graduate work experience bullet points
You've worked your way through college, or you're jumping head-first into your first job. Either way, measurable impact is your best friend. This is how you show recruiters your accomplishments in a tangible, eye-catching way.
Even if your experience doesn't seem relevant to the role you want, you can still show recruiters skills and success that transcend any job. Besides paid jobs, discuss college projects, internships, volunteering, or even hobbies and interests, and focus on your accomplishments.
Here's how to use measurable impact to your advantage:
Assisted over 100 customers a day by providing recommendations and offering additional products, surpassing daily sales goals by 21% on average
Started and managed social media profiles for a college study organization, increasing follower count to over 700 in 6 months
Led a team of 6 students in a marketing project, developing a new marketing strategy for a small business that increased revenue by 9%
Coordinated fundraising events for a local non-profit, raising over $3,000 within a month
Top 5 Tips for Your Recent College Graduate Resume
Any experience is great experience

Get creative and match your experience to the job. For example, for a digital marketing role, mention how you increased product sales in a customer service position.

If you need some more inspiration, our resume samples can give you a boost.

Try new things

You may have a clear career path, but it's okay if you don't. A college degree opens many doors—you don't have to stick to applying to jobs that fit your major. Roles that often hire graduates regardless of their field of study include customer success managers, recruiters, and account executives.

Don't overdo it

Don't fear blank spaces—a cluttered resume often ends in the bin. Focus on technical skills, such as your knowledge of programming languages like Python, education, and key accomplishments from previous roles or internships.

Update for each job

Tweak your experience and skills sections for each job you apply for. Don't talk about Word if you're applying to be a junior data scientist—focus on Python and R. You'll get more responses and find jobs that suit you better.

Feel free to brag

You've spent all of that time in college studying hard, so don't be afraid to brag! Mention your GPA if you're proud of it, and include relevant courses and certifications, such as the HubSpot Inbound Marketing Certification, PMI, or GAIQ.
Should I add a career objective?
A resume objective won't hurt if you have a clear career path in mind, but it's not necessary. If you include it, make it more about what you bring to the company than your personal dreams. For example, mention how you want to utilize your experience in project management to maintain high employee retention and customer satisfaction.

What to do if I've never worked before?
Leverage your experience from internships, volunteering, short summer jobs, or even school projects to show off your skills. Don't forget measurable impact: recruiters will love hearing that you "led a team of 5 to complete an Instagram campaign with stories and daily posts" instead of "completed a social media project."
How do I organize my resume?
Pick a resume template that's clear and concise. Put your contact information, education, major, GPA, and certifications in a visible spot. List the most essential skills for the job and work-adjacent experience.