Working as a procurement manager means you're the one that keeps supply chains running smoothly. Your meticulous eye for detail ensures that your organization gets the goods it needs, saving money and reducing risks.
You already negotiate contracts, analyze suppliers, and manage vendor relationships with ease. Your next step is to show the full breadth of your expertise to potential employers.
Resume writing is a skill in itself, and we're here to help you become a pro in demonstrating your skills on paper and landing interviews. Follow our resume tips and check out our procurement resume examples to get started.
---
Procurement Resume
Why this resume works
Amplify your experience by listing industry-recognized tools and draw attention to achievements that impress recruiters in your procurement resume.

An example of this could be negotiating contracts with vendors to gain sweet discounts for your previous company (saving them a considerable amount of costs).
---
Procurement Manager Resume
Why this resume works
For your procurement manager resume, all you'll need is a solid set of skills and credible bullet points to win the employer over!

Show how you've directly helped reduce contract turnaround times and shipping costs. Got a knack for being tech-savvy? Mention any relevant tech experience, like developing dashboards for improving productivity.
---
Procurement Specialist Resume
Why this resume works
For this role, you need to display that you're well-versed in different procurement scenarios in your procurement specialist resume.

Go wild with adding a variety of metrics like meeting regulations, saving costs, strengthening supply chain operations, etc. Always remember to spread the usage of each skill evenly to highlight your expertise in each in the best way possible!
Related resume examples
---
Tailor Your Procurement Resume to Each and Every Job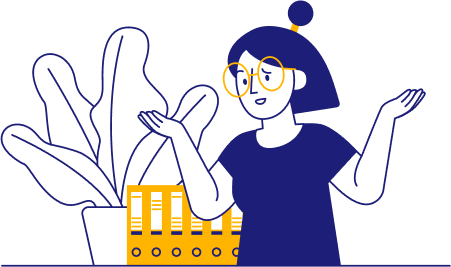 Your resume's skill section is your golden ticket to showcasing your value to potential employers. To ace this part, be as specific as possible to demonstrate that you know the role inside out and have priceless first-hand experience to share. This means studying the job description closely and updating your resume to match as needed.
Start with your technical expertise. Highlight your proficiency in procurement software, contract negotiation, supplier evaluation, and supply chain optimization. If you're familiar with any industry-specific tools or certifications, make sure to mention those.
On the flip side, don't underestimate the power of soft skills. Communication, negotiation, and problem-solving abilities are just as vital in procurement. However, your interpersonal abilities are often better off under the "work experience" section, where you can really demonstrate them.
Want a few examples?
15 popular procurement skills
ContractSafe
Power BI
Cost Analysis
Inventory Management
SpendHQ
Tradeshift
Conflict Resolution
Strategic Sourcing
Procurify
Oracle Procurement
Supplier Evaluation
SAP Ariba
Contract Negotiation
Risk Management
Ivalua

Your procurement work experience bullet points
The work experience section is where you can really hook your reader. Anyone can say they have skills, but this is where you can prove that you do. The trick is to focus on significant accomplishments rather than simply listing your daily tasks.
Your contributions directly impact your organization's financial success and operational smoothness, so draw attention to this fact. Showcase achievements such as cost savings through strategic sourcing, successful vendor negotiations, or the optimization of supply chain processes.
Most importantly, quantify your impact with metrics whenever possible. Mentioning how you reduced procurement costs by a certain percentage, for example, will really make your skills shine and prove that you're a top-notch procurement manager.
Highlight your ability to reduce costs by specifying the exact amount or percentage you saved during your tenure.
Showcase your ability to enhance supply chain reliability with metrics on improved delivery performance.
Highlight how you optimized inventory management by achieving significant cost savings and improved working capital.
Metrics related to contract negotiations and management can show your soft skills and industry knowledge.
See what we mean?
Streamlined the inventory receiving process using BravoSolution, which led to a 23% decline in manual entry errors
Facilitated an 18% decrease in budget overruns using Precoro's budget control features by 31%.
Expedited contract turnaround time by 43% by using Icertis Contract Management to streamline contract processes
Implemented supplier risk assessments using MetricStream, mitigating potential procurement risks by 26%
9 active verbs to start your procurement work experience bullet points
Streamlined
Spearheaded
Led
Optimized
Negotiated
Implemented
Revamped
Diversified
Oversaw
3 Top Tips for Writing an Entry-Level Procurement Resume
Set clear career objectives

In your career objectives section, articulate your aspirations as a procurement manager. Clearly state what you hope to achieve in the field, whether it's optimizing supply chains, reducing costs, or improving vendor relationships. This gives potential employers insight into your goals and motivations.

Detail relevant projects and case studies

Beyond traditional work experience, include academic projects, case studies, or personal initiatives that showcase your problem-solving and procurement skills. Describe the challenges you faced and how you addressed them, emphasizing the positive outcomes.

Quantify achievements where possible

Even with limited experience, try to use metrics to substantiate your achievements. For instance, if you optimized procurement processes during an internship, mention the percentage of cost savings achieved or the reduction in procurement cycle time.
3 Tips for Writing a Procurement Resume as an Industry Professional
Detail achievements in problem-solving

Procurement often involves overcoming challenges, so talk about times when you've resolved issues on the fly. Highlight specific problems you tackled, such as errors in stakeholder communication, and how you resolved them.

Don't neglect software

While every company uses its own toolkit, some procurement must-haves should make it onto your list of skills. Mention relevant software from the job description and tools you know you're good at. This can include things like Oracle Procurement Cloud, SAP Ariba, Jaggaer, Coupa, or SynerTrade.

Emphasize your continuous learning

The world of procurement is dynamic, and staying current is essential. Demonstrate your commitment to staying informed and improving your skills by highlighting recent certifications like CSCP (Certified Supply Chain Professional) or CPSM (Certified Professional in Supply Management).
What metrics should I focus on? 
Focus on metrics that demonstrate your impact, such as cost savings achieved through negotiation and improvements in supplier performance. Include what you're most proud of, and skip the mundane tasks.
How can I determine which skills to include? 
Review the job description and identify the key skills the employer is seeking. Tailor your skills section to match these requirements, listing both technical and soft skills relevant to procurement, such as vendor management, contract negotiation, and conflict resolution.
What kind of resume template should I use?
Opt for a professional, clean resume template that aligns with your personal style and the industry. Choose one that complements your image as a procurement expert. Templates should be easy to read and navigate, ensuring your skills, procurement-related certifications, and work experience are front and center.